Gold Logie winning journalist Waleed Aly has delivered an impassioned speech about the shortcomings of Australian media, saying "real debate just takes too much time."
Delivering the prestigious 2016 Andrew Olle Media Lecture in Sydney on Friday night, the 38-year-old said,"We've all seen examples where some kind of performed, heated disagreement stands in for an actual debate, where people engage each other's ideas rather than simply roll out their pre-determined talking points."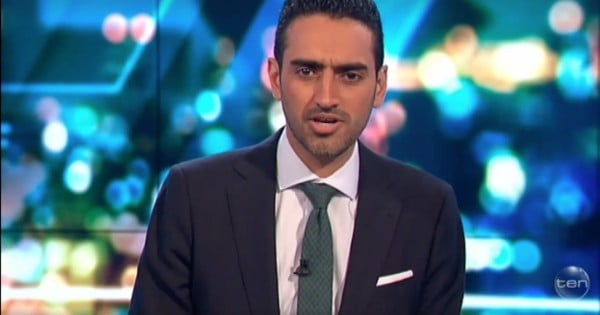 Waleed Aly on The Project. Source: Channel 10. 
"What we're witnessing there is a spectacle of duelling 'received ideas'," Aly continued, adding, "And it's hard to dream up an alternative because, to put it simply, a real debate just takes too much time. So it's easier to pretend conflict is the same thing."
Acknowledging his popular and highly-shared segments from The Project, the Gold Logie winner admitted, "I am not remotely exempt from any of my reflections tonight. Whatever the shortcomings of contemporary journalism, I'm entirely complicit – at least as much as anyone else. You can save your charges of hypocrisy, because I plead guilty up front, fully in the knowledge that everything I say about journalism rebounds onto me."