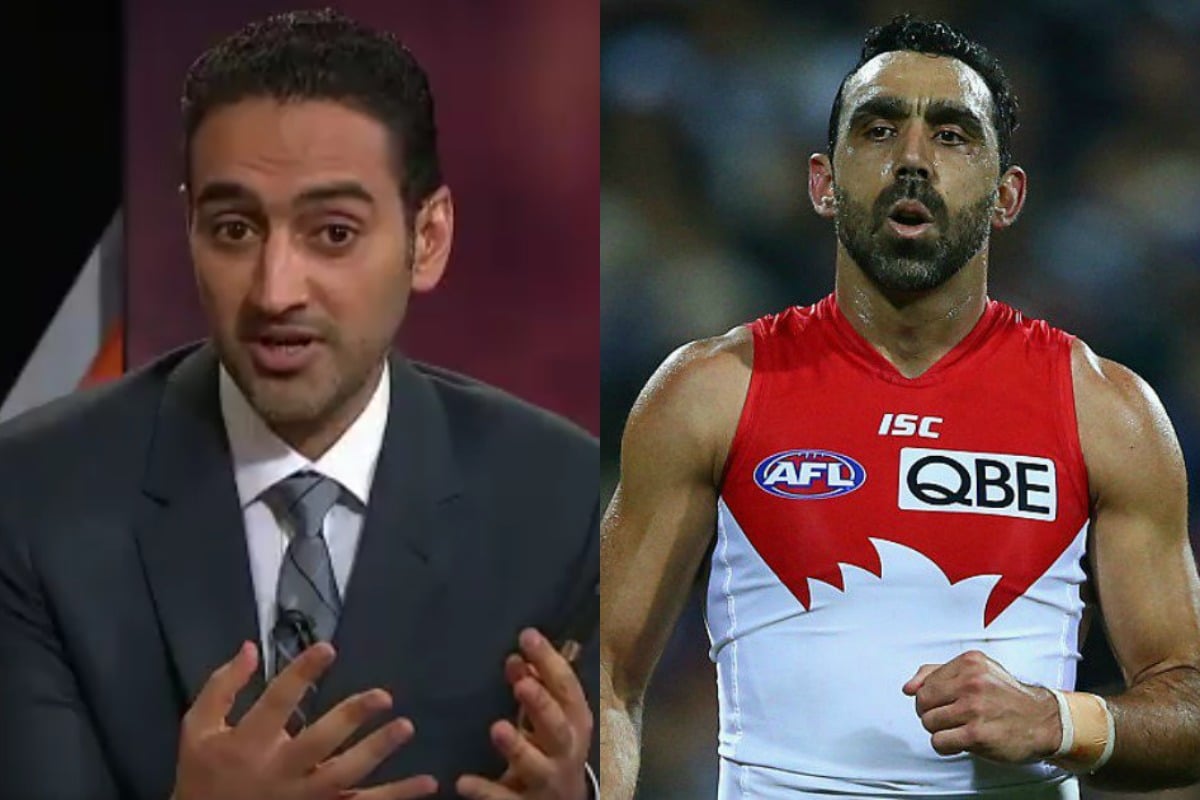 –With AAP.
1. "It rests with each of us." After the Adam Goodes documentary aired, Waleed Aly set a challenge for all Australians.
The documentary addressing the intense bullying and racism faced by former Sydney Swans AFL player, Adam Goodes, sparked an outpouring of support after it aired on Thursday night.
After The Final Quarter aired on Channel 10, showing the routine booing and insults faced by Goodes that eventually led to his early retirement, a special late-night edition of The Project aired.
Host Waleed Aly led a discussion with Indigenous representatives, media and sporting guests, ending the show by asking Australia where we go from here.
Gavin Wanganeen talks to Waleed Aly about Adam Goodes documentary on The Project. Post continues below video.
"It seems that what began as personal torment for Adam quickly became a national controversy," he said.
"The question now really is whether it can become a productive national conversation. And the answer to that question rests with each of us."
During the show, AFL great Gavin Wanganeen said that what stood out for him during the documentary was just how alone Goodes was and for how long the booing went on.
"His resilience showed out… Looking back now as a past Indigenous player, I felt that if I had my time again, I would've done something about it."
Goodes former Swans teammate Jude Bolton criticised the AFL's lack of action to stop the booing when Goodes was playing.
"The AFL have shown that they've been able to politicise and jump into many different issues across the journey, and that delay… Their silence was deafening and I think that's the biggest regret that certainly Gill and some of the commissioners of the time will have to live with.
"I think that's been the biggest issue, they didn't inject themselves into the conversation. Okay, they may have been split as a commission but how could they not walk out of that room with a directive to say 'we've got to address this publicly'."