Waleed Aly has now become well-known across Australia for his powerful editorials.
We all remember his defiant statement that "ISIS is weak" or the incredible "Show Me The Money" plea on domestic violence, but now, he has brought to light another horrific issue facing Australians.
Our treatment – or mistreatment – of Indigenous persons in custody.
You may have thought this was "dealt" with.
Wasn't there a Royal Commission back in the 1990s? Weren't there hundreds of recommendations to completely stop these preventable deaths?
The answers to those questions are all true, but as Aly pointed out on Friday night – Indigenous people are still dying in custody, and we haven't even realised.
In fact, as The Project co-host begins, just last month Rebecca Maher was left to her death in a Hunter Valley police cell.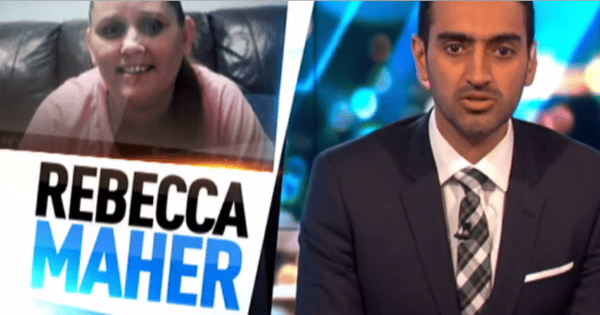 Rebecca Maher who died last month. Image via Tenplay.
The mother of four was picked up by police and detained after she appeared either drunk or disoriented, and she was locked away.
She was put into custody not for committing a crime. According to police, it was for her own protection.
Six hours later, Maher died.
It took another six hours for the family to find out.
"Just think about that," Aly said. "Imagine police found your mum dead first thing in the morning, and you weren't told until after lunch."
Maher was the first Indigenous person to die in a NSW cell in 16 years - since 2000.
The reason why so many deaths have been prevented in this time, in the eyes of Aly, is because of one policy.
The Custody Notification Service was introduced to 2000 in NSW, which alerts the Aboriginal Legal Service that an Indigenous person is in custody.
Once the ALS have that information, they can inform the family, find out if they require any medication, provide legal advice - check for their basic needs.
Because Maher wasn't arrested, rather "detained for her own safety", the police didn't technically have to send an alert to the ALS.