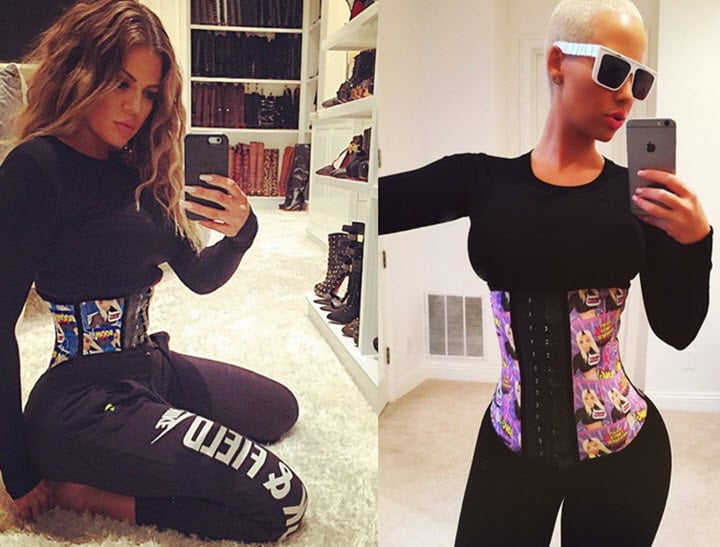 Why would anyone willingly put themselves through this torture?
According to an ad that interrupted my morning Facebook scrolling, there's a new weight-loss-tone-up-perfect-body-etc tool that we're supposed to be torturing ourselves with now.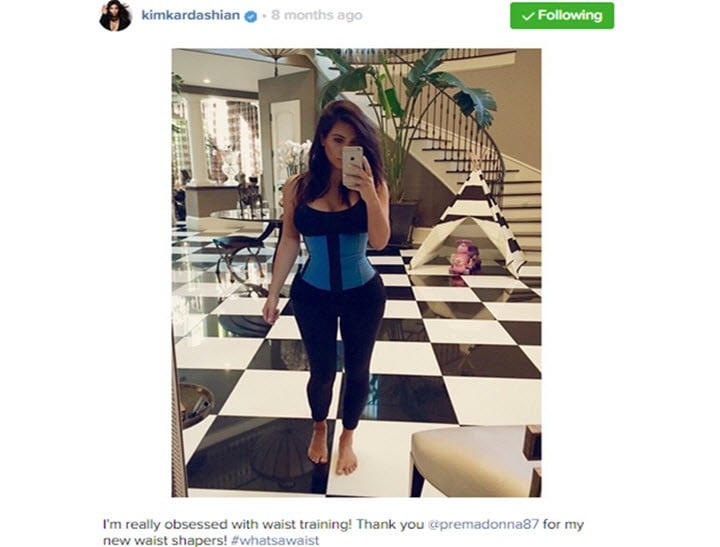 'Waist-training'.
The Kardashians are obsessed, so you know it's krazy with a kapital K.
Waist-training involves wearing a tight corset (made from cotton, neoprene, latex, steel – anything from the Bondage Materials Store)  for 2-8 hours per day, during workouts, meals, and sometimes even overnight.
Supposedly, it will make you lose 2-4 inches off your waist permanently, because it will decrease hunger, increase core strength, encourage perspiration and improve posture.
If you use it in conjunction with a healthy diet and exercise, of course.
NO SHIT, SHERLOCK.
So when you're wearing that restrictive garment, where is all the tummy fat going?
Some of it will go down and make your ass look a little bigger. Some will go up and give you a cute little fat roll under your boobs (it won't go INTO your boobs, give that dream up). But mostly, it will go in, and push against your organs.