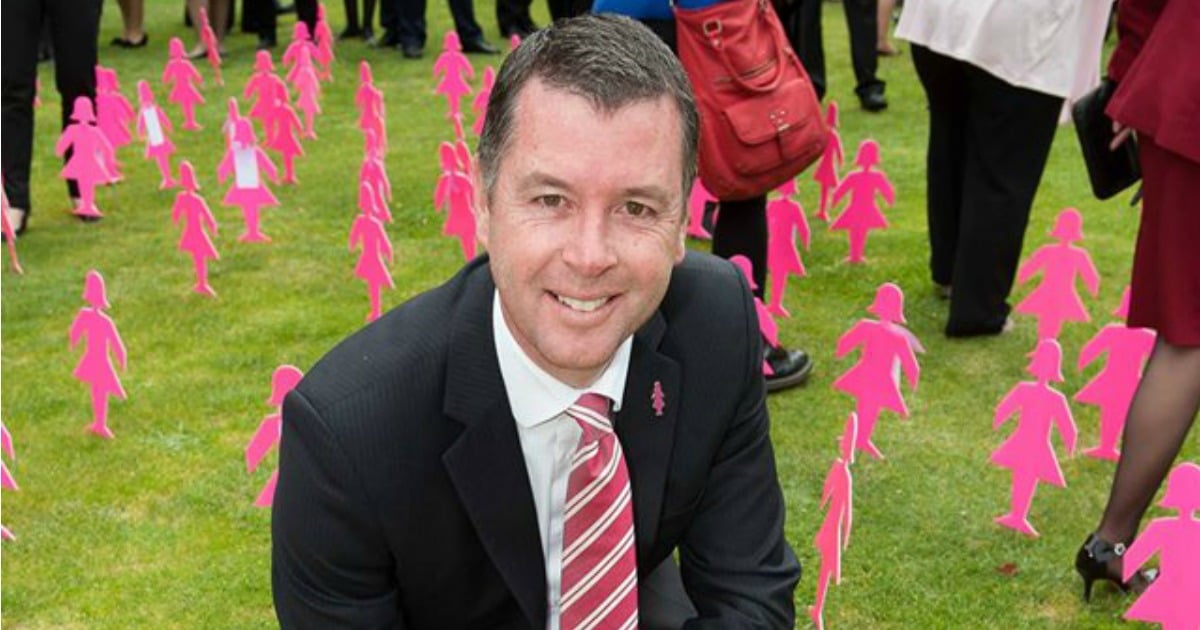 An ex-boyfriend of mine was a university student who did some part time work for criminal barristers to pay his bills.
One of his jobs was for a barrister who was defending a rapist who had secretly taped every single one of his attacks. (There were a lot of these videos, not just a handful.)
To represent the man, the barrister needed to know what was on the tapes, but he was busy with a number of matters, and didn't have the time to watch them himself.
So he got my ex-boyfriend to do it.
It totally changed him. He wouldn't talk about it, except to tell me over and over that he was fine. But he went from regularly helping criminal barristers out to refusing work. And he later ruled out a career in criminal law.
Trying to get him to admit how much the experience had shaken him was virtually impossible.
So when Victorian Police Minister Wade Noonan announced the horrible things he was exposed to on a day to day basis had taken too much of a toll and he was stepping down for three months, I applauded him.
This is an unprecedented and important action for Noonan to take, and he deserves the support and well-wishes of the entire community.
Much like Andrew Robb's decision to step back from the shadow cabinet when battling depression, Noonan has just done something very significant for not just himself, but for the broader conversation about mental health in Australia.
Working in fields where you are exposed to the awful side of humanity on a daily basis is gruelling.
I know this because I was a court reporter for 18 months and it nearly destroyed me.
The thing about awful, horrifying, soul-destroying crime? You, the general public, are almost certainly not going to hear about the vast majority of it.
You are not going to see the thousands of images of child pornography that lawyers, judges and in some instances juries, have to view.
You are not going to read even a sanitised news report on the dozens of incest cases the courts hear on a given day. (It's just too hard to report on them without identifying people, which is against the law.)
You won't have to listen to the victim impact statement of the woman whose partner took to her face with a a fork.  Or the teenager whose stepfather sold her to his friends for sex.
I did, and I tell you right now I will never forget.