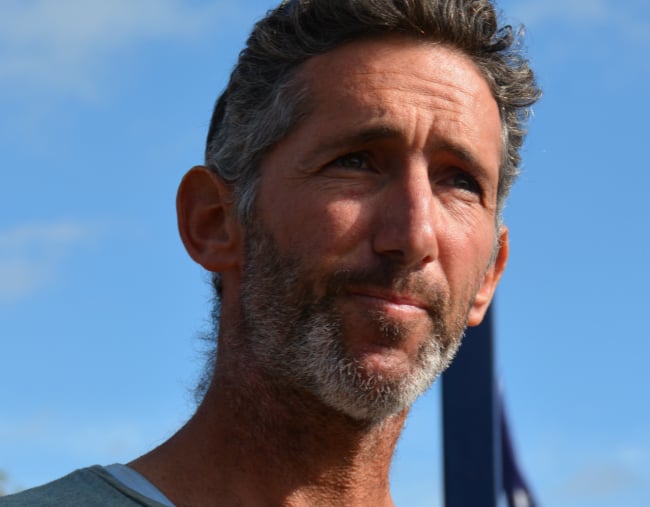 With AAP.
1. WA father of four children who died in murder-suicide says he believes he knows what may have led the grandfather to kill.
The devastated father of the four children killed in the Margaret River family shooting says he believes he understands why their grandfather, suspected to be the one responsible, shot them as they lay in their beds.
Peter Miles, 61, his 58-year-old wife Cynda, their daughter Katrina, 35, and her four children with estranged partner Aaron Cockman – daughter Taye, 13, and sons Rylan, 12, Arye, 10, and Kadyn, eight – were found dead at the Miles' rural Osmington property in Western Australia on Friday.
They had all been shot by firearms licensed to Mr Miles.
Mr Cockman had been embroiled in a bitter dispute with Katrina about access to the children, who were home-schooled, and blamed Peter and Cynda for that, saying they "cut me off from my kids".
He believed the apparent murder-suicide was "totally" Peter's decision and speculated about the pressure that had mounted on him before the tragedy, leading to a twisted rationale, AAP reports.
Mr Cockman said Peter had lost a son years ago and couldn't bear the thought of losing the other, Neil, who is gravely ill with a kidney illness.
"There's no way possible he can lose another son," Mr Cockman said.
"I thought if something happens to Neil, Kat will not survive this one, she will not be able to lose another brother …  I didn't think about Cynda and Peter. There's no way possible he [could] lose another son."
The Sydney Morning Herald reports Neil, one of two sons of Cynda and Peter, was awaiting a kidney transplant. The paper report a third son is understood to have died by suicide a decade ago.
"He's just gone 'right… I can't live anymore so this is it for me. But I need to take out everyone with me because that will fix the whole problem.'
"And he's fixed the whole problem."
Readers seeking support and information about suicide prevention can contact Lifeline on 13 11 14. Suicide Call Back Service can be reached on 1300 659 467. 
If you or someone you know is impacted by sexual assault, domestic or family violence, call 1800RESPECT on 1800 737 732 or visit 1800RESPECT.org.au. In an emergency, call 000.
2. Malcolm Turnbull's popularity surges after the budget according to Newspoll.
The latest Newspoll has seen Malcolm Turnbull strengthen his position as Australia's preferred prime minister in his equal best result since the 2016 election.
An eight-point jump in his approval rating has taken the Liberal leader to 46 per cent while Opposition Leader Bill Shorten has slipped three points to 32 per cent.
The poll, published by The Australian on Sunday night, follows income tax cut promises in last week's federal budget and a citizenship crisis that forced four Labor MPs to resign from parliament.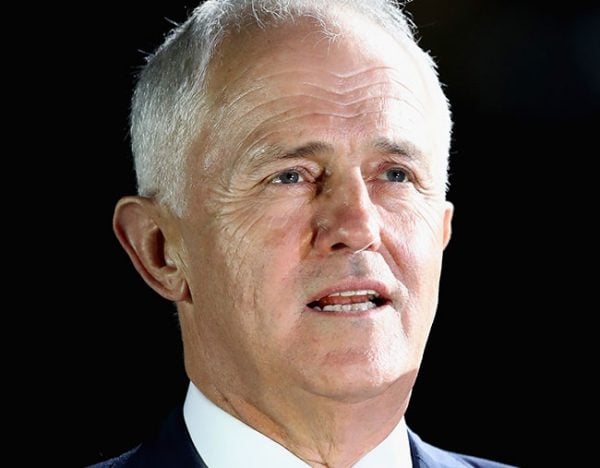 But the Coalition is still trailing Labor 49-51 on a two-party preferred basis for the second consecutive poll.
That margin is the Coalition's best position since September 2016 as both major parties gear up for a string of by-elections to be held across the country as soon as July.
However, a Fairfax/Ipsos poll shows the government losing ground over the income tax cuts, with Labor's primary vote rising to 37 per cent from 34. There was no change in the Coalition's primary vote at 36 per cent.
According to the Ipsos poll, 38 per cent of voters approve of the federal budget and tax cuts but the majority of them (57 per cent) want the money to be used to pay down debt.
The gap between the government and Labor has widened as well with the coalition trailing 46 to 54 per cent, from 48 to 52 per cent, in two-party terms, according to the survey.
The Fairfax/Ipsos poll also has Mr Turnbull in the lead as preferred prime minister at 52 per cent to 32 for Mr Shorten.
3. Husband, wife and four kids behind deadly bombing attack in Indonesia.
A family of six launched suicide attacks on Christians at three churches in Indonesia's second-largest city of Surabaya, killing at least 13 people and wounding 40.
Indonesia, the world's largest Muslim-majority country, has seen a recent resurgence in homegrown militancy and police said the family who carried out Sunday's attacks were among 500 Islamic State sympathisers who had returned from Syria.
"The husband drove the car, an Avanza, that contained explosives and rammed it into the gate in front of that church," East Java police spokesman Frans Barung Mangera told reporters at the regional police headquarters in Surabaya.
PHOTO: the faces of terror. This is the family of suicide bombers who died today, blowing up three churches in Surabaya, #indonesia. Look at those kids. Look at the little girls. 9 & 12 when they died. I have no words. Via @a_mibali #surabaya @smh @theage pic.twitter.com/ubURJycP5p

— James Massola (@jamesmassola) May 13, 2018
The wife and two daughters were involved in an attack on a second church and at the third church, "two other children rode the motorbike and had the bomb across their laps", Mangera said.
The two daughters were aged 12 and 9 while the other two, thought to be the man's sons, were 18 and 16, police said.
Police blamed the bombings on the Islamic State-inspired group Jemaah Ansharut Daulah.
IS claimed responsibility for the attacks in a message carried on its Amaq news agency.
"This act is barbaric and beyond the limits of humanity, causing victims among members of society, the police and even innocent children," President Joko Widodo said during a visit to the scene of the attacks.
East Java police spokesman Mangera said at least 13 people had been killed and 40 had been taken to hospital, including two police officers. A large blast was heard hours after the attacks, which Mangera said was a bomb disposal squad dealing with a device.
Streets around the bombed churches were blocked by checkpoints and heavily armed police stood guard as forensic and bomb squad officers combed the area for clues.
At St Mary's Catholic church, the first place of worship to be attacked, the bombing happened after an earlier mass was over and when the church was getting ready to hold another service.
Separately, an internal police report reviewed by Reuters said a suspected bomb exploded in a car in the parking lot of a Pentacostal church, setting alight dozens of motorbikes.
In the third location, the Indonesian Christian Church, veiled women entered the church's yard where they were stopped by a security guard before an explosion occurred at the same spot, according to the police report.
4. The abduction of a 12-year-old boy from a Gold Coast street is believed to be part of ransom plot.

A 12-year-old boy abducted from a Gold Coast street was kidnapped and likely bound as part of an ongoing dispute over personal loans involving a "substantial" amount of money, investigators say.
The boy was found on Saturday afternoon in Grafton in northern NSW following a tip-off from a member of the public who recognised the dark blue Jeep SUV involved from a police appeal.
The 12-year-old was last seen being pulled into the vehicle in Mudgeeraba on Friday afternoon.
Detective Inspector Marc Hogan says the boy was located by NSW officers in the Jeep along with a 53-year-old man.
It's expected the man will be charged with kidnapping for ransom after he's extradited back to Queensland.
The 12-year-old had slight scratches "consistent with being bound", Det Insp Hogan told reporters in Burleigh Heads on Saturday.
The 53-year-old is understood to be an Australian citizen of Chinese heritage.
A GOLD Coast schoolboy was kidnapped, bound and held captive over a multimillion-dollar gambling debt, police will allege. The terrifying ordeal ended on Saturday, almost 24 hours after the 12-year-old was allegedly dragged into a car outside his home. https://t.co/CAAYouftmd

— Gold Coast Bulletin (@GCBulletin) May 12, 2018
Queensland Police say it's possible others were involved in the kidnapping.
"It's the case that both parties were known to each other and there were financial issues involved in the lead-up to the abduction of the child," Det Insp Hogan said.
Police will allege that in the months before the kidnapping "requests were made for money".
It's thought the dispute involved "substantial" personal loans, Det Insp Hogan said.
"That led us pretty quickly to identifying who we should be looking at."
Road cameras were used to gauge the general direction the Jeep was travelling in after it crossed the border into NSW.
Investigators from both states then worked together before the tip-off came in.
Queensland detectives are accompanying the boy's family to NSW to reunite them with the 12-year-old who's in Grafton Base Hospital. He suffered "no major injuries".
Queensland Police will on Monday apply for the man's extradition back across the border.
It's alleged the boy was abducted from outside his house after returning home from school on Friday afternoon.
5. Lindsey Buckingham speaks on his Fleetwood Mac firing for the first time.

Lindsey Buckingham has described his departure from Fleetwood Mac as "not my doing or my choice".
The band announced in April that they would tour without the musician, who wrote and sang on some of their biggest hits, including Go Your Own Way and Tusk.
Buckingham had been a member since he joined the group in 1974 with his then-girlfriend Stevie Nicks.
During a set at a campaign fundraiser for Democratic congressional candidate Mike Levin in Los Angeles, Buckingham was filmed speaking about his firing.
Lindsey Buckingham discusses his departure from Fleetwood Mac https://t.co/89QISqzkiP pic.twitter.com/lecYeVxA1R

— SPIN (@SPIN) May 13, 2018
In the video, which was shared on YouTube and Twitter, he said: "It's been an interesting time on a lot of levels.
"For me, personally, probably some of you know that for the last three months I have sadly taken leave of my band of 43 years, Fleetwood Mac.
"This was not something that was really my doing or my choice.
"I think what you would say is that there were factions within the band that had lost their perspective."
He added: " What that did was to harm - and this is the only thing I'm really sad about, the rest of it becomes an opportunity - it harmed the 43-year legacy that we had worked so hard to build.
"That legacy was really about rising above difficulties in order to fulfil one's higher truth and one's higher destiny."
Buckingham also spoke about a "loss of perspective" in Washington, saying: "The loss of perspective we see now is indeed threatening to harm the legacy that is the United States.
"In the context of that you've got to think of what needs to be done.
"It is not going come from the top down, it is going come from the ground up. This is why we are here.
"And so, I am most honoured and most pleased to have been asked in my own small way to help in that pushback which very, very much needs to happen in order to continue the legacy that we all have come to value."
The group will tour this autumn with Tom Petty And The Heartbreakers' guitarist Mike Campbell and Crowded House frontman Neil Finn.