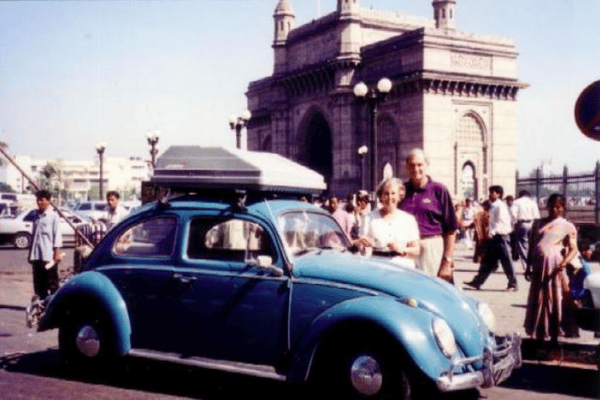 In 1960, Ivan and Beth Hodge bought a VW Beetle while on honeymoon in London.
Now, after 55 years, two trips around the world and 188,000 miles, they are finally saying goodbye to the vehicle.
"We bought it in August 1960 for 430 pounds," Mr Hodge told Linda Mottram on 702 ABC Sydney.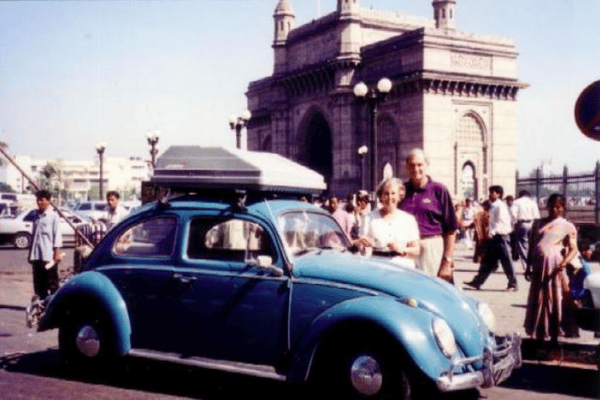 "We settled on the Volkswagen because we are not mechanically minded and we knew how reliable they were, and something about it being water-cooled," Mrs Hodge said.
"Air-cooled," corrected Mr Hodge.
"I told you I wasn't much good at motors," Mrs Hodge added.
The Hodges took their Beetle around Europe, through Portugal, Spain and France, then on to Yugoslavia.
From there they continued through the Middle East to India.
The VW Beetle famously has a reserve fuel tank, but Ivan Hodge says that caused an issue because it meant they didn't carry any extra fuel.
"The quality of fuel in Iran, in the desert was terrible; there were only petrol dumps [tanks in the ground with no petrol station attached] along the way," he said.