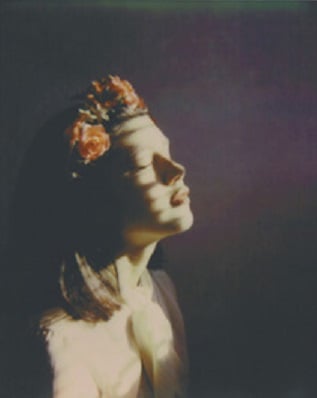 Welcome to Mamamia's art endeavour, the Voulez-Vous Project. Every week we celebrate emerging artists, designers, illustrators, creators and women who knit using their vaginas. (Kidding. Maybe.)
The aim: to make the internet a slightly more beautiful, captivating, or thought-provoking place. To find out more about the Voulez-Vous project, click here.
This week's featured artist on the Voulez-Vous project is Rachael Baez: a photographer with a specific film of choice – Polaroid.
"There is a certain charm and dreamlike quality with Polaroid images that I'm attracted to," she says. "I enjoy experimenting with Polaroid's expired films because you can achieve some unusual and unpredictable results. My favourite camera is the Polaroid 180 model which was made in the mid 1960's and is fully manual which provides lots of challenges and also makes me slow down and compose my photos more thoughtfully."
While Rachael says that she doesn't consciously try and create a particular atmosphere in her photos, she feels that they are a reaction to modern modern society.
"More and more the world is becoming obsessed with reality TV, up-to-the-minute news feeds, etc.," she says. "My photographs are a way of retreating from that onslaught and perhaps taking time to enjoy nature and view the world from another perspective."