Shane Warne says he's been "cleared of the allegation" he hit a woman in a London nightclub.
Former Australian Test cricketer Shane Warne has rejected as false allegations he assaulted a UK glamour model, saying he's already been cleared by police.
Proud of yourself? Hitting a woman? Vile creature. pic.twitter.com/RRnn3Ycfjp

— Valerie Fox (@ValerieFoxxx) September 23, 2017
The famed spin bowler said he was shocked to read reports in the London press on Sunday concerning Valerie Fox and an alleged altercation at a nightclub.
"I have fully cooperated with police and they have now had the opportunity of seeing CCTV and speaking to witnesses," Warne, 48, said in a post on Twitter on Monday.
Here's my statement to false allegations ! pic.twitter.com/jGcNTpkoCe

— Shane Warne (@ShaneWarne) September 24, 2017
"The police have confirmed to me that I have been cleared of the allegation and that no further action will be taken.
"This is now the end of the matter."
The woman had posted a picture of herself on social media of what appeared to be a black eye.
Scotland Yard confirmed police had looked in to an allegation of assault at a nightclub in Westminster in the early of hours of Saturday.
"A 48-year-old man attended a central London police station where he was interviewed under caution in connection with the incident," a spokesman said.
"He has since been released with no further action to be taken."
'Vote yes' SMS campaign sparks privacy concerns.
This is about fairness. Treating everyone the same.

And that's all it's about.#PostYourYES: https://t.co/jmlYeoyuw7 pic.twitter.com/IM54C1Mpdb

— AU Marriage Equality (@AMEquality) September 24, 2017
In the march toward the can't-come-soon-enough conclusion of the postal survey on marriage equality in Australia, both the 'yes' and 'no' camps are heavily campaigning to have their side of the argument heard.
This has involved television ads, public rallies, door-knocking, and – a move from the 'yes' team met with raised eyebrows around Australia – a campaign of SMS messages.
The tactic had many wondering how campaigners got their phone numbers – raising privacy concerns in an already heated debate. Now, Equality Campaign's Queensland director Peter Black has defended the action.
"We are doing everything we can in our power to reach the Australian public," he said in Brisbane on Sunday, AAP reports. "The numbers were computer generated, there's been no privacy invasion at all."
Acting Labor leader Tanya Plibersek, who publicly supports marriage equality, condemned bad behaviour on both sides – citing the same-sex marriage supporter who headbutted Tony Abbott in Hobart and the person who beat up Kevin Rudd's godson for standing up for marriage equality.
But she also said people "getting their goat up" about the Yes text messages was "ridiculous".
"We didn't want this postal survey to happen. And then, when the Yes campaign actually goes out and campaigns … the No campaign is saying that it is really unfair that people are urging a Yes vote," she said.
The Bureau of Statistics advises anyone yet to receive a form by late on Monday to contact them. Telephone and online responses also open Monday. The result of the voluntary postal survey on same-sex marriage is due on November 15.
"Disgusting." Blogger slammed after saying Kylie Jenner should get an abortion.
Has @PerezHilton gone TOO far this time with his comments about @KylieJenner? https://t.co/bwMBq3cGgP pic.twitter.com/P3CdZRZfHe

— Daily Star (@Daily_Star) September 24, 2017
YouTube blogger Perez Hilton is copping major criticism for suggesting model and reality TV star Kylie Jenner should have an abortion.
In a video posted to his account the same day the news of Jenner's pregnancy broke on TMZ, the controversial blogger implied the pregnancy was a publicity stunt and said the 19-year-old is too young to have a child.
"I've just got to do a slow clap, a slow clap for Kylie Jenner. She knows how to work it. She is the new Kim Kardashian. Kylie Jenner has just one-upped everybody," Hilton said, as reported by US Magazine.
"Kylie Jenner has been dating rapper Travis Scott for what, um, five months, six months? And also, a reminder Kylie Jenner is 19 years old. Um, I love life, I love babies. If I were Kris Jenner, I would tell that girl to get an abortion!"
His comments lead to extreme backlash on social media. Many vowed to boycott his videos. Others called his words "disgusting". And there was a resounding: "Who are you to tell a woman what to do with her body".
Doctors warn there are too many X-rays done on kids, putting them at risk of radiation exposure.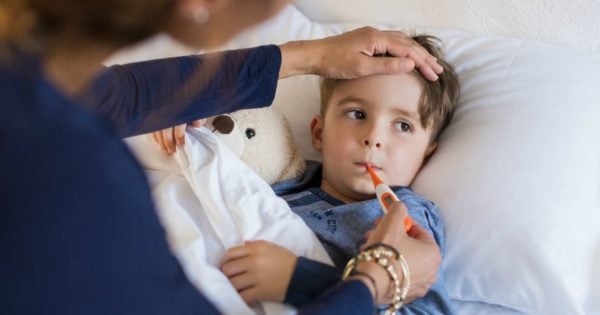 Concerns have been raised too many unnecessary X-rays are being used on infants with common respiratory conditions like bronchiolitis and asthma.
Medical experts are calling for a re-think of the procedure's use in children as part of the latest recommendations of the Choosing Wisely initiative launched on Monday by NPS MedicineWise.
Emergency department physician Dr Sarah Dalton, RACP Paediatrics & Child Health Division President, says in some cases X-rays are happening "too frequently", placing the child at harm.
"Unfortunately what we see is that so many of these children that come in to emergency departments with breathing problems and are having chest X-rays that doesn't really change the treatment that we offer but it does put them at risk of the radiation that is associated with the X-ray and that is what we are trying to stop," Dr Dalton told AAP.
Dr Dalton said very rarely does an X-ray change the treatment of a child with typical bronchiolitis - a common condition in babies where they get a virus that makes it hard to breathe. And that an X-ray should only really be ordered if a doctor suspects pneumonia, a complication of bronchiolitis.
Dr Dalton is calling on her fellow doctors to "pause for a second" before recommending an X-ray. The initiative is also advising against the use of X-rays for lower back pain in adults.
WAG watch time: Brownlow awards tonight!
GALLERY: 15 years of Brownlow Medal fashion >> https://t.co/2yvIVuSQo4

— Herald Sun (@theheraldsun) September 22, 2017
Hordes of makeup artists, hairdressers and celebrity stylists are set to descend on Melbourne's Crown Towers in preparation for the Brownlow Medal - AFL's equivalent of the Oscars.
The ceremony on Monday night to crown the league's best and fairest player is known as much for fashion as for the footy, while couch critics will dub the night's best- and worst-dressed wives and girlfriends, affectionately known as WAGs.
The Brownlow red carpet will be broadcast on the Seven Network on Monday from 7.30pm (AEST).
Insured breast cancer patients' worse off than those who are uninsured.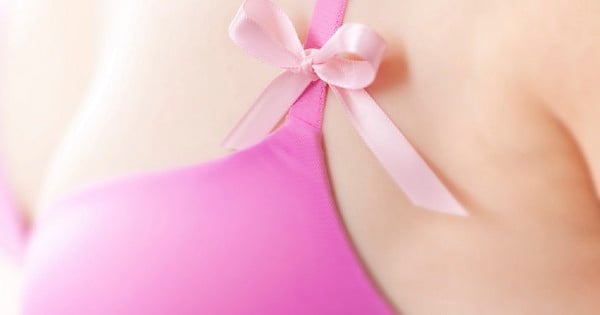 Breast cancer patients without insurance appear to be financially better off, facing reduced out-of-pocket expenses, compared to those who are insured, a new report has found.
The research, conducted by Deloitte Access Economics and commissioned by Breast Cancer Network Australia, surveyed almost 2000 women about the costs they faced after receiving a breast cancer diagnosis, Yahoo 7 reports.
The average total expense for all women with breast cancer was found to be around $5000 in a five-year period. But those with private health insurance paid about $7000 in the private health system, compared to $3,6000 in the public system for those who are uninsured.
As well as this, around 12 per cent of patients reported zero out-of-pocket expenses, and 25 per cent reported paying more than $17,000 during the duration of their treatment.
Trump threatens Kim Jong Un again. This time on Twitter.
WATCH: Rising tensions with North Korea; North Korea's foreign minister slams President Trump: https://t.co/NXDui8RAgq @sramosABC pic.twitter.com/zUkm5qWCHA

— Good Morning America (@GMA) September 24, 2017
US President Donald Trump says North Korea's Foreign Minister Ri Yong Ho and leader Kim Jong Un "won't be around much longer" if Ri echoed the thoughts of "Little Rocket Man" - a reference to Kim.
"Just heard Foreign Minister of North Korea speak at UN If he echoes thoughts of Little Rocket Man, they won't be around much longer!" Trump tweeted.
Trump and Kim have traded increasingly threatening and personal insults as Pyongyang races towards its goal of developing a nuclear-tipped missile capable of reaching the US - something Trump has vowed to prevent.
In an unprecedented direct statement on Friday, Kim described Trump as a "mentally deranged US dotard" whom he would tame with fire, AAP reports. His comments came after Trump threatened in his maiden UN address on Thursday to "totally destroy" the country of 26 million people.
North Korea conducted its sixth and most powerful nuclear bomb test on September 3, prompting another round of UN sanctions. Pyongyang said on Friday it might test a hydrogen bomb over the Pacific Ocean.
Bad news: Drinking linked to head, neck and liver cancer.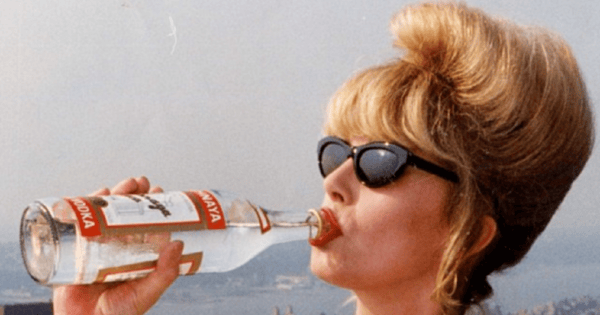 If Australians put down the booze, national cancer deaths will drop, according to new research.
A one-litre decrease in annual alcohol consumption per capita had significant reductions in head, neck and liver cancer mortality, a study across a 20-year period has found.
For head and neck cancer deaths it was associated with an 11.6 per cent drop in males and 7.3 per cent reduction in females, and a 15 per cent reduction in male liver cancer mortality, AAP reports.
The study is published by the Centre for Alcohol Policy Research (CAPR) and Foundation for Alcohol Research and Education (FARE) and is the first suggestive evidence that a decrease in population drinking could reduce the prevalence of deaths from the three cancers.
Now trending on Mamamia: Zoe Foster-Blake shares her best ever beauty tips.