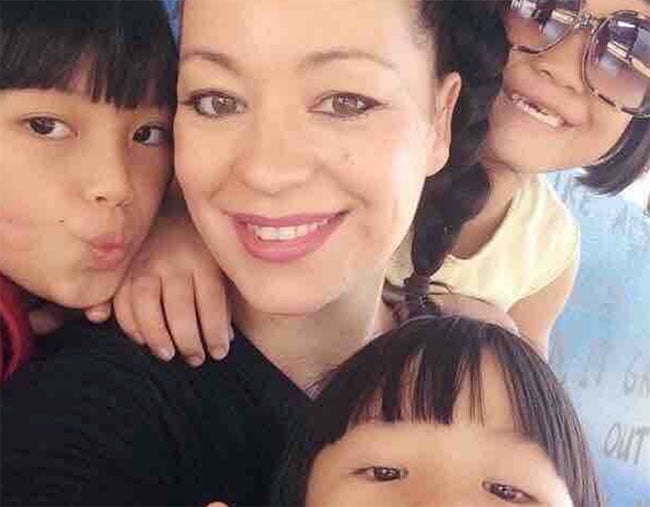 1. "A heart of gold." An Adelaide teacher has suffered burns to 80 per cent of her body while volunteering in Thailand.
An Adelaide teacher volunteering in Thailand has suffered burns to 80 per cent of her body after a freak cooking accident.
Victoria Nikoloudis, 37, has spent the last two years working for a non-profit organisation helping Thai people in remote villages as well as orphan children in Chiang Mai.
But last week, while cooking in her apartment, Victoria was burnt with oil and fire and is now in intensive care, undergoing daily surgery in a Thai hospital.
WATCH: The family of an Adelaide woman, burnt in Thailand, want her home, from Nine News.

Her family and friends are trying to raise funds to bring her home.
"Victoria is a fun, loving, energetic human being with a heart of gold and a passion for life and gets great pleasure out of seeing people happy," the GoFundMe page, put together by her friends, reads.
"Her parents and one of her three sisters have flown from Australia over to Thailand to be by her side and to hopefully be able to bring her home.
"[Once she is home], she will have to be transported via ambulance to the RAH Burns Unit in Adelaide, where her ongoing medical treatment will continue and to be close to her loved ones."
The costs of this transportation and treatment is estimated to be around $100,000.
According to Seven News, Victoria's clothes caught alight, and she slipped over into them, when a pot of oil caught fire in her apartment in Chiang Mai.
"It's traumatising knowing that I'm here and can't do anything to help," her twin sister Nicole Taverna told Seven News.
"She's also now suffering malnutrition and severe dehydration, she's been undergoing daily surgery."