1. A 35-year-old woman who is pleading for the choice to die has become the face of voluntary euthanasia.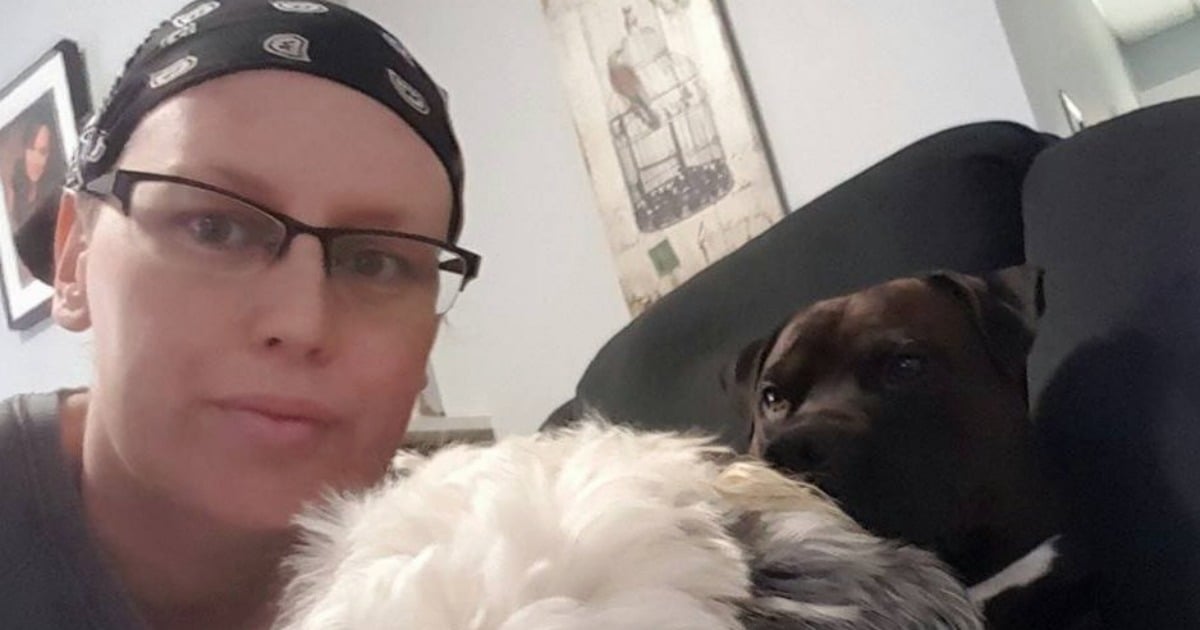 Kylie Monaghan wants to have choice. Via Facebook.
Kylie Monaghan from Port Pirie in South Australia was diagnosed with stage 3 breast cancer six years ago. The disease has now spread to her liver and bones.
She has become the face of a new campaign called 'Be the Bill', urging politicians that their vote impacts real people.
"It's something that needs to be talked about — it's obviously an uncomfortable situation to talk about as it's very personal for a lot of people," she said.
She told The Advertiser, "I don't want to be lying in bed staring at the ceiling and feel like a burden on my family — I want that choice."
The campaign, backed by television and radio personality Andrew Denton, will launch in Adelaide this week. It asks South Australians to lobby their local MP to support the Voluntary Euthanasia Bill 2016 which would make SA the first state to allow seriously ill people to choose to end their lives.
The campaign is jointly run by the Australian Nursing and Midwifery Federation and Denton's Go Gentle Australia.
2. New York explosion: 29 injured in 'intentional bomb blast' with second device found in Manhattan.
New York is on high alert after an explosion rocked the Chelsea district of Manhattan injuring 29 people.
The blast ripped through the area shortly after 8.30pm Saturday night.
It is understood to have originated from a device placed in a metal container outside the Associated Blind Housing facility at 135 West 23rd Street. A second device was found four blocks away on West 27th Street.
Earlier in the day there was an explosion at Seaside Park, New Jersey, which was timed to disrupt a Marine Corps charity run.
The Joint Terrorism Task Force has been called in to investigate the Chelsea blasts well as the New Jersey incident.
Meanwhile in Minnesota, a man claiming he was a soldier of the Islamic State has gone on a stabbing rampage, injuring eight people.
3. Australian jets involved in US-led air strike which mistakenly killed dozens of Syrian soldiers.
The Defence Department has confirmed that Australian aircraft were involved in a US-led coalition operation which killed more than 60 Syrian soldiers, who were apparently mistaken for Islamic State fighters.
The ABC reports the strikes came less than a week into a fragile ceasefire aimed at stopping the bloodshed in Syria's five-year civil war.
The Defence department said: Australian aircraft were "among a number of international aircraft taking part in this Coalition operation."
"Australia would never intentionally target a known Syrian military unit or actively support Daesh (IS). Defence offers its condolences to the families of any Syrian personnel killed or wounded in this incident."
4. Police investigate school boy over a lewd lunchtime sex act performed in front of a group of students.
Police are investigating a school boy involved in a sex act on another boy – both believed to be 14-years-old at a Melbourne Catholic school.
The Herald Sun reports that the case involved two boys during their lunch break on August 23 and happened in front of a group.
"Police have received a report of an alleged incident at an educational facility," A Victorian Police spokesperson said "As the matter is under investigation, it would be inappropriate to comment further."
The acting principal said the issue had been resolved satisfactorily.
"Adolescent boys sometimes experience challenges with choices, particularly when it comes to relationships with each other," he said. "This happened between a boy and another boy in a group during lunchtime — and we have a hands-off policy.
"They behaved in a way that we believe is not appropriate conduct. We addressed it with the relevant families ... and all parties are happy and amicable."
5. New voluntary code on lithium batteries.
A new voluntary code on button or lithium batteries has been established after deaths and injuries from lithium batteries increase.
The code for safer products and store warnings includes better design for many devices using the batteries and point-of-sale cautions for parents.
Stores are also being advised to place items beyond the reach of young children.
The batteries can be found in TV remote controls, cameras, watches, calculators, greeting cards, scales, torches, toys and LED lights.
Australian Competition and Consumer Commission deputy chair Delia Rickard told News Limited tougher regulation had not been ruled out if the voluntary approach didn't work.
6. Call for women only mosh pits.
There has been a call for female only mosh pits at gigs after a series of incident in mosh pits putting women at risk.
The #ItTakesOne campaign spearheaded by Camp Cope shames violent behaviour at shows after watching one man aggressively plough his way through groups of women to get to the front at a Brisbane show.
At other times women have been urinated on and ejaculated on at music festivals.
Camp Cope's Kelly-Dawn Hellmrich told News Limited it was personal for them.
"It can be complicated because a lot of fans want to be able to watch up front but we are talking about tiny, little girls and it is amazing to see the women coming together, working together so they don't get crushed and feel safe."
7. Queen's cousin comes out as gay.
The Queen's cousin Lord Ivar Mountbatten has said his decision to come out as the first gay royal was because he found love.
"I was driven into the closet by not wanting to come to terms with who I was and facing friends and family in the early years. I buried it," he said. "I'm just so pleased now to have found someone who I am happy to call my partner."
"'Coming out'" is such a funny phrase, but it's what I suppose I did in a rather roundabout way, emerging to a place I'm happy to be," the divorced father of three told The Mail on Sunday.
"In an ideal world, I know the girls would like their mother and father still to be together, but they love their 21st-century family that we have built, too. Their father has a boyfriend. It's that complicated and that simple, but finding James means I will not have to lie to anyone or grow old on my own."
Do you have a story to share with Mamamia? Email us [email protected]