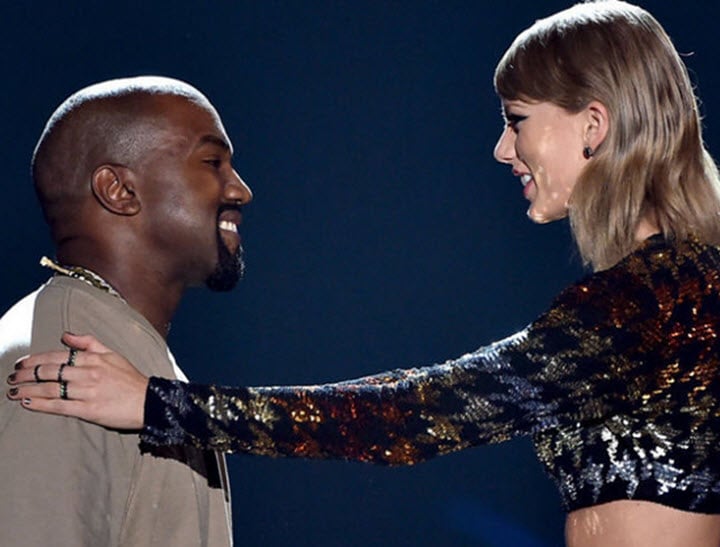 It did not disappoint.
The MTV Video Music Awards is an annual clusterf*ck of terrible outfits, questionable performances and Kanye West storming the stage. This year's VMAs were no exception. Here are the six things worth knowing about.
1. Justin Bieber
The Biebster gets his own entry because of a) his hair and b) his salty, salty tears.
The young stars new 'do is causing a visceral reaction even among his most ardent fans.
"i keep telling my mom how justin bieber looks disgusting every time hes on camera i wanna barf [sic, sic, sic]," one former Belieber put it eloquently.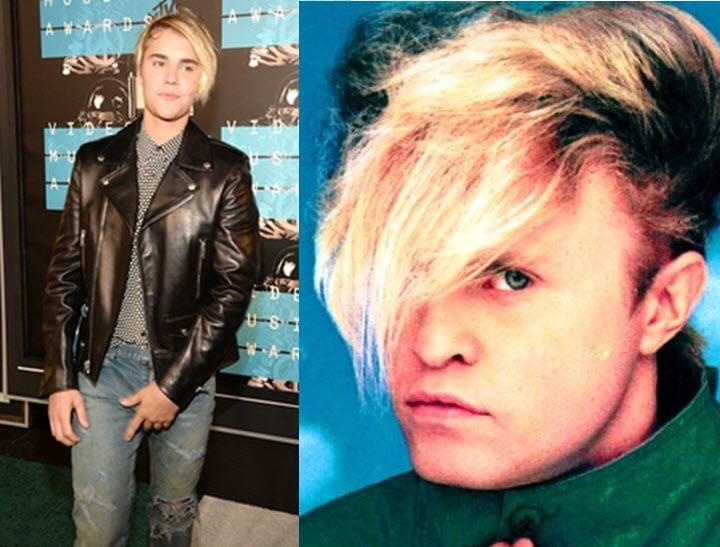 Others echoed her sentiments, employing other descriptors such as "vomit", "throw-up", "worse than Macklemore's" and "like Donald Trump's".
Bieber wisely covered up with a trucker cap for his performance of his two new singles, but there were other head-scratchers related to that.
Such as, why did he fly? Newly filled with the Christian-chic spirit of Hillsong, the pop star rose in the air with his arms spread in blessing. Was he channelling the Holy Spirit? Also, why was he crying?
Some suggested the tears were because of the hair, but we can't yet confirm. Other possibilities include his ex-girlfriend Selena Gomez doing this during his emotional performance.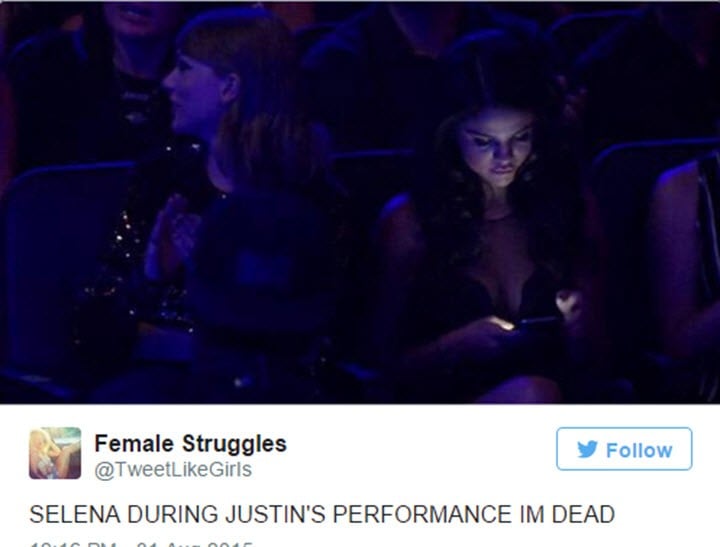 2. Rebel Wilson dropped her pants
Doing Australia proud, Rebel Wilson, age unknown, appeared onstage to present the Best Hip Hop Video award wearing a cop costume.
Just when we thought she might say something useful about police brutality in the US, or even something about the new NWA Straight Outta Compton film, she then stripped off to reveal a "Fuck Tha Stripper Police" t-shirt.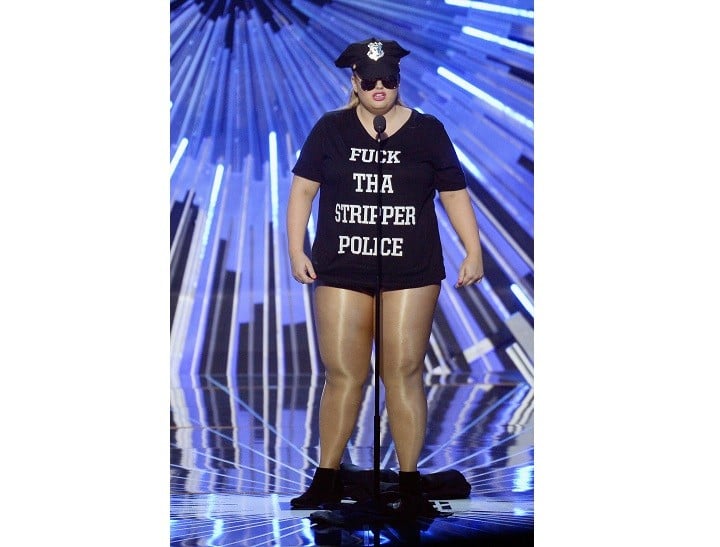 "They come to your house. You think you're getting arrested, and you just get a lap dance and it's usually uninspired," Wilson said.
"I hired a police stripper for my grandma's 80th and he wouldn't even feel her up…I hate this injustice, hence the shirt."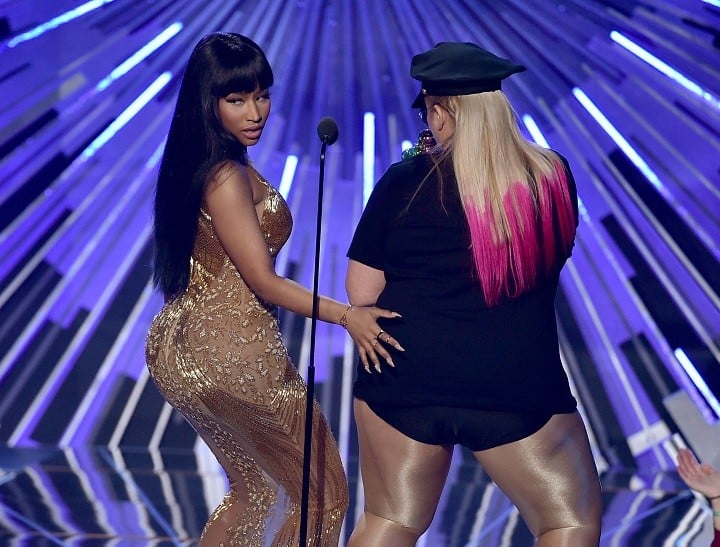 The crowd sort of tittered, and that was all those jokes deserved.
She then awarded the Moonman statuette to Nicki Minaj for Anaconda.
3. Nicki Minaj tried to start beef with Miley Cyrus
Nicki Minaj and Taylor Swift confirmed that they are friends and aren't mad at each other even though they exchanged 140 characters or less of "beef" last week, with a show-opening duet.
Duet seems like the wrong word. They did music together at the same time, anyway.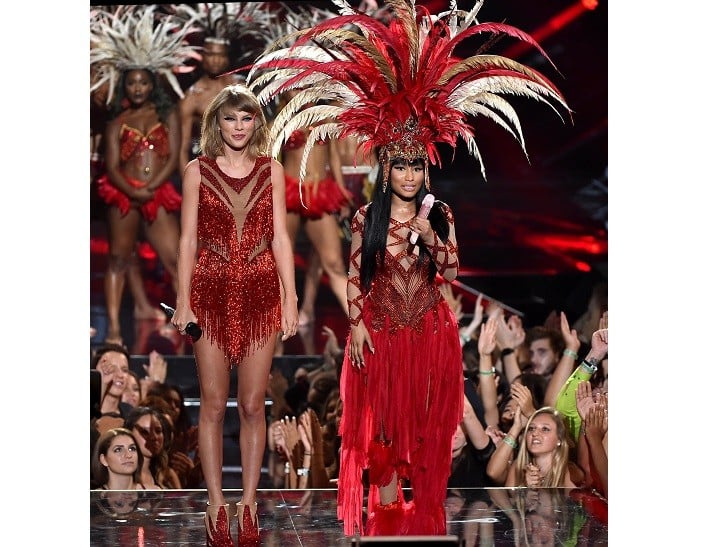 Displeased with all the good vibes going around though, Minaj decided to "shade" hostess with the mostest Miley Cyrus.
"And now back to this bitch who had a lot to say about me the other day in the press. What's good, Miley?"
WOAH! BEEF! SHADE! DISSING!
It could've been planned, but Miley did not seem prepared for this onslaught. She handled it with every famous person's main skill: deflecting.
"We're all in this industry. We all do interviews. We all know how they manipulate shit. Nicki, congratulations."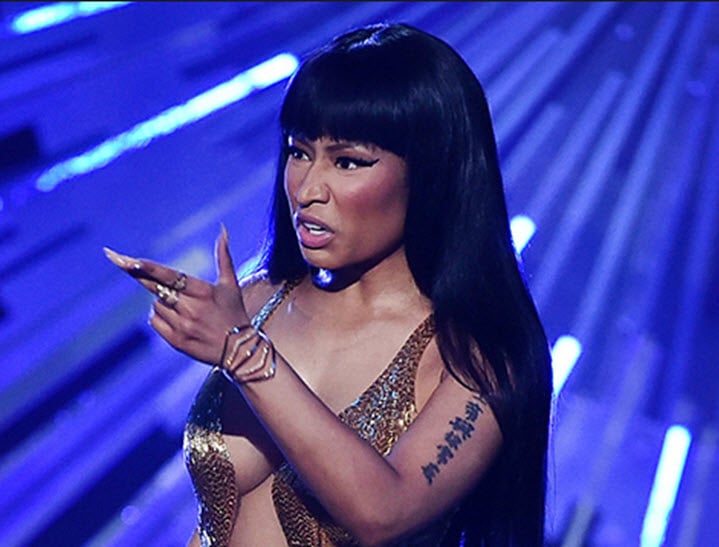 She went on:
"Just because the VMAs have already started doesn't meant the voting is done you can still vote at home for who you think is the future of music. It's the Artist to Watch award. The past winners of this award gone on to incredible success and the past losers of the awards have still gone on to make their mark on the VMA stage. Me. I lost this award back in 2008 and I was fine with it. Whatever, because it's no big deal! It's just an award and I persevered! So here are the nominees still vying for your vote. Congratulations, Nicki."
After that, Nicki continued to inform Cyrus that she is a bitch, only it appears the powers that be switched her mike off.
OH WEE!
The cause of this exchange? Last week, in response to Minaj's complaint about her butt video Anaconda not being nominated for video of the year, Miley said this:
"What I read sounded very Nicki Minaj, which, if you know Nicki Minaj is not too kind. It's not very polite. I think there's a way you speak to people with openness and love. You don't have to start this pop star against pop star war… I know you can make it seem like, Oh I just don't understand because I'm a white pop star. I know the statistics. I know what's going on in the world. But to be honest, I don't think MTV did that on purpose."
Want to know what went on behind the scenes? Post continues after gallery…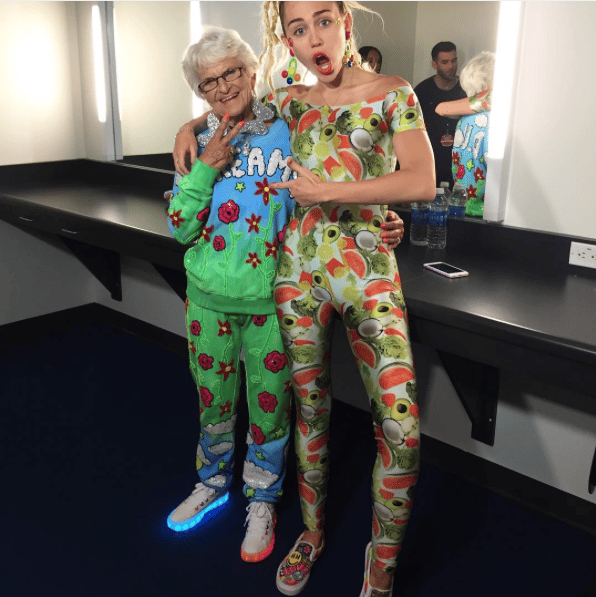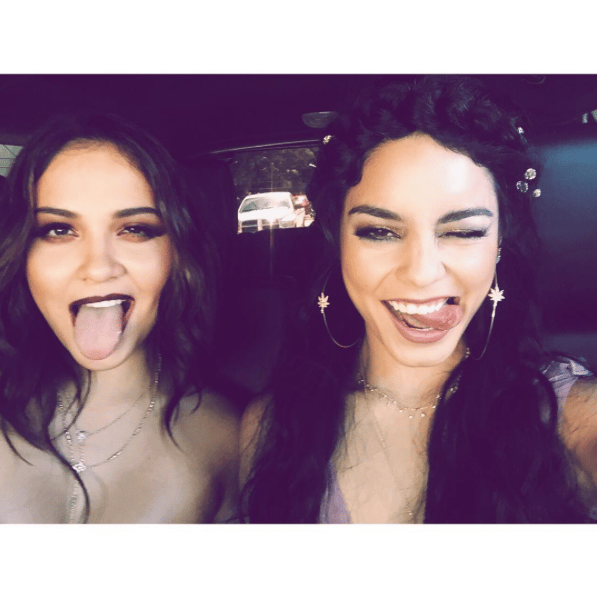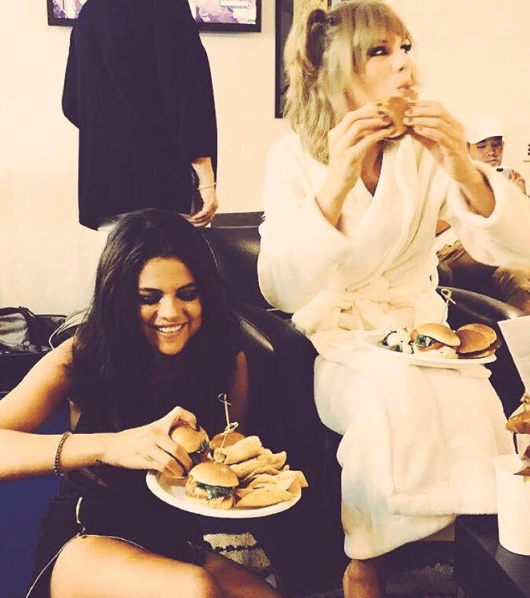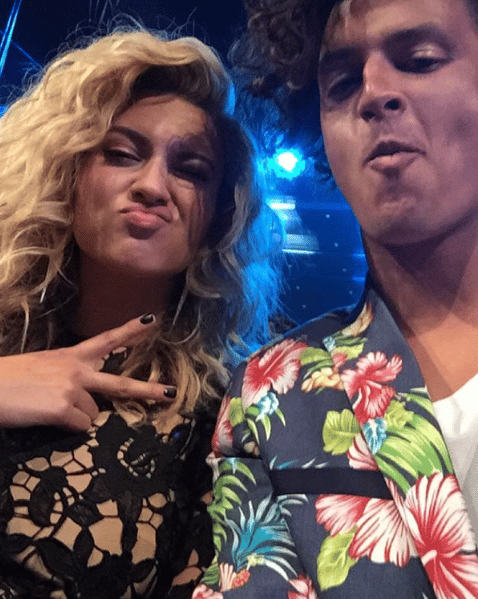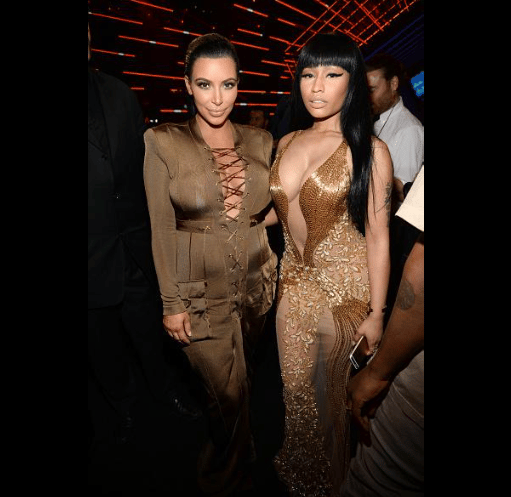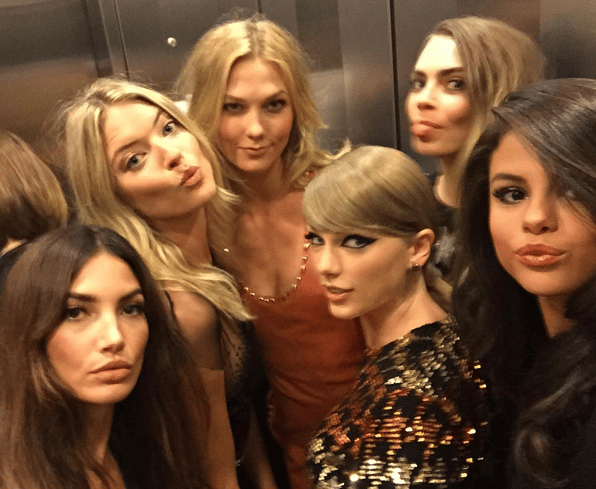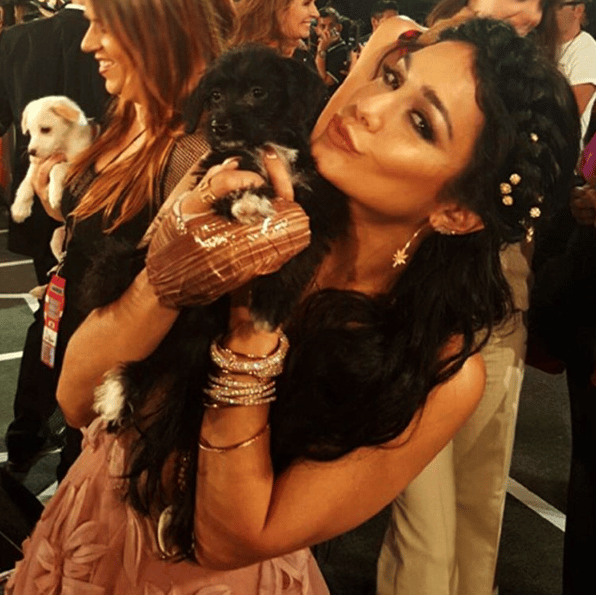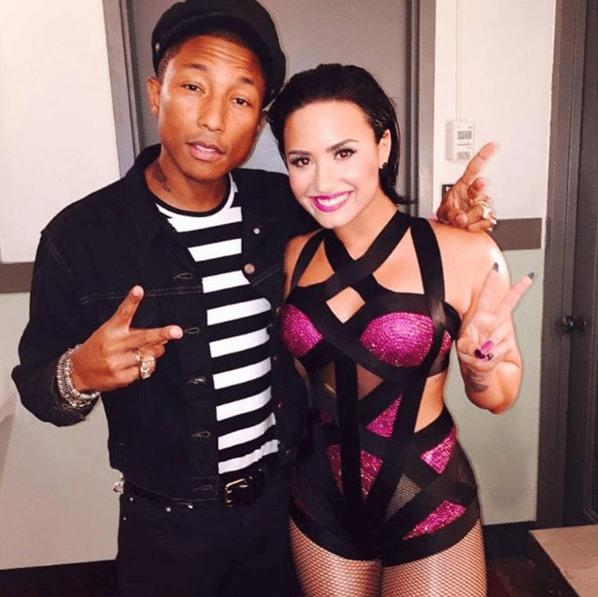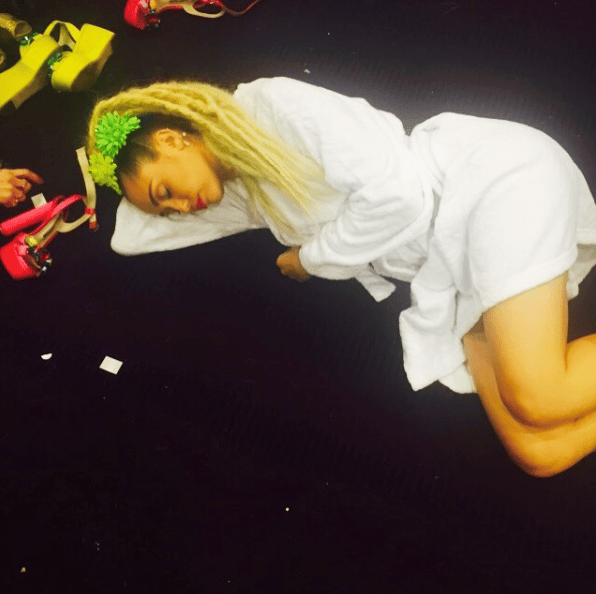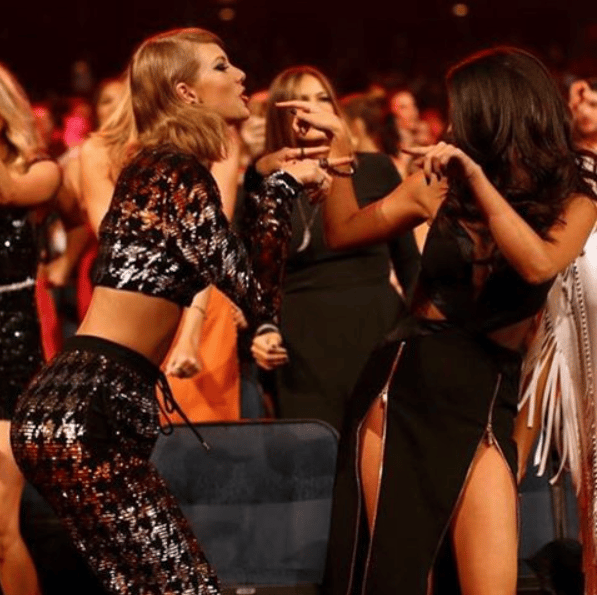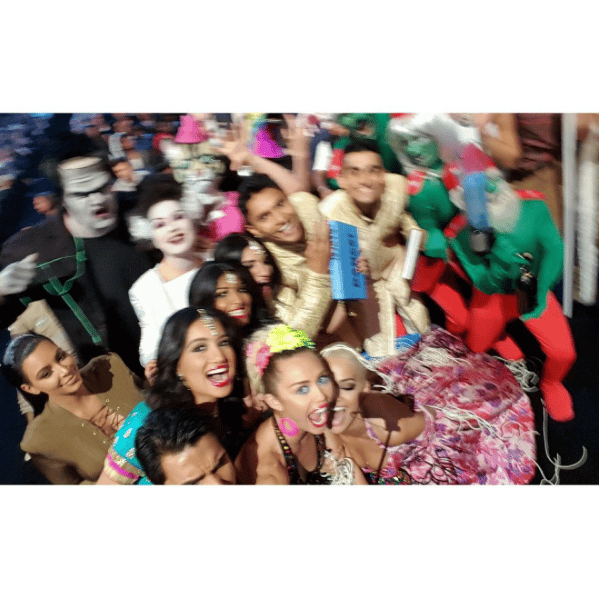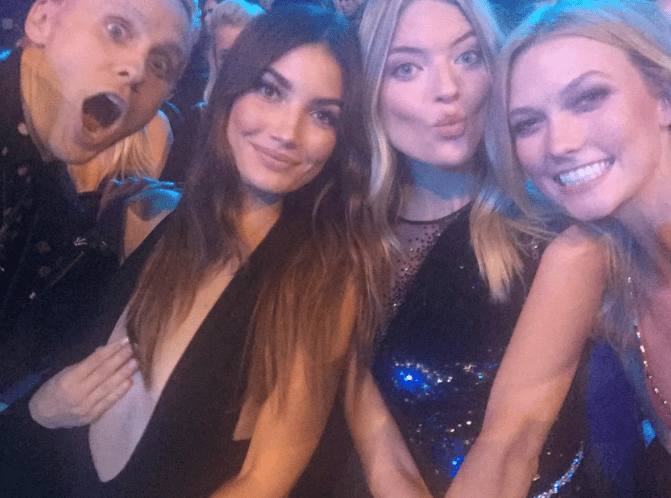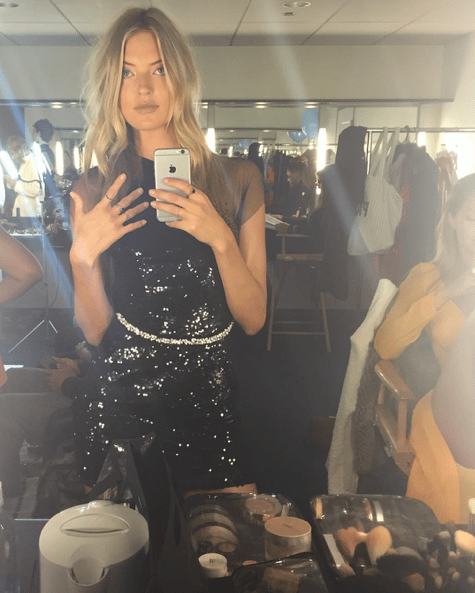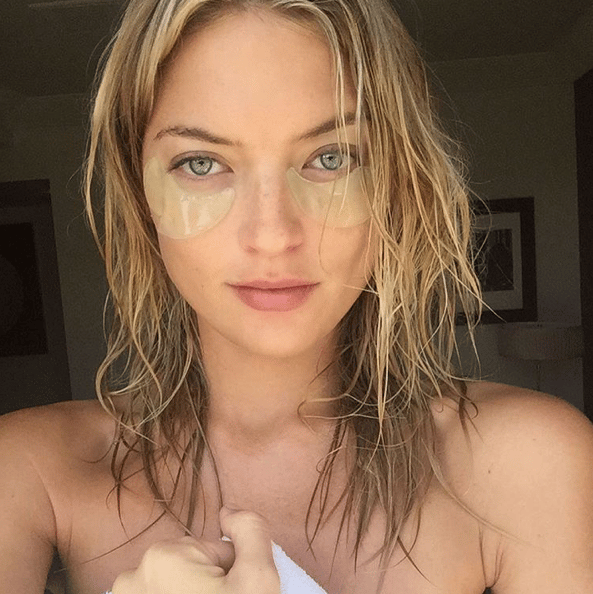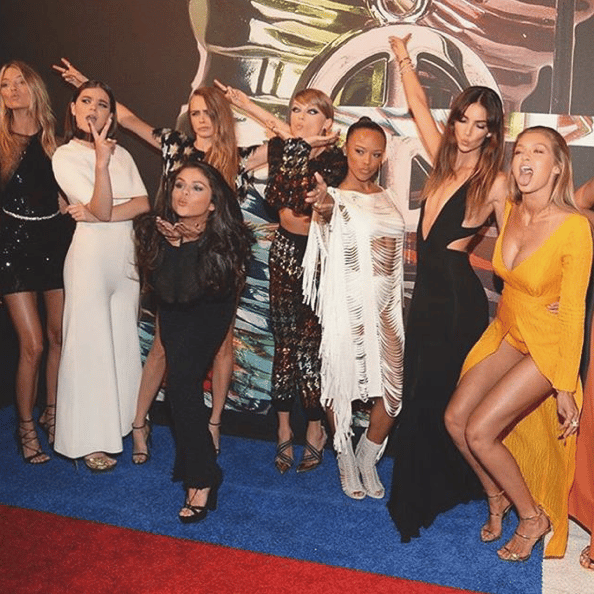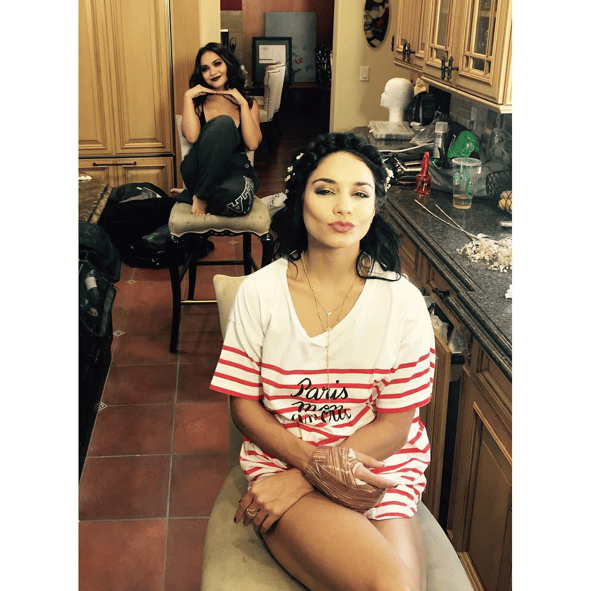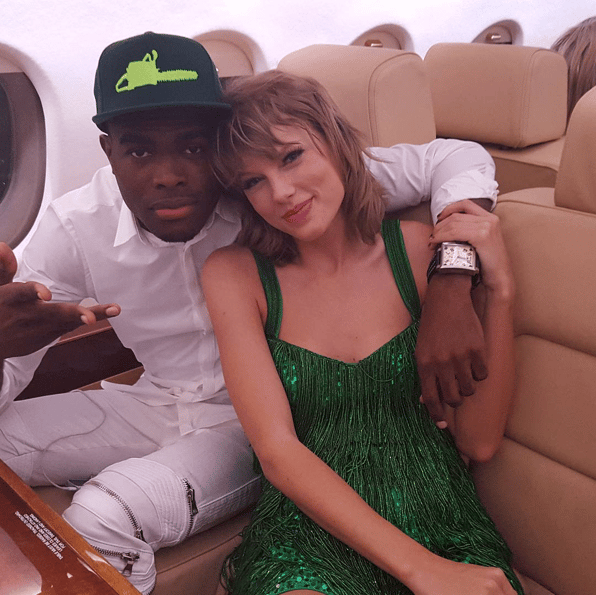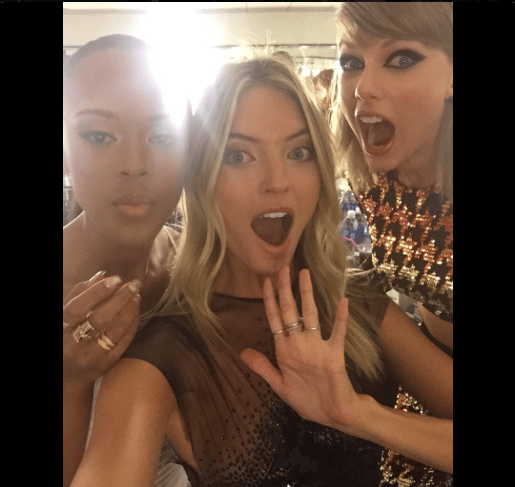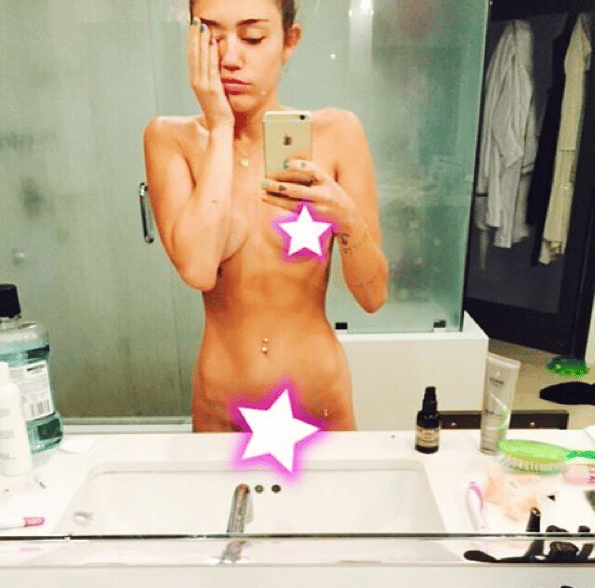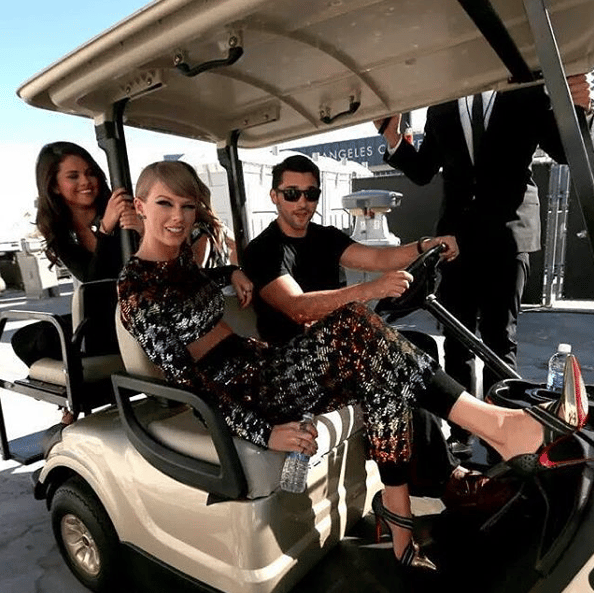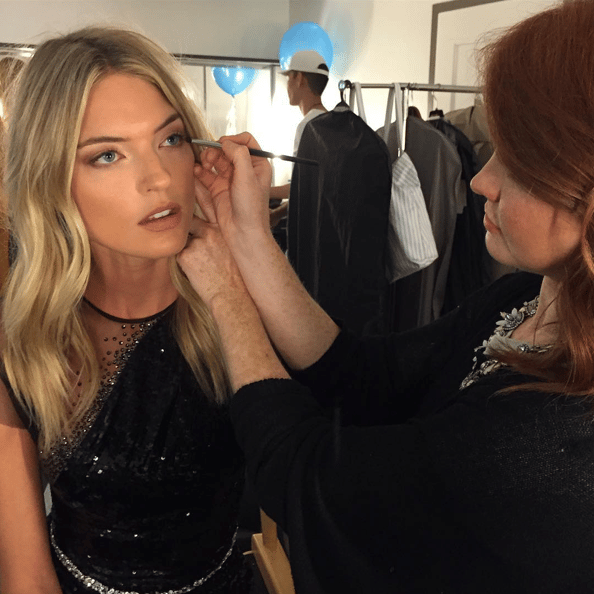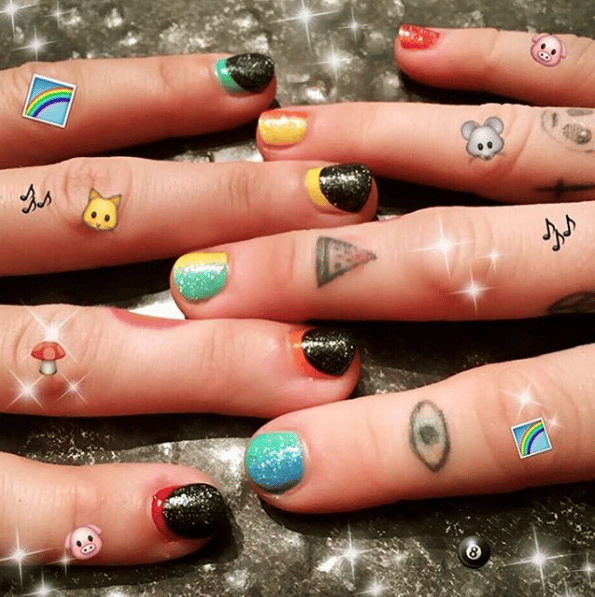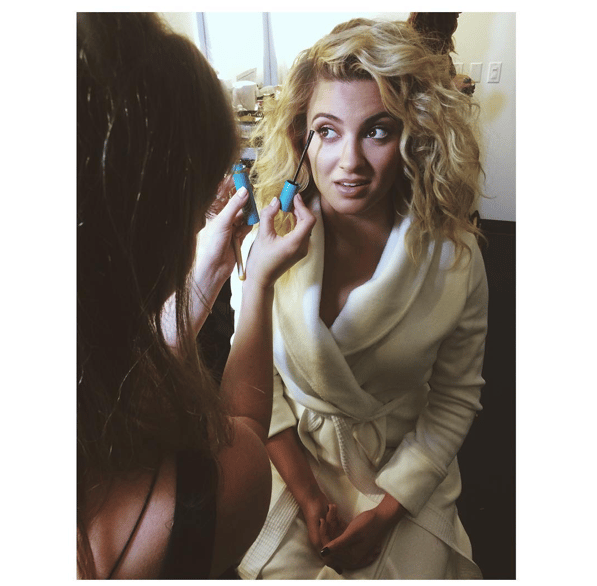 4. Taylor and Kanye are BFFs
The most-watched, most-mocked moment in VMAs history EVER may finally have been put to rest.
Taylor Swift, very graciously, awarded Kanye West the statuette for Video Vanguard.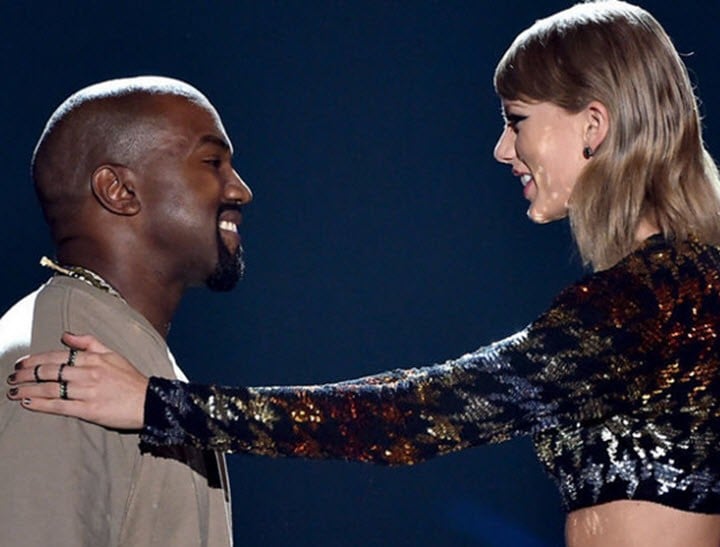 She finished up: "So I guess I have to say for all the other winners tonight: I'm really happy for you, and I'ma let you finish, but Kanye West has had one of the greatest careers of all time!"
5. Yeezy 4 President
Kanye admitted, at about the nine-minute mark of his fairly meandering, tangential speech that:
"Yes, I rolled up a little something. I knocked the edge off."
No way, bro! I am completely staggered by that revelation!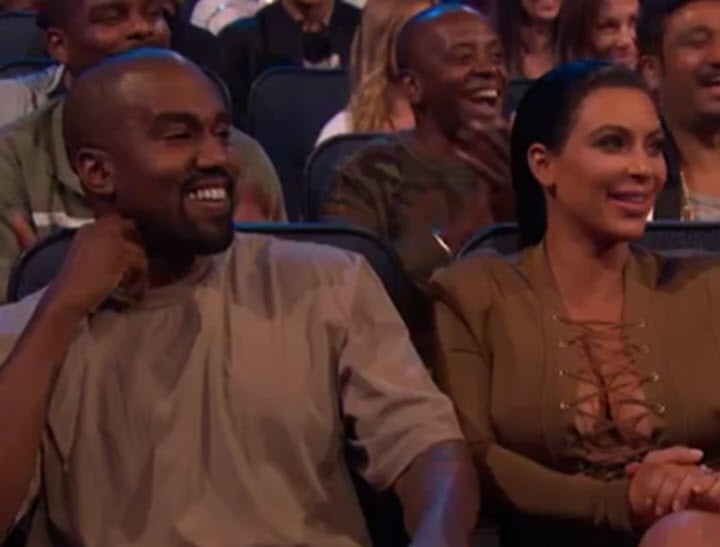 At the end of his acceptance speech of the Video Vanguard award, in which he largely spoke about about not understanding awards shows, Kanye West came to a conclusion that probably surprised even him.
He's running for President of the United States in 2020.
"As you probably could've guessed by this moment, I have decided, in 2020, to run for president," Kanye casually mentioned at the end of his 15-minute monologue.
Post continues after video:
The news, which comes almost exactly 10 years after Kanye attacked President George Bush on national TV, was met with shock on Twitter.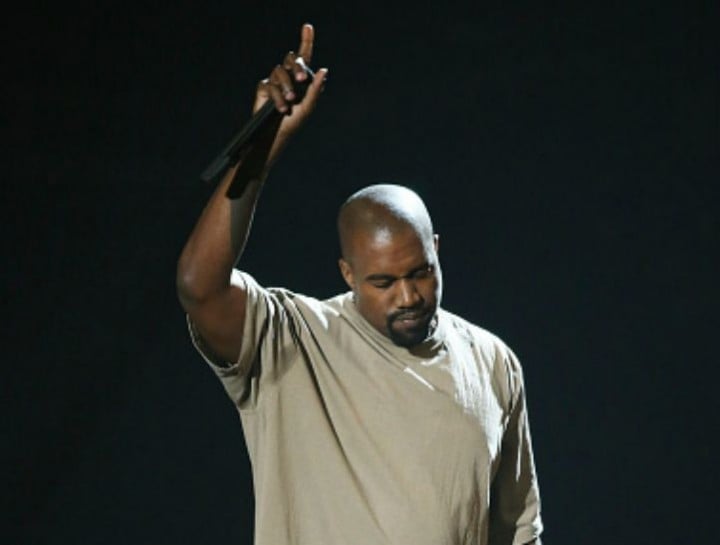 A Kardashian in the White House! First Lady Kim K! Idiocracy is coming true!
Some social media reactions:
6. Miley Cyrus's outfits
Miley Cyrus has now worn so many boob-revealing and genital-emphasising costumes that we, the audience, can no longer be shocked by her. She's reached peak Miley. Right now, she would be more controversial if she wore some chinos and a nice twin-set from The Gap.
MIley Cyrus' many, many costume changes.