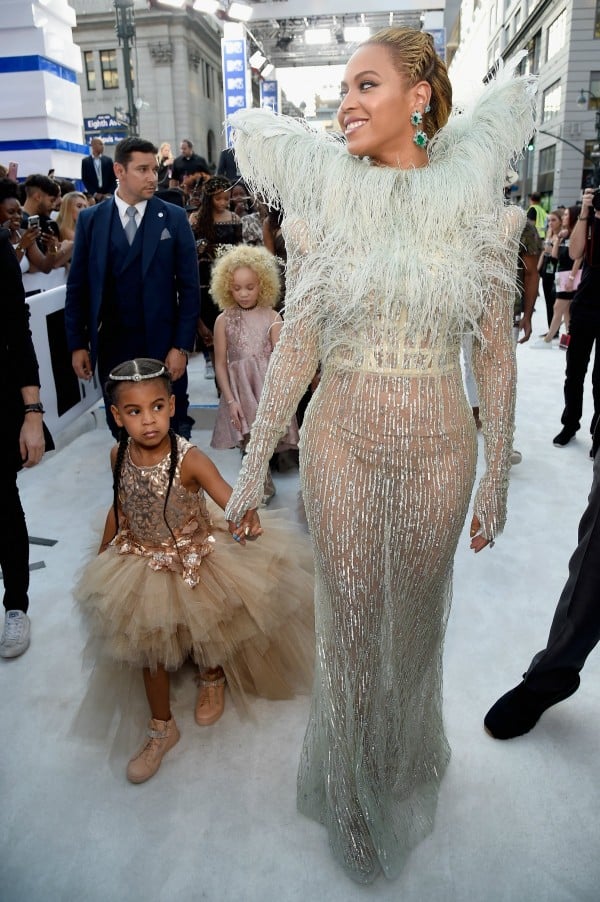 From the event that brought you Britney Spears and Justin Timberlake's double denim, Lady Gaga's meat dress and Miley Cyrus's almost-naked outfit, this year's MTV Video Music Awards red carpet is well underway.
Beyonce and Blue Ivy.
Everyone else may as well go home – the mother and daughter duo successfully slayed the red carpet before half the stars had even arrived.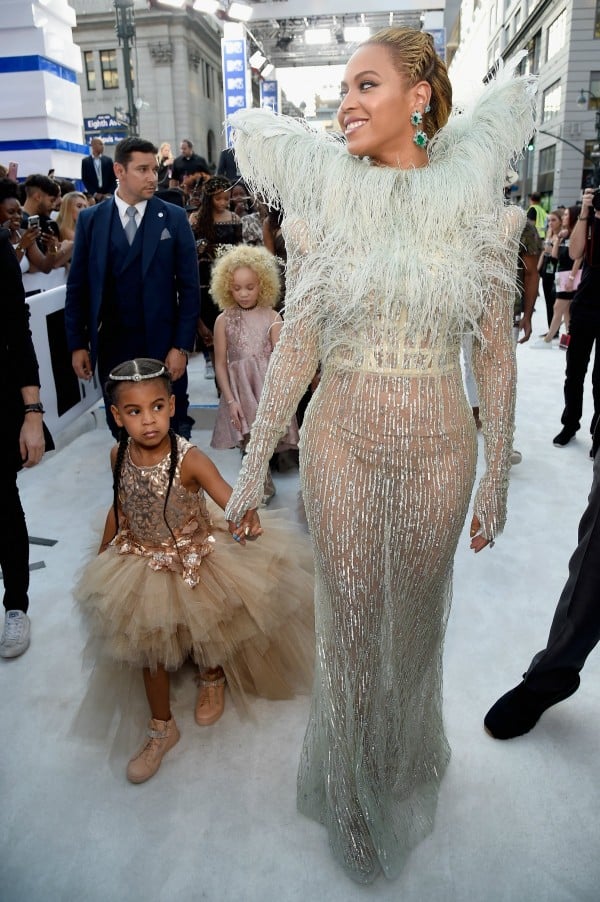 Image: Getty
If those glittery gowns aren't enough to make you swallow your own tongue, just wait 'til you hear the price tag of Blue's dress.
Designed by children's haute couturier Mischka Aoki, the four-year-old's gown costs a cool $11,000US (that'll set you back over $14,000 in Aussie dollars).
Keep in mind, that's not including her tiny pale pink Giuseppe Zanotti high-tops and real diamond tiara. Who knows how much they cost.
Pretty crazy, right?
Kim Kardashian.
This is probably the most underdressed we've ever seen Kim Kardashian... and still she steals the show.