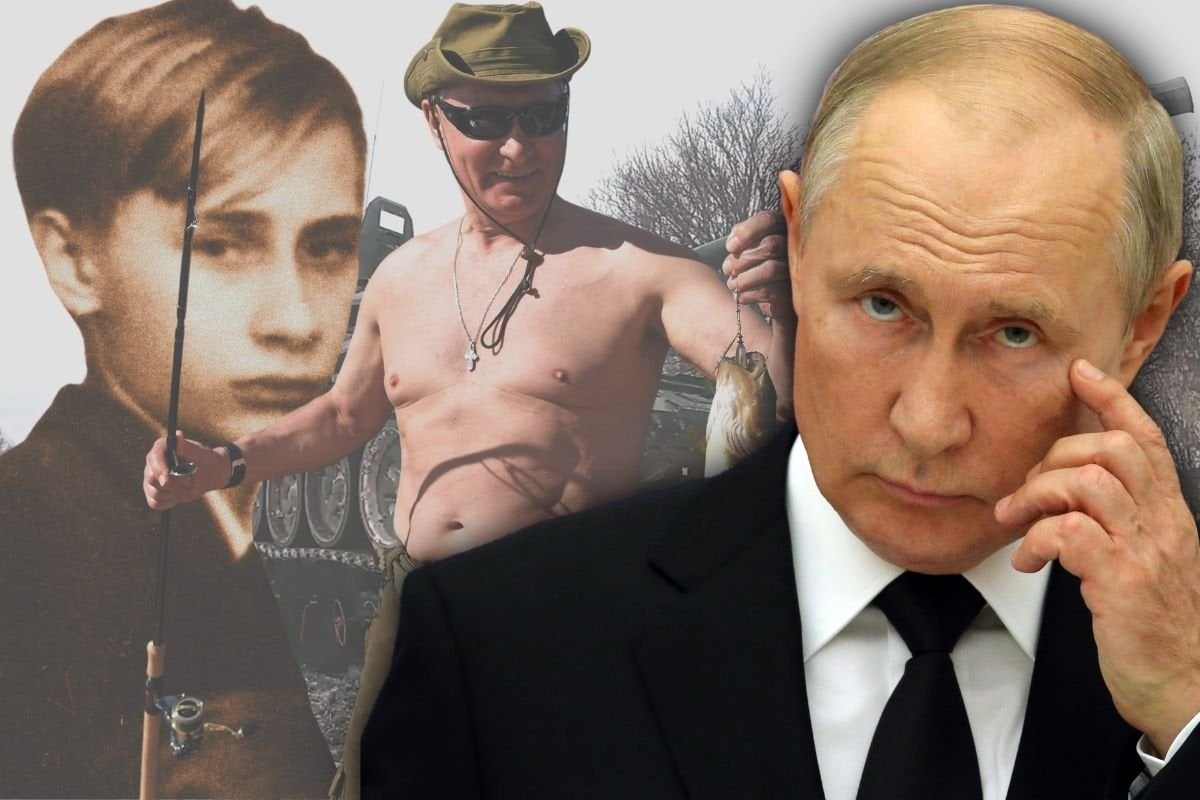 A young Vladimir Putin grew up poor, chasing rats around his family's St Petersburgh apartment building.
Known for having an aggressive streak as a child, the now-Russian president grew up wanting to be a spy. 
While his career started off in that direction, a sharp U-turn in his late 30s saw Putin enter politics and rise to the highest office in Russia just three years after arriving in Moscow.
Watch: Russian troops just before the invasion. Post continues after video.
There, he built a reputation as one of the most ruthless rulers of our time. A reality we're seeing play out right now, as he declares war on Ukraine in the biggest attack on a European state since World War II.
Vladimir Putin's early days. 
Putin's dad - also Vladimir - fought against the Nazis during WWII on Soviet submarines. His mother, Maria, was a factory worker. 
They had two other sons, who died before Putin was born. Albert died in infancy, and Viktor died aged two from diphtheria, after being taken by his mother to a children's home in an effort to save him during the 872-day siege of Leningrad.
Putin grew up in post-Nazi era Russia, with a teacher describing him in a grade brook from his early years as someone who "threw chalkboard erasers at the children."