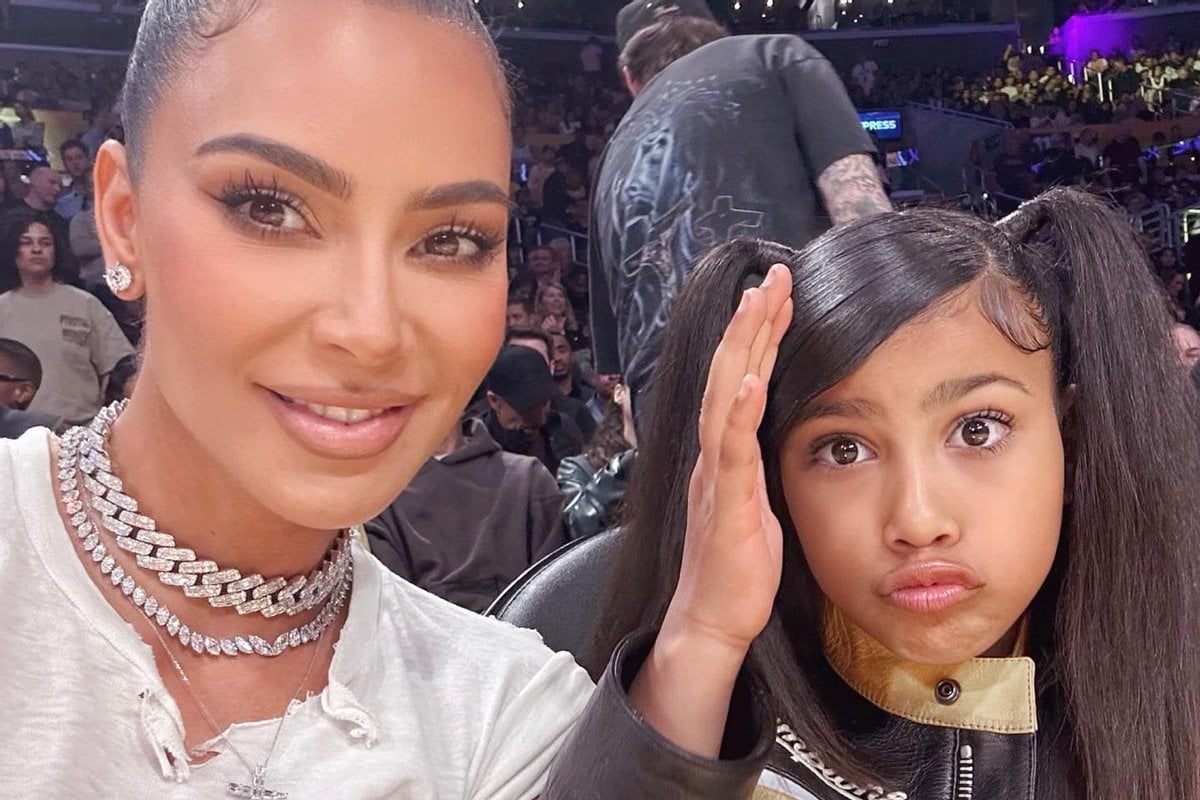 The kids are (really rich and famous and) alright.
A new era of nepo babies is upon us, and at least these famous kids don't seem as defensive about their right to entertainment jobs as Lily Rose Depp just yet.
North West, the eldest daughter of Kim Kardashian and Kanye West, is the latest cover star of i-D magazine – marking her first solo magazine cover at the age of 10.
In the Q&A-style interview, North lists herself as her own style icon, states that the best thing about the accompanying photoshoot were the fries on set, and says when she's older, she wants to be a basketball player, an artist and the head of both Skims and Yeezy. Considering the world in which she lives, those don't even seem like huge dreams.
North has been famous her entire life, on account of her absurdly famous parents and the reality cameras that have been present in her house since birth. That not-so-small fact has earned them (mostly Kardashian) a lot of criticism.
Earlier this year, Kardashian trademarked North's name for a beauty brand (because, of course), hinting that skincare and a billion more dollars may be in her future. Both of them were also cast as voice actors in the upcoming PAW Patrol film.
Although North's become known for her reactions to paparazzi, such as holding up a sign that said "STOP" while photographers snapped photos of her at a fashion show last year, the nepo baby path is already well and truly paved.
She states in i-D magazine that she likes having her photograph taken, as long as it's on her own terms.