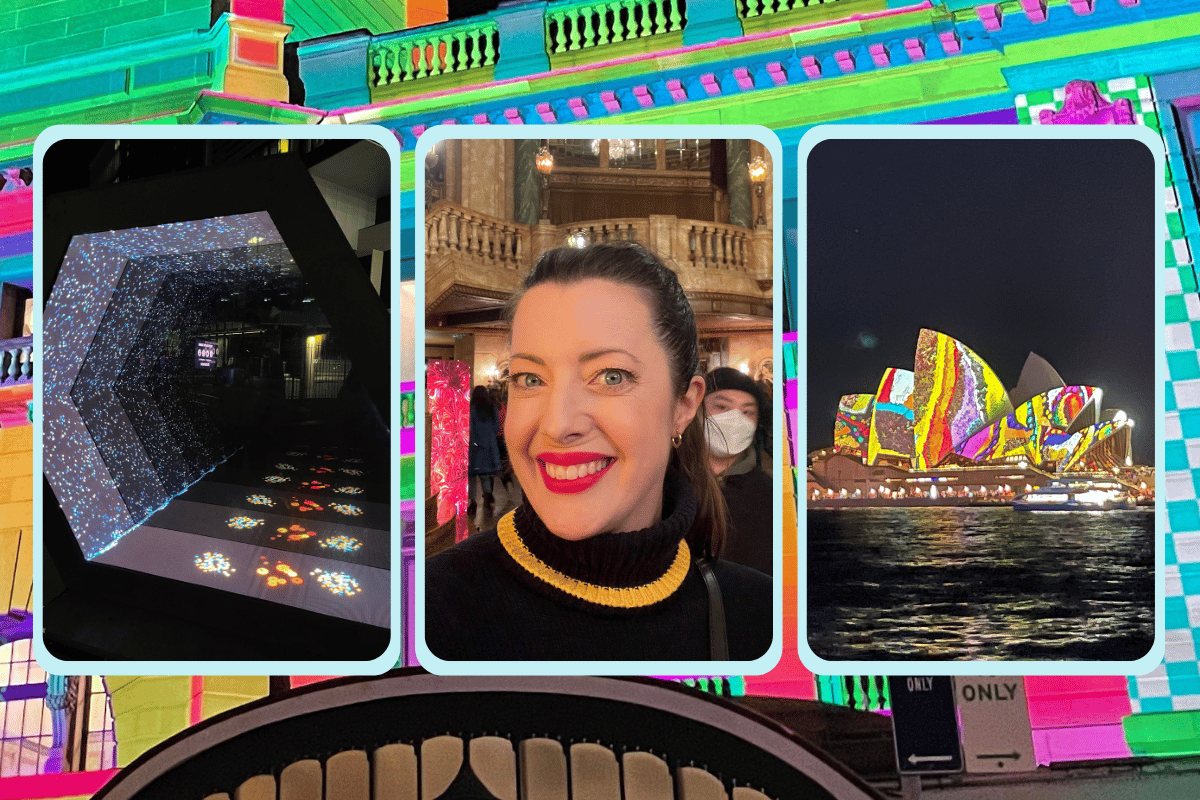 I like to think of any major city as a mythical beast, something which never sleeps or eats, yet always continues to grow… but like so many cities over the past two years, Sydney has been dead.
Not actually dead of course, but in a sort of post-apocalyptic hibernation, with the CBD looking more like the lifeless hellscape of The Walking Dead than the iconic sparkling waterfront city we all know and love.
But that, I am pleased to say, is over.
If there was any doubt that we are now officially living well with Covid, the Vivid festival has cast it aside along with the darkness, in what can only be described as an orgy of rainbows, hope and enthusiasm.
After two years of being cancelled, Sydney is once again alive with the joy and rapture that is the biggest light festival in the world.
Running until June 18, there is still plenty of time to enjoy the many glorious ideas, music and of course light installations on display - so if you haven't checked it out yet, here are some of my highlights.
Watch this clip of Siobhan Moran-McFarlane at Vivid 2022. Post continues after video. 
I don't know if they increased the actual budget threefold this year after saving up during Covid, but it sure feels like it.
Stretching from Barangaroo, Darling Harbour, Tumbalong Park, The Goods Line all the way up to Central Station, and dotted around elsewhere too, Vivid is everywhere it seems.
I started my festival experience at Circular Quay, because well, how can you not?
The first large-scale piece I encountered was at Customs House, where iconic Aussie artist Ken Done (more on him later) was projecting For Sydney With Love - an animation encompassing all that he loves about this city, which felt like an illicit, warm hug on what was a very cold evening!
I then circled around the waterfront to see the Opera House resplendent with the stunning Martumili collective painting Yarrkalpa - Hunting Ground 2021 across the sails. Even though I've seen them lit up with so many amazing artworks over the years, it never ceases to be a thing of beauty to see this iconic landmark alive with movement.