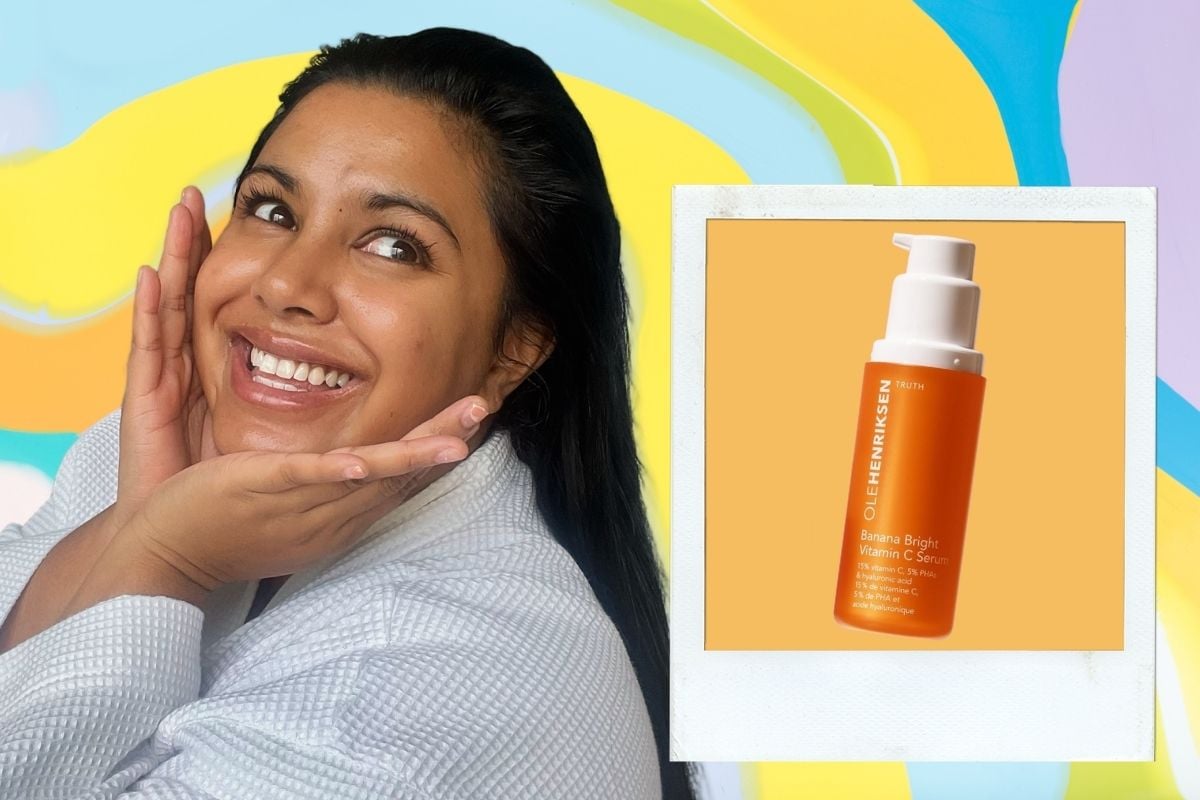 Vitamin C, we are still talking about you because well… you are the it skincare ingredient. 
And similar to any major celebrity, your fans have read about the bold claims, drama, trials and tribulations with confusion. Is all vitamin C really the same? Does the beloved ingredient actually have drama with other acids and niacinamide? Misinformation is a plain nuisance. 
So backup was called. In celebration of Ole Henriksen's Banana Bright Vitamin C Serum landing in THE ICONIC, it's only fitting to draw on the expertise of the King of vitamin C himself, THE Danish skin cosmetician Ole Henriksen. 
Forget the falsities and consider these four vitamin C skincare myths 'debunked', with the help of Tasmanian dermatologist Dr Cara McDonald.
Myth #1: Vitamin C is basically your sunscreen.
We're not too sure who you've been chatting to! While it's true that vitamin C helps protect your skin against the sun's UV rays, it's definitely not – and should not be used as – your sunscreen! Don't go thinking it's a replacement for your SPF.
But wait, there's more science-y goodness to help set this straight. Instead, combining your vitamin C products and your broad-spectrum sunscreens that protect well against UVA rays has shown to be more effective at neutralising free radical damage from sun exposure, than just using your sunscreen alone. So think of your vitamin C and SPF as a power couple who back each other up when used together.