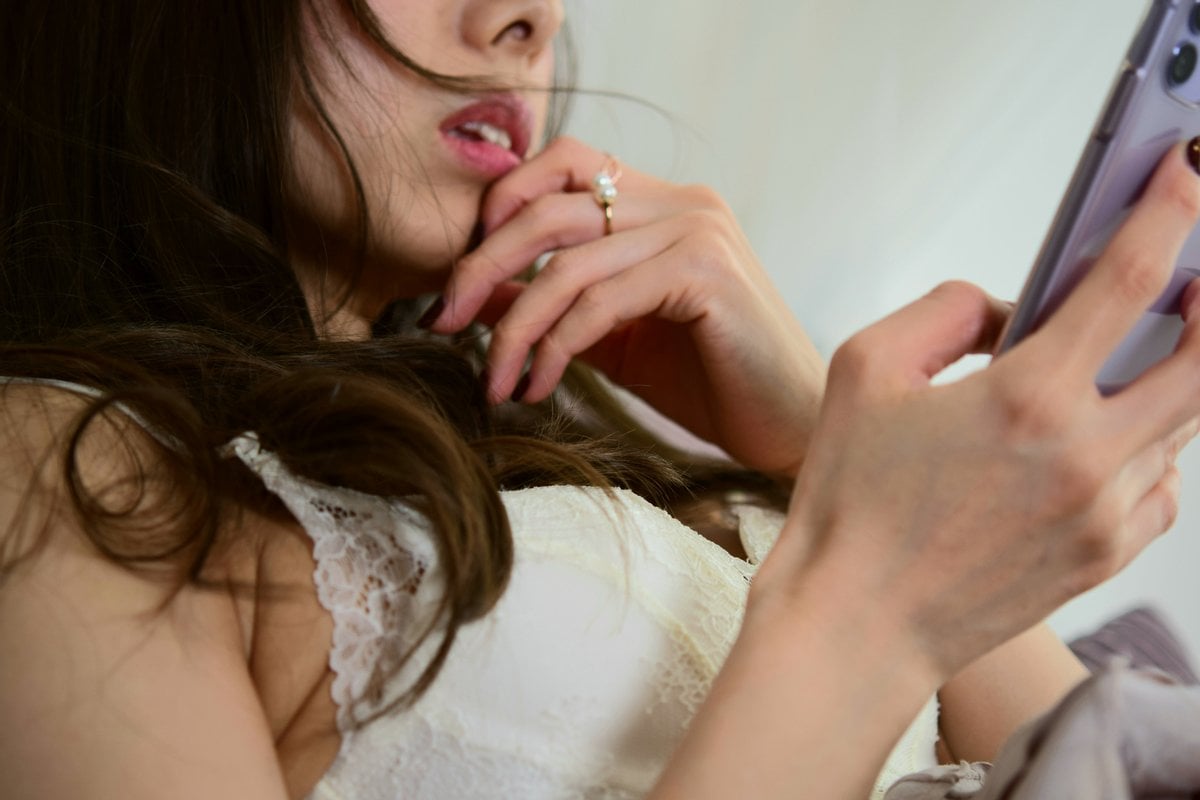 Dee and Dave* had been married for 20 years when lockdown hit in March 2020.
It was an at-home date night, when Dee confessed her deepest sexual fantasies to Dave, that eventually led to them joining the world's first social media community for sex.
Watch: How to have better sex. Post continues below.
"I first heard about a Killing Kittens sex party event in Glasgow, a few years ago," UK-based Dee tells Mamamia.
"I thought it sounded exciting but I wasn't brave enough to mention to my husband that I really wanted to go at the time.
"We've since had a wedding, a child, more than one house, busy working lives and as the UK government lockdown started, I found myself thinking about regrets."
Dee was just shy of her 19th birthday when she met Dave, the love of her life and now husband.
"He's my Prince Charming! He whisked me off my feet, lavishing me with fine dining, holidays and beautiful baubles and I've been completely smitten since.
"During the first lockdown and at 39 years old, I found myself wondering what it would have been like to have been a bit more sexually adventurous. I have never experienced a one-night stand, or given any other man a blow job."