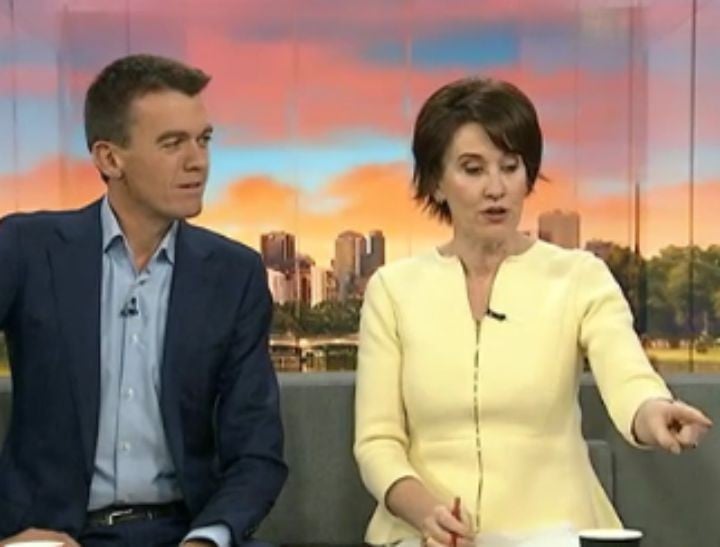 "Vigilante Virginia" cleaning up the streets of Melbourne one criminal at a time.
Hard-hitting journalist Virginia Trioli comes across as a no-nonsense woman when she's interviewing her subjects on live TV.
And now we know it's best not to mess with her off-camera as well.
But one car thief learnt this lesson the hard way.
Watch Trioli describe the whole situation here:
Earlier this week, when Trioli was leaving home to head to work at ABC's News Breakfast at the ghastly hour of 3am, she found a man rummaging inside her car.
Upon seeing this, she did not (as co-host Michael Rowland recommended) go inside and call the police.
Instead, the 50-year-old decided to confront the man, saying she was "too angry" to be scared for her safety.
"I told him to get out of my car and he got out of the car, and I said, 'What the hell were you doing in there?' and he said, 'I just needed somewhere to sleep'," Trioli recounted on the show.