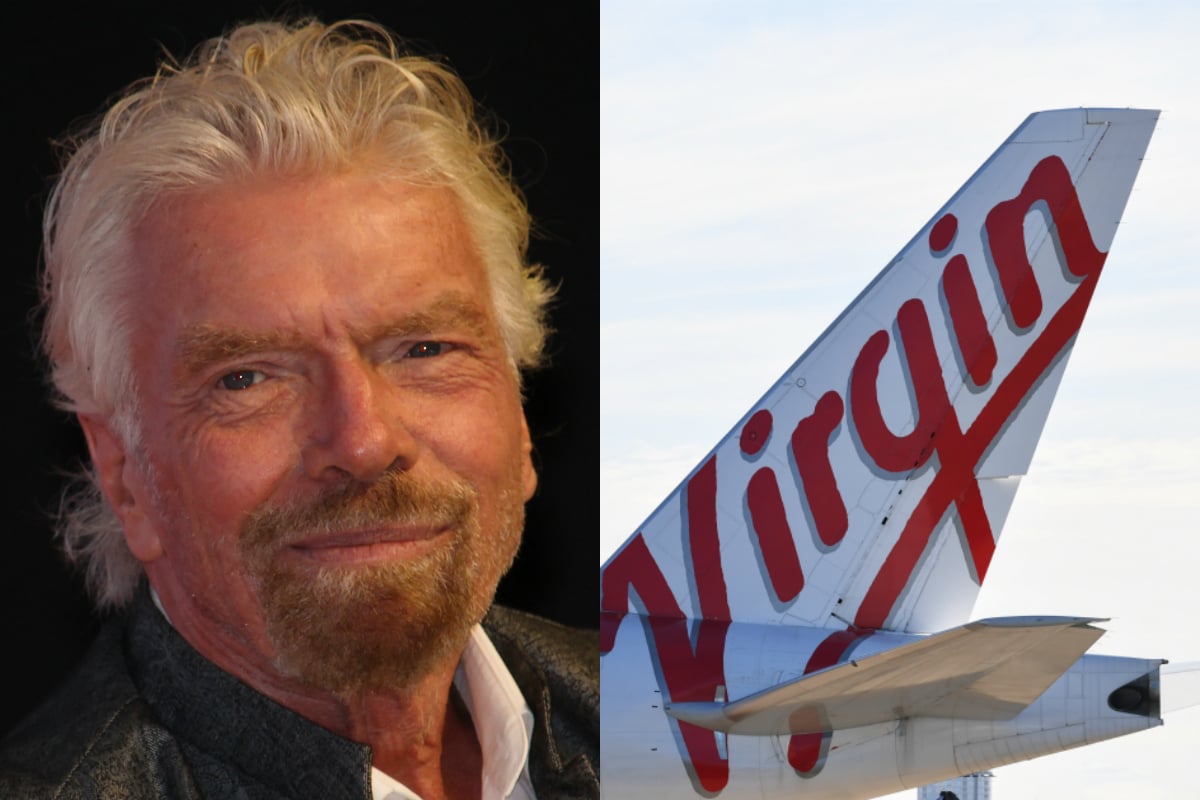 British billionaire and Virgin airline founder Sir Richard Branson has responded to Virgin Australia's voluntary administration with an open letter to the airline's employees.
On Tuesday morning, Virgin Australia confirmed it had entered voluntary administration.
"I am so proud of all of you and everything we achieved together," Branson began. "20 years ago, we wanted to bring much needed competition to Australia's skies, to lower airfares, to give consumers choice, to create thousands of jobs and put a smile on people's faces."
Bill Shorten and Gus Worland discuss the importance of Virgin Australia on the Today show. Post continues below video.
He said he understood today's news would be upsetting, and made a dig at the federal government which has repeatedly refused to loan money to the airline.
"I know how devastating the news today will be to you all. In most countries federal governments have stepped in, in this unprecedented crisis for aviation, to help their airlines. Sadly, that has not happened in Australia."
Branson claimed this was not the end and he was determined to see Virgin Australia back up and running soon.
"We will work with Virgin Australia's administrators and management team, with investors and with government to make this happen and create a stronger business ready to provide even more value to customers, competition to the market, stimulus to the economy, and jobs for our wonderful people," he wrote.
"This is not the end for Virgin Australia, but I believe a new beginning. I promise that we will work day and night to turn this into reality."
"The most challenging time we have ever faced."
On Monday, Brandon shared another open letter to Virgin employees around the world, demanding government support to bail out the struggling airline and warning what a Qantas monopoly would mean for Australian skies.
The letter began "To all the Virgin family", with Branson saying he wanted to ensure staff knew all the facts.
"Over the five decades I have been in business, this is the most challenging time we have ever faced. It is hard to find the words to convey what a devastating impact this pandemic continues to have on so many communities, businesses and people around the world.
"From a business perspective, the damage to many is unprecedented and the length of the disruption remains worryingly unknown."