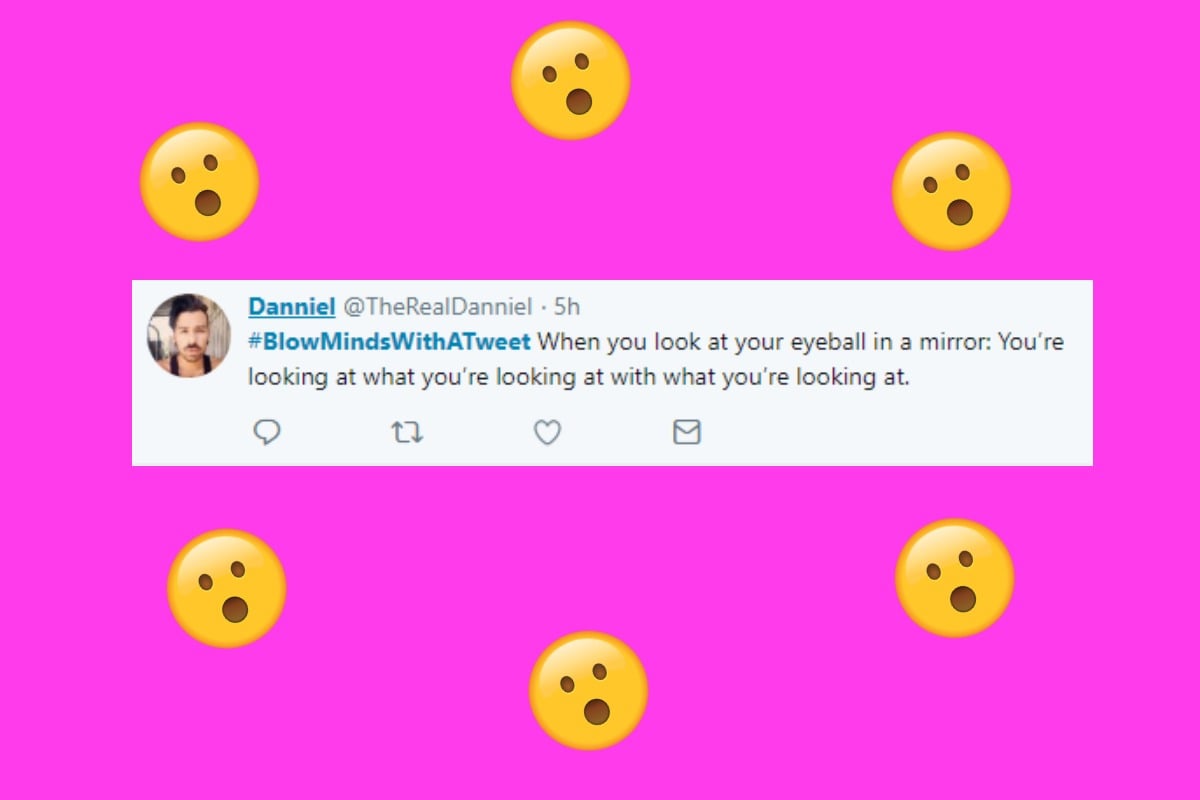 Hello.
Yes.
People are trying to blow other people's minds on Twitter and consider my mind thoroughly… blown.
You see, @HashtagRoundup asked people to blow their followers' minds with one tweet, using the hashtag #BlowMindsWithATweet.
The people… delivered.
Here are some of the best responses:
1.
#BlowMindsWithATweet the word "bed" looks like a bed

— Fluffy (@NotoriousFluffy) November 21, 2018
2.
#BlowMindsWithATweet
If you clean a vacuum cleaner, you make the vacuum cleaner… and you yourself become a vacuum cleaner. pic.twitter.com/vxLYailUC9

— Dave (@DraftieDawson) November 21, 2018