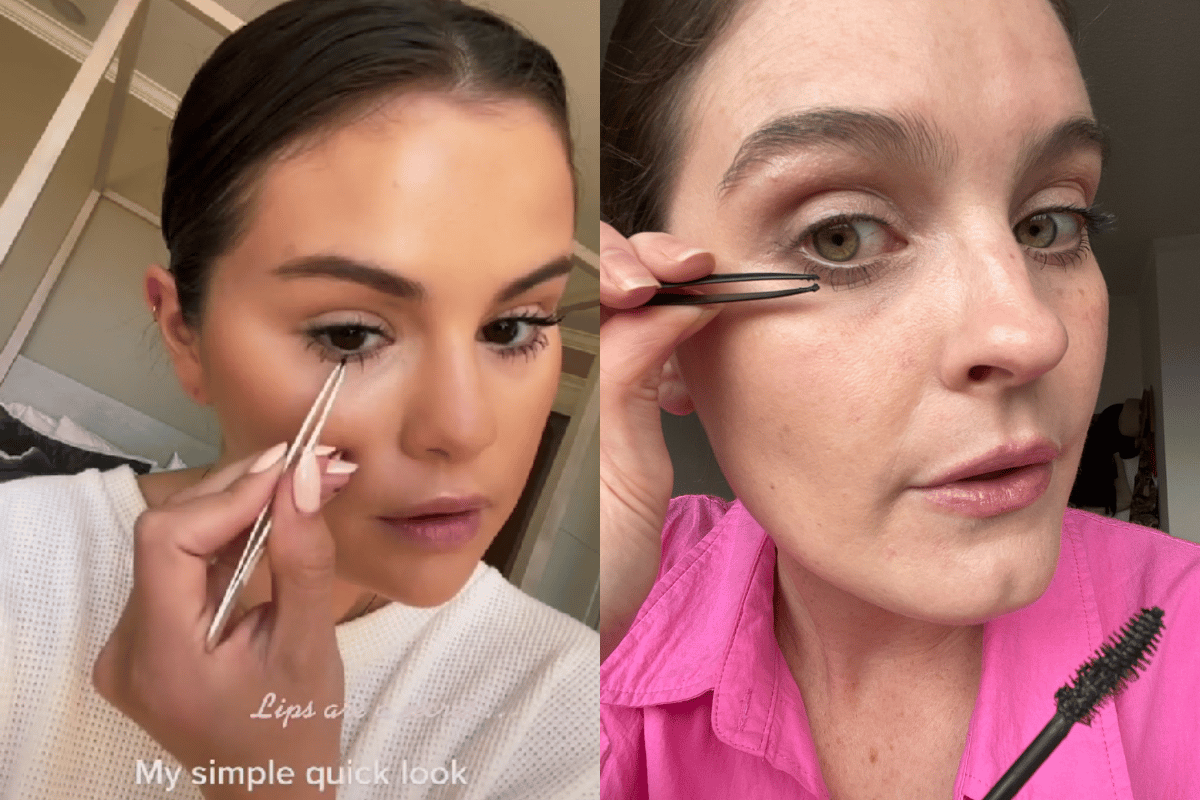 TikTok. It's a funny old place, isn't it? And it's packed full of some very questionable beauty 'hacks'. 
As a beauty editor and co-host of You Beauty news, I try a lot of these viral beauty hacks so that you don't have to (you're welcome, friends). And look, most of them are terrible. And a lot of them are downright dangerous.
But there are a few nuggets of gold in there. And Selena Gomez's viral mascara hack is one of these nuggets. 
Have you seen it?
Watch: I tried the lube makeup trick. And the results kinda surprised me. Post continues below.
The singer and founder of beauty brand Rare Beauty, recently dropped her 'no makeup' makeup routine on TikTok, featuring a nifty little tweezer-mascara application combo.
Check it out below:
Yes, tweezers near your eyes is a terrifying. And yes, I tried it. Silly question.
Below, we look at Selena Gomez's mascara hack, along with two other major beauty trends on TikTok to see if they're really worth the hype.
Let's go.
Mascara tweezer hack.
Just FYI, this viral mascara hack was already doing the rounds on TikTok, but since Selena Gomez posted it on her tutorial, it has gone OFF. The hashtag #selenagomezmascarahack has already racked up 33.2k views, with tons of users recreating the trick.
In fact, our very own Leigh Campbell actually tried the viral mascara and tweezer hack on the You Beauty podcast and for the love of god, it made me so 👏 damn 👏 uncomfy 👏. I was 100 per cent sure she was about to pluck her lashes out. 
But, you guys. Hear me out - because the results speak for themselves.
Have a peek below: