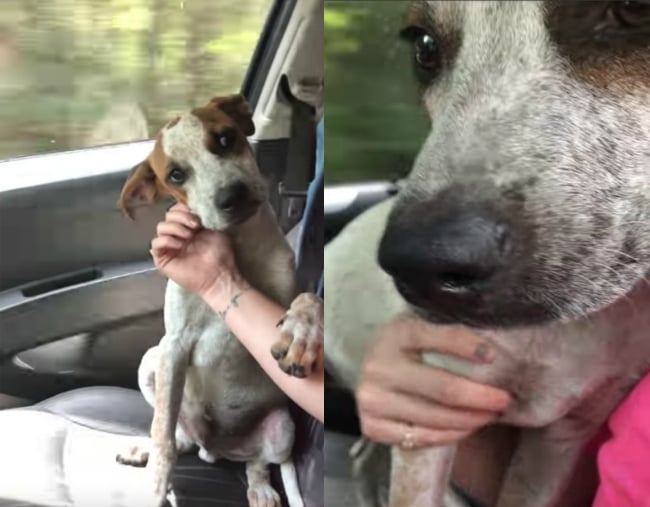 As if we needed more proof that dogs are angels.
When this dog was rescued, he showed his gratitude in the most adorable way.
In a viral video posted to YouTube, the dog is shown constantly reaching out for his rescuer with his paw during a car ride.
As the video goes on, the pooch fully embraces their new relationship, hopping over to the woman's side of the car with a very happy and grateful tail wag.
ViralHog reports the woman saw the dog, along with several others, abandoned with no food, water or shelter and knew she had to do something.
"It broke my heart that he'd been neglected and was dying and wasn't mad at me but grateful," she said. "I started to cry and again, his focus shifted from himself to now my needs. I couldn't believe so much love came from an animal that literally just came from a situation like he was in."
Our hearts.