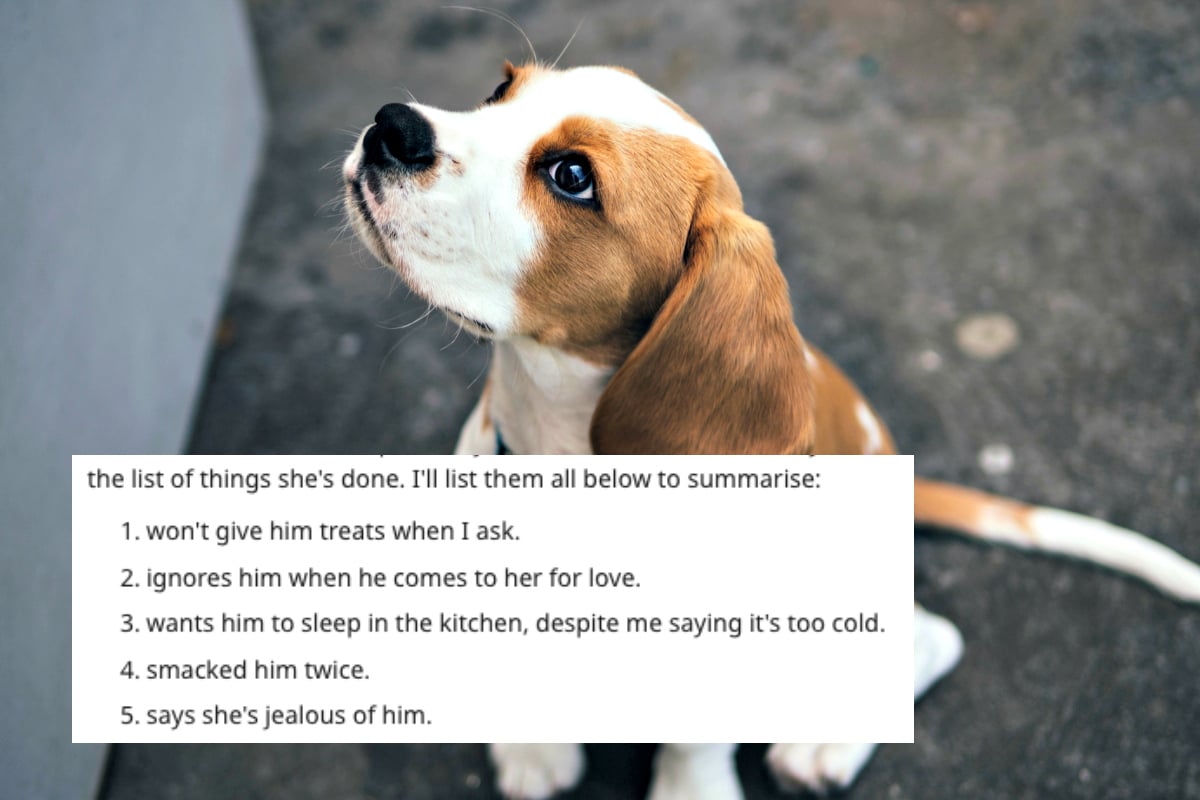 In life, few things are certain.
Birth. Taxes. Death. And puppies.
Puppies and doggos are among the purest (and cutest) beings on this planet. They're loyal and friendly, and should always be treated with kindness, no exceptions.
Unfortunately, not everyone got that memo, which is why a young man who goes by the username dogsarerealllycool posted to Reddit asking for advice about his own puppy/human dilemma.
The 21-year-old confided in the AmItheAsshole subreddit thread (a thread where people air their grievances and ask if they're being unreasonable) about how his new girlfriend is treating his three-month-old Saint Bernard puppy Moose.
Moose.
"Moose [and I] have a super close relationship. He is my best friend, and I've lived on my own with him since I got him. He's really well behaved, rarely barks, doesn't beg for food, goes to the bathroom when he's told to and lets me bathe him regularly. He's a really good boy," dogsarerealllycool began.
Side note – here's an awesome video about things dogs never say because, dogs. Post continues after video.
"I've been with my girlfriend, let's call her Julia, for four months… I love spending time with her. Moose, not so much. The problems started as soon as Julia started sleeping over. On the first night, Moose got into his bed [in my room] when we did, and Julia shouted at him to get out of the room.
"Now, she started being nasty to Moose in other ways. She wants him off the sofas, which I don't agree with, especially as she doesn't live here. She has told me she's jealous of the affection I give Moose, but I feel I'm affectionate with her too. She doesn't give Moose treats ever when I ask her to, saying she doesn't want him to get bigger, and she's actually smacked him twice for bad behaviour, which I am firmly against. I've never had to smack Moose the whole time I've had him and I feel it's not her place to just do that."