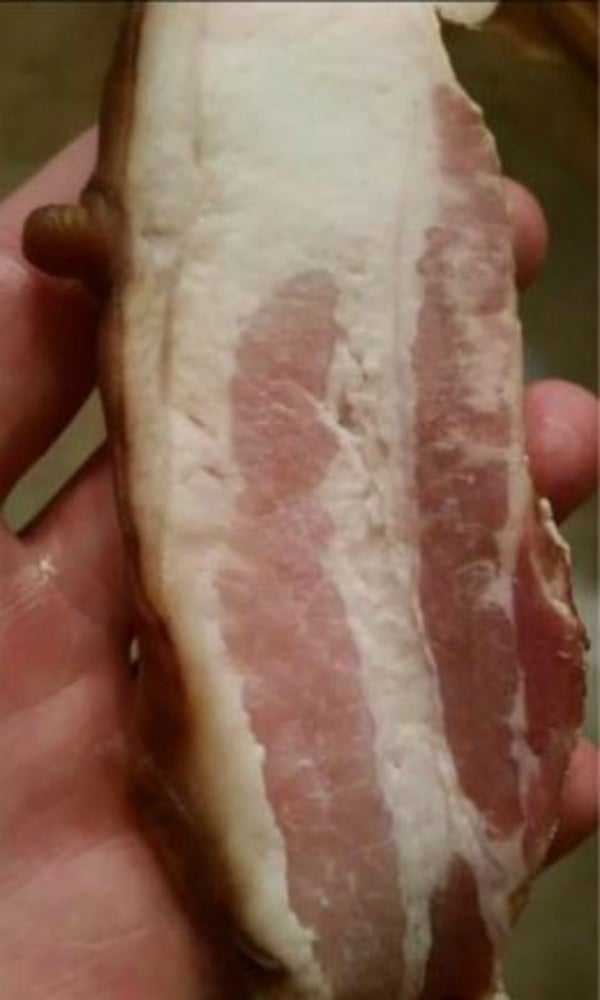 Sometimes you see an image that just can't be unseen.
A photo of a piece of bacon, recently shared on Reddit, is one such image.
It's been described as "horrifying" and "disturbing" and one user has gone as far as to say: "here's to never eating bacon again."
So what is it about this photo of bacon that has people losing their appetite?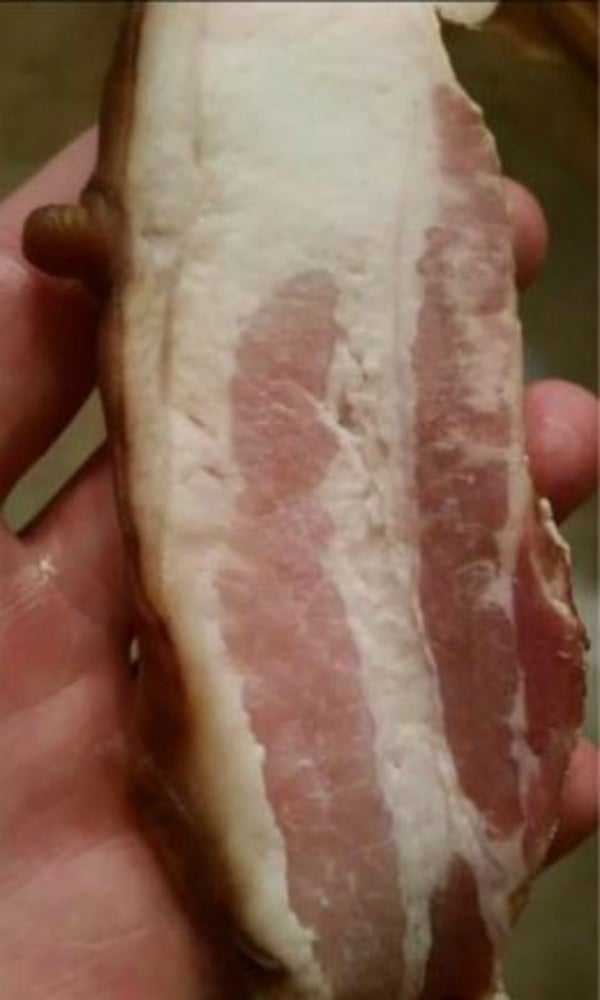 Image via Imgur.
If you have a sneaky look to the far left of the image, you'll see it.