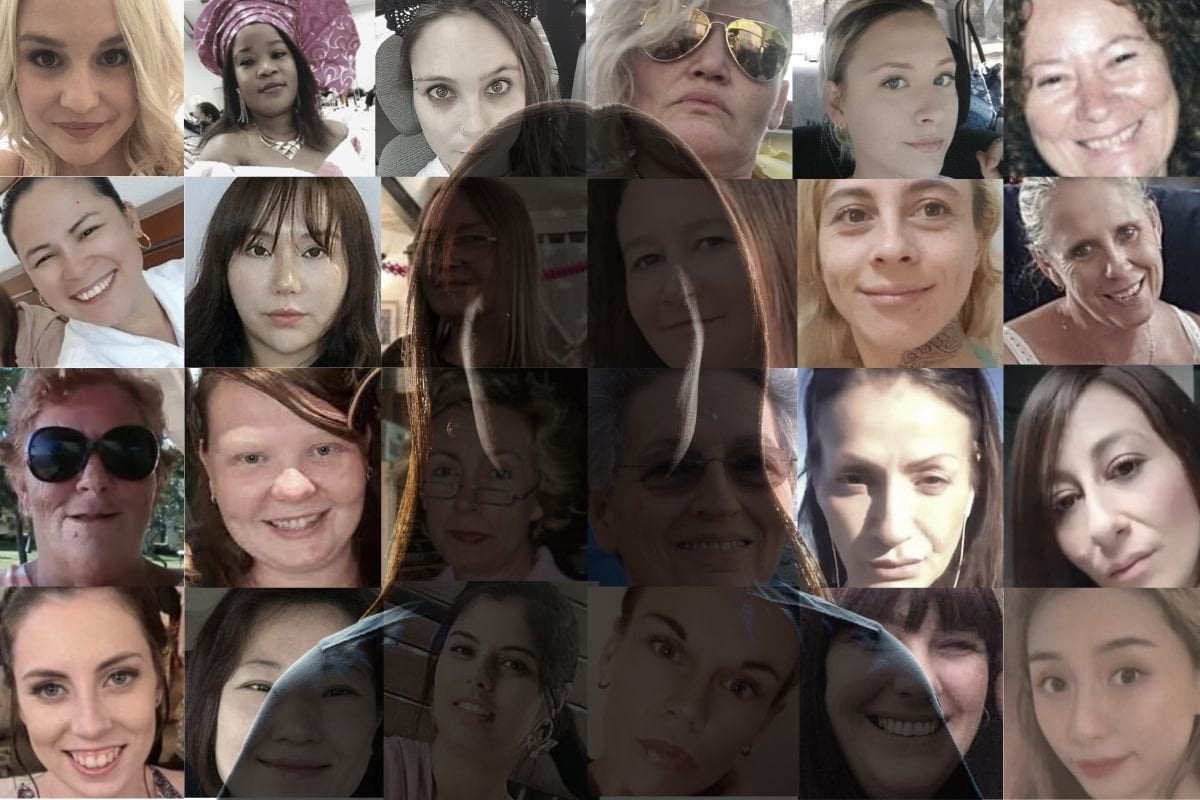 WARNING: This post deal with domestic violence, suicide and murder and could be triggering for some readers.
On November 17 we lost another woman. 
We are yet to learn her name. She was 42 years old and sustained significant head injuries before allegedly being set on fire at a home in the NSW Riverina region. Her brother was charged with murder.
It's an atrocious violent story that you probably didn't see in the headlines. 
Because unfortunately a woman dying at the hands of another in Australia is not isolated. In this country it's devastatingly common. 
Watch: Women and violence; the hidden numbers. Post continues after video.
According to Destroy The Joint's grim tally 'Counting Dead Women', we've already lost 39 in 2021, and it's inevitable we'll lose more. We lost 57 women in 2020, and 63 in 2019. 
We're still losing on average one woman a week to a current or former partner, and those statistics don't even shed light on the realities of domestic abuse and the sexual, emotional and financial manipulation that sits alongside the physical violence.
Every year at Mamamia we write the same story, calling for more to be done. Every year we watch as the hopes, dreams and futures of daughters, mothers, aunties, sisters and grandmothers are cut short.
In October we lost two pregnant mothers. Janet Dweh died in her Perth bedroom weeks away from delivering her fourth child. The 36-year-old had been settling into maternity leave when her boyfriend allegedly took her life. 
Michelle Darragh had recently left her relationship, and was staying with her parents. When she returned to her Melbourne home to pick up some belongings she was allegedly killed by her ex and father to her two, soon to be three, children. 
Both were murdered by people they knew within the space of a week. RIP Janet and Michelle. Do better, Australia.https://t.co/l1lxHhIcS4

— Gemma Bath (@gembath) October 12, 2021