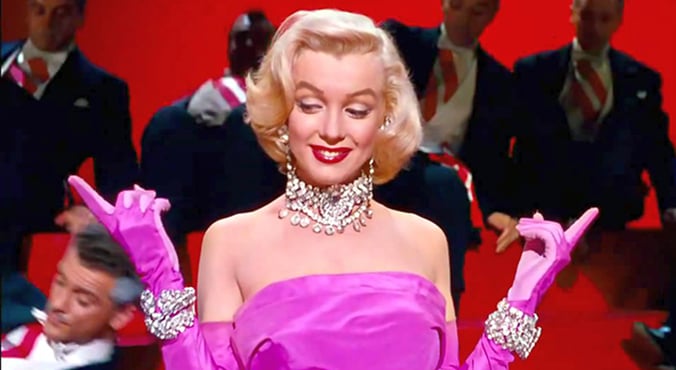 Marilyn Monroe in "Gentlemen Prefer Blondes".
If you want to pull off a perfect, vintage lipstick shade, why not wear a lipstick that was actually created in that era? In your local chemist or department store is a secret treasure trove of lipsticks that have stood the test of time and are still making pouts pretty today.
Here's a glimpse of my favourite vintage lipstick shades. (Post continues after video.)
I first became fascinated with the idea of vintage lipstick shades when I read that Sylvia Plath, who wrote one of my favourite books, The Bell Jar, wore the Cherries in the Snow shade of Revlon's Super Lustrous Lipstick ($21.95). So, I went ahead and bought this classic shade, which had made its debut in 1953.