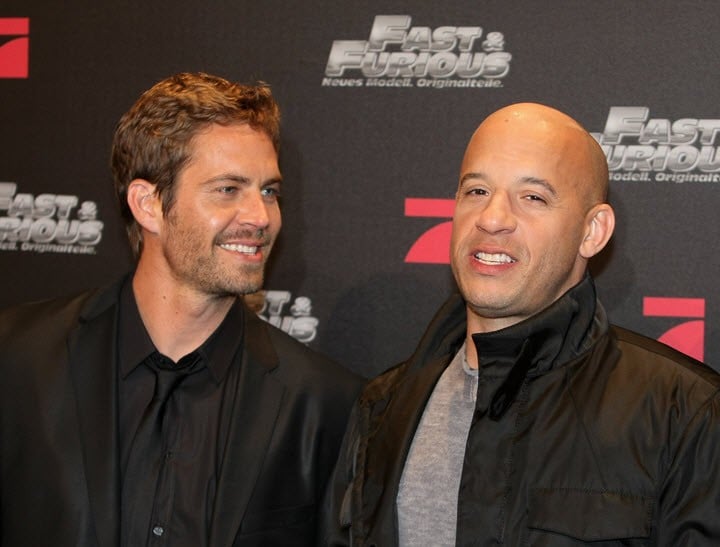 He said he could feel Walker's presence in the delivery room.
An emotional tribute from Paul Walker's The Fast and the Furious co-star Vin Diesel shows that the actor is far from forgotten.
Walker died in November 2013 after the car his friend was driving collided with a tree.
Diesel, who has referred to Walker as his "brother" and "best friend" in interviews, had a baby girl earlier this month with his partner, Paloma Jimenez, and has just revealed his daughter's name.
In an interview with American news anchor Natalie Morales, Diesel told her he felt Walker's presence in the delivery room with him and decided to name his daughter after the late actor.