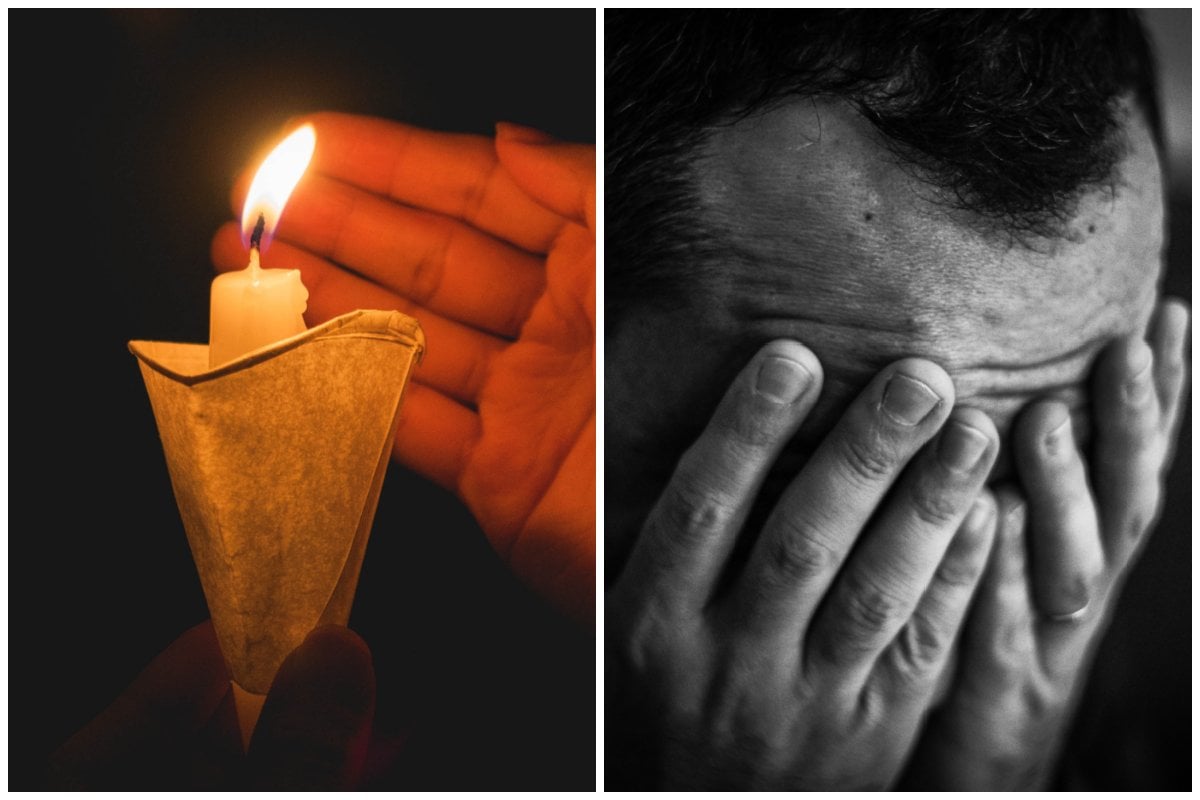 A vigil is being held in every Australian capital city on Thursday, in an effort to process the collective grief of men.
Since February of this year, allegations of rape, sexual misconduct and sexual harassment have emerged from Parliament House in Canberra. 
Thousands of people - men and women - joined rallies around Australia to protest against sexism and gendered violence in March, delivering a petition to Parliament demanding action. 
Brittany Higgins' speech at Canberra's March 4 Justice rally, that didn't mention men's feelings even once. Post continues below. 
But what those rallies invariably failed to consider, were the feelings of men.
"I just felt like it was a personal attack," Julian told Mamamia. "I mean not a literal personal attack, like a woman who is raped or sexually assaulted. I mean like a figurative attack, where I feel emotionally uncomfortable for a moment because other people's pain is inconvenient. Which is much worse."