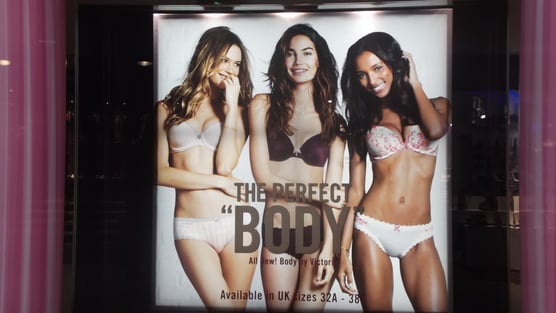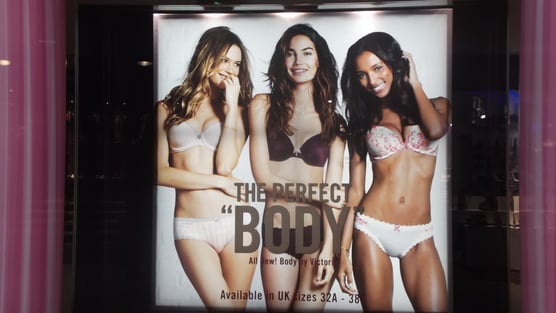 UPDATE:
Victoria's Secret has responded to criticisms of its controversial ad that depicts 'The Perfect Body' – by altering in the original ad.
After a strong backlash on social media from outraged shoppers and media outlets, along with various petitions calling for action by the brand, Victoria's Secret has responded by altering their original advertisement so the slogan now says: 'A body for every body'.
The new campaign images have replaced the original ads on their website, but the original posters are still up in stores around the world, according to Buzzfeed.
The lingerie brand are yet to apologise for the original campaign.
The altered advertisement from Victoria's Secret. 
Mamamia previously reported:
So subtle.
Images of women in advertising tell us every day what the "perfect body" looks like – and all too often, that means thin, tall, big-breasted, free of body hair, unblemished and white.