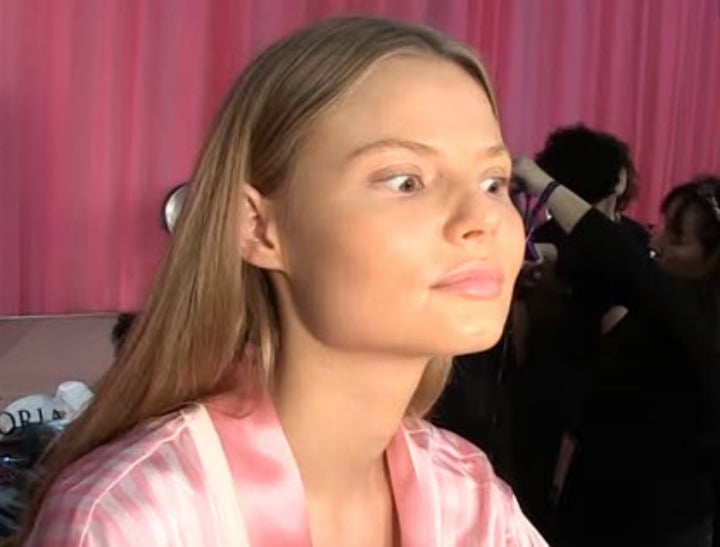 "This is stupid. Ask more smart questions."
Yesterday was the most important day in the calendar year of the world's most iconic lingerie brand and teenage boys alike… the annual Victoria's Secret Fashion Show.
Yep, the time of year when the hottest bodies in the world strut the runway in front of fawning front-row male celebrities.
Naturally, there's an assumption the models adhere extra strictly to their diet and exercise regimes before appearing in their underwear before the entire universe.
So a TMZ reporter decided to find out what the models couldn't wait to eat after the show.
In a video called 'Backstage with models who crave fatty foods', some of the ladies admitted they were looking forward to ice cream or pizza.