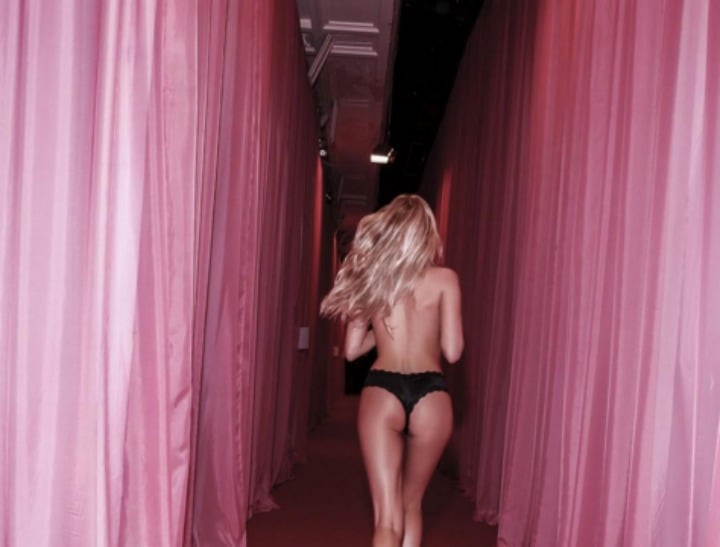 As the Victoria's Secret Fashion Show gets underway today, you might be wondering: how is it humanly possible to look like that?
The show was opened by Behati Prinsloo clad in… well, I don't know what you'd call it exactly. She was followed by Alessandra Ambrosio wearing all-white lingerie.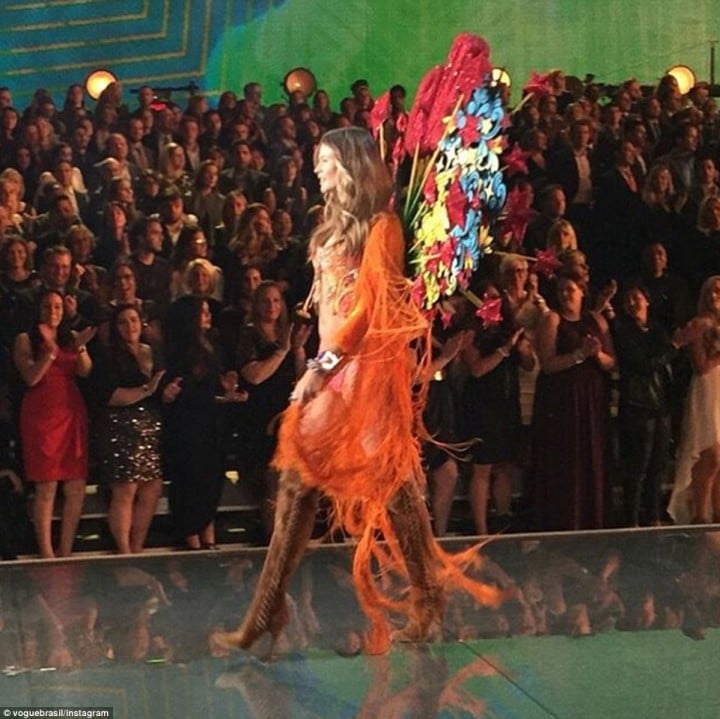 Every step these women take is one closer to being able to consume solids again. In 2012, model Adriana Lima revealed that she'd been on a liquid-only diet for more than a week pre-show to slim down.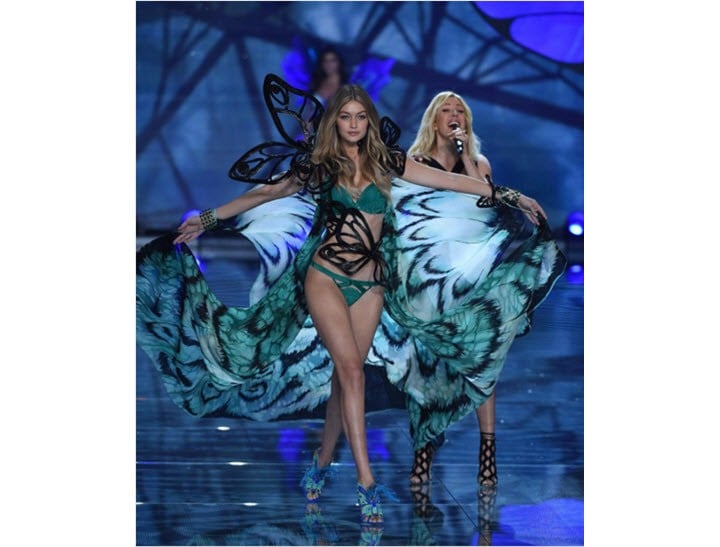 Despite their puny proportions and motionless thigh-flesh, Victoria's Secret models aren't all fortunate DNA and g-strings.
In the lead-up to the annual show, in which models strut joyously down a runway in skin-tight, sparkly underwear that, let's face it, probably causes thrush, the Victoria's Secret "angels" are working out like Cathy Freeman circa August 2000.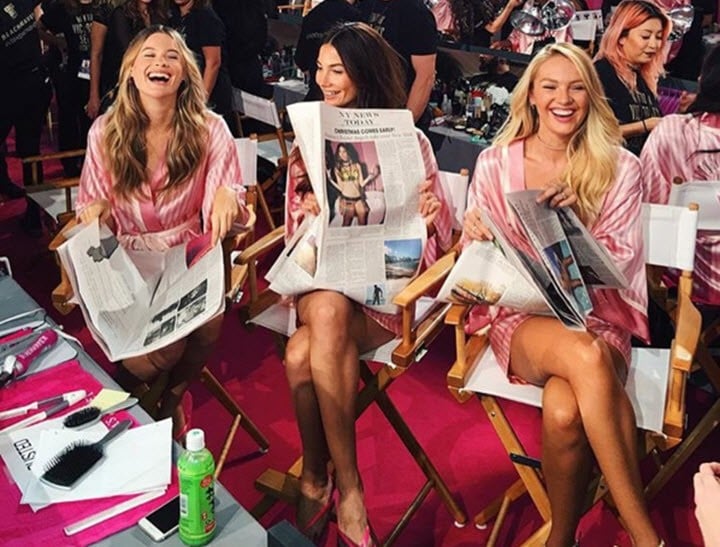 They are boxing; they are doing something called aerial aerobics; they are working out with trainers who use words that are meaningless to me, like plyometrics and Tabata.
Watch the Victoria Secret models working out… Post continues after video.
These models are so toned they make Ronda Rousey look like she's been slacking off.
Lily Aldridge, 29, has had the honour of wearing the Victoria's Secret Fantasy Bra bestowed upon her this year.
It's made of diamonds, sapphires and other precious gems and it's worth US$2 million. Of course, no one will be looking at it for the semi-naked woman inside it, but it's a nice gesture.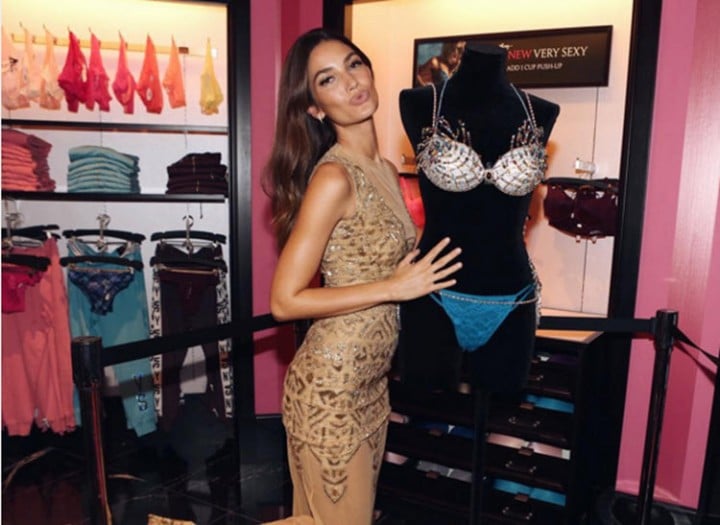 Victoria's Secret requires its models to be at least 5'9″ tall and have 24″ waists, according to the Daily Mail.
"It's like being an Olympian – they have to be in peak condition," creative director Sophie Neophitou said last year.
On the runway, it's more thigh chasm than thigh gap. Protruding collarbones and sinewy, hard-earned muscle abounds.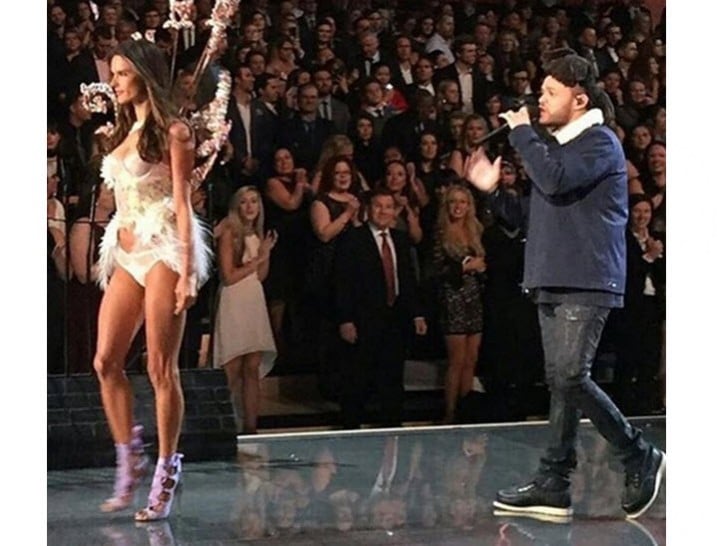 Former Victoria's Secret girl Doutzen Kroes says that the models work extra hard before the live show.
"For the show, there is no retouching. We can't escape from the truth. There are millions of people watching — and even people watching live — so it's really important to work out a lot, which I do, and I definitely change my diet," she told the Telegraph in 2013.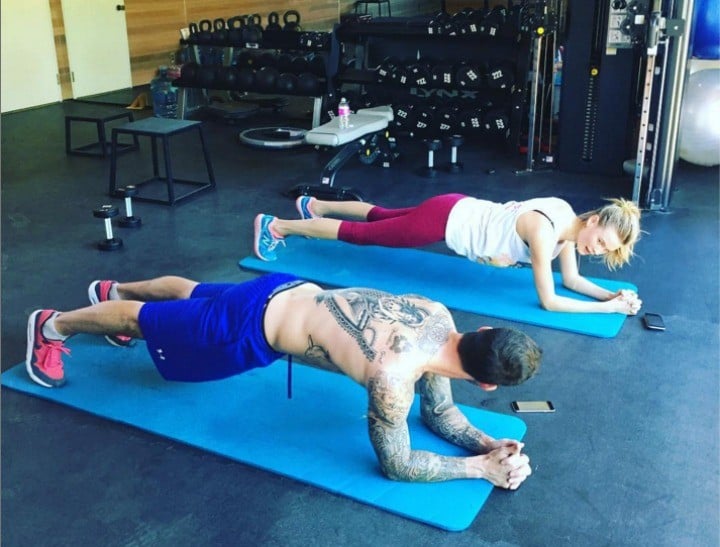 Last year, model Lindsay Ellingson told Business Insider that after the Victoria's Secret Fashion Show, the models have a pizza party.
"It's fun. We all get out of our party dresses, we get jeans on, t-shirts, and just dance and have pizza and just have the best time ever, because we all work so hard to get in the best shape of our lives."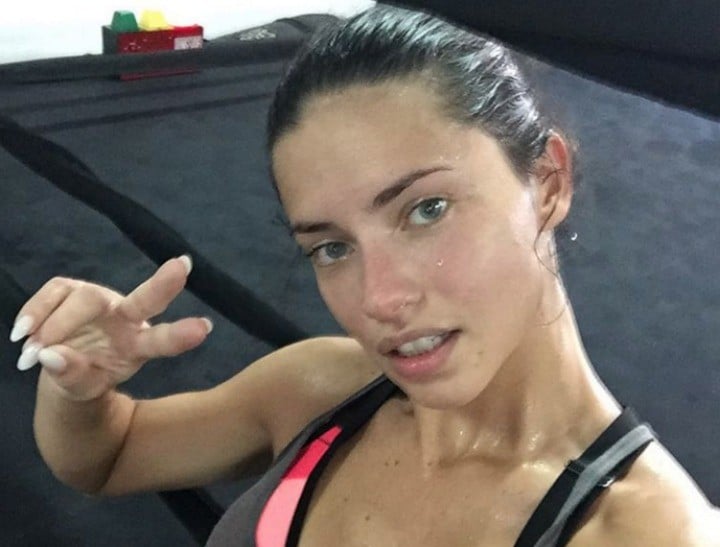 Can't you just imagine them all, fighting each other for the last slice of pepperoni, smears of tomato sauce on their faces?
Now that's hot.