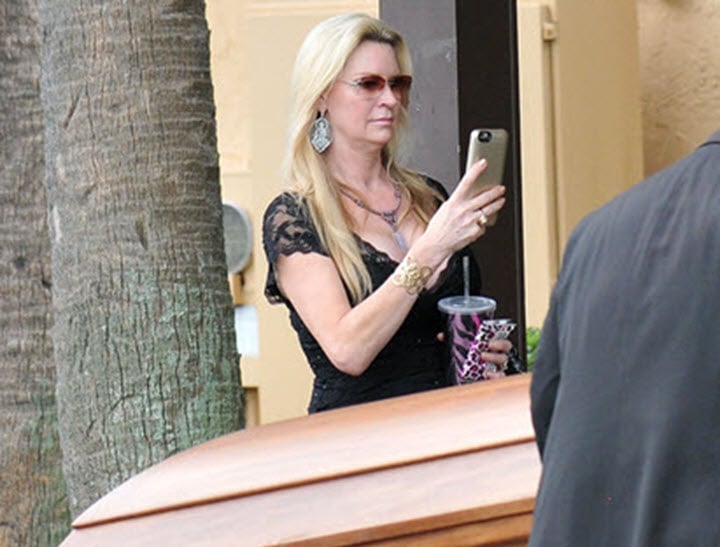 Jackie Siegel, matriarch of the 'Queen of Versailles' family has responded to the public's reaction towards her behaviour at her 18-year-old daughter Victoria's funeral last week.
You'll recall that Siegel was seen last week taking photos or filming her daughter's casket on her smart phone and smiling and posing for pictures. She's the same mum who famously said that she had never changed any of her eight children's nappies and she would often go for days without seeing them, despite living in the same enormous house.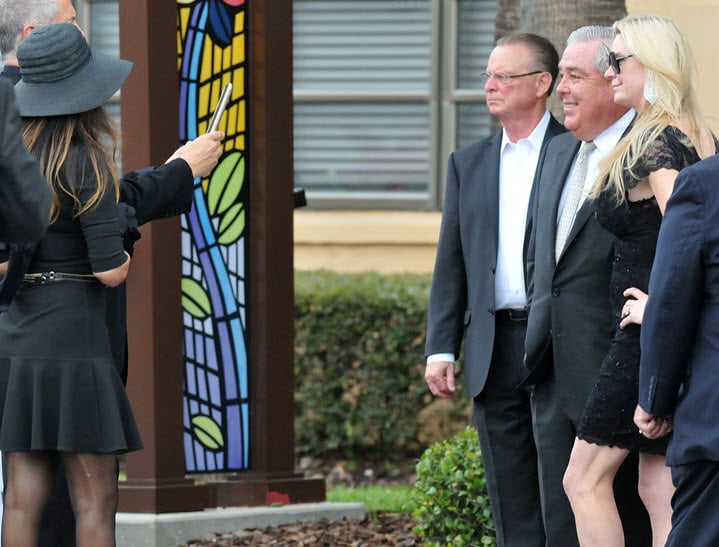 The family's lawyer and official spokesman, Michael Marder, has issued a statement on Jackie's Facebook page. He says the images are not indicative of Siegel's reaction to the loss of her daughter from a suspected drug overdose.
"People deal with grief differently," Marder said in a post on Siegel's official Facebook page.
"Mrs. Siegel is grieving as we all are. I have been with the family starting from the very first moment they learned of Victoria's death and I can tell you that she has cried … a lot … and has been on an emotional roller coaster. There is no authoritative manual that tells us how to grieve. The entire family has been sleeping together in the large family room of the house since this horrible tragedy happened. They are talking together, crying together, and caring for and loving each other. The family has been through a terrible tragedy and has been hurt enough, and the way Mrs. Siegel is being portrayed by some in the media is just adding additional pain, not only to her, but to the entire family."
Marder also added that the negative public and media attention heaped on the family since the funeral is only contributing "additional pain" to the Siegel family.
Previously Mamamia reported…
Clad in a low-cut, lacy dress, clutching an enormous iced drink, smiling, posing for pictures and snapping photos of the casket on a mobile phone: it's not how we expect people to behave at a funeral.
This is the woman whose 18-year-old daughter is in that coffin.
Of course, there are many ways to mourn, and everyone deals with their grief differently.