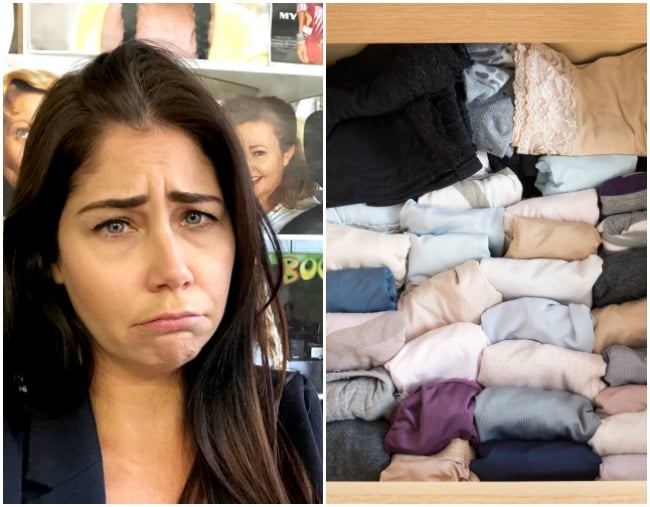 I need to talk to you guys about my knickers.
Actually, I'm not sure if they qualify as knickers, technically, because my underwear of choice is a g-string.
Scrap that… a "v-string", according to the brand that used to make my favourite (very) smalls.
You see, I've worn the same style of undies for the past 15 years. 20, maybe.
It's a very tiny g-string from Victoria Secret, and the particular style I love has been discontinued.
It looked like a g-string, only smaller, and, very importantly, the thin strips of elastic that qualified as the 'sides' of the undies attached to a small metal ring at the top of the butt crack (sorry) which made the one-size-fits-most style so appealing.
Why? Because that little metal ring meant that I could wear the elastic low on the hips, or high on the waist, depending on the important needs of my outfit, and I didn't ever feel like I was giving myself an atomic wedgie.  In fact, they were so damn comfortable it felt like wearing nothing at all.
There was never a panty line, no matter how curvy my hips got when my weight fluctuated. Because the last thing I need is my knickers shaming me and giving me a muffin top before I've even put my jeans on.
I first feared that the style had been discontinued a few years back when travelling to the States. When I asked a sales assistant to point me in the direction of my beloved bum floss she showed me a style that had a sewn 't-bar' at the back. "No no," I told her, explaining that while this might seem like a small change, it's actually a fatal design flaw.