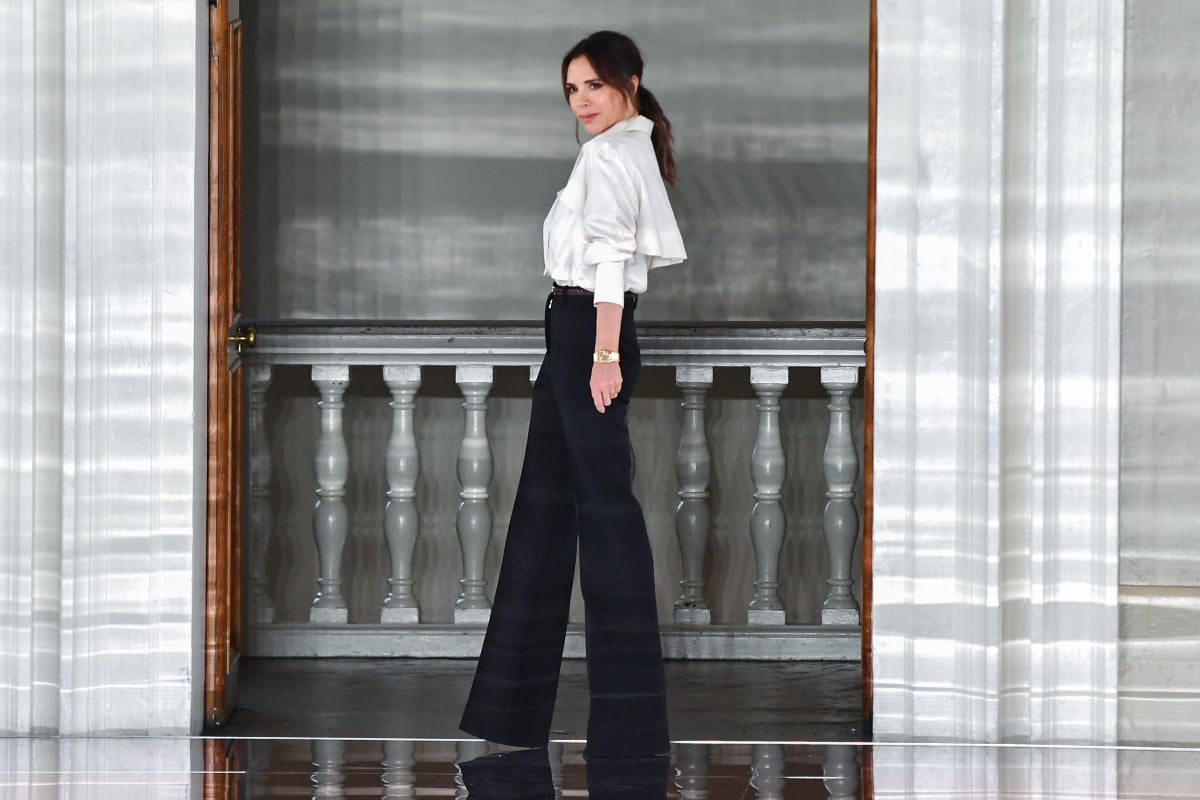 Victoria Beckham's dresses have been worn by Meghan Markle, Lady Gaga and Kim Kardashian. Her clothes and accessories are sold in more than 400 stores around the world. Sales totalled £35 million (AU$68 million) in 2018.
But this week, with Beckham taking advantage of a UK government scheme to help businesses affected by the coronavirus, she's come under attack from Piers Morgan for running a "failing fashion business" that's been bailed out by her "fabulously rich husband" David Beckham.
"This furlough scheme was not for prima donna multimillionaires like you two running a failed vanity business that makes no money," Morgan raged on Good Morning Britain.
Side note: Here's what the horoscopes are like in isolation. Post continues below.
So what's the truth? Has the former Spice Girl made a success of her fashion career, or is it just a "failed vanity business"?
Beckham launched her label, Victoria Beckham, back in 2008, four years after her solo singing career fizzled out. She'd spent those years dabbling in fashion, walking the runway for Roberto Cavalli and designing jeans for Rock & Republic.
"I always wanted to be a fashion designer," she said at the launch of her label. "Then along came the Spice Girls, which opened a lot of doors for me. And, let's be honest, closed a lot. But those days are over. I was never going to be the world's best singer, but I hope I can be a good designer."
Beckham's first ready-to-wear collection consisted of just 10 dresses. In her words, they were "classy" – figure-hugging, but with below-the-knee hemlines. They would retail for between £650 (AU$1,275) and £1,900 (AU$3,730). Beckham presented her collection to a small group of journalists at the Waldorf Hotel during New York Fashion Week. Reviews were surprisingly positive.
"In fact – and I can't quite believe I'm writing this – it was a very impressive, accomplished collection, with not a single dud," the fashion editor of The Times, Lisa Armstrong, wrote.
Beckham had no training as a designer, but surrounded herself with people who knew what they were doing. From the beginning, she was very involved in the design process.
"I can draw, but badly," she told the New York Times. "I think that's okay. No one's expecting me to do it the normal way. And that's a good thing. But I do sometimes take all my clothes off and drape on myself."
The business grew. In 2011, Beckham launched a new line, Victoria, with more colourful, flirty dresses, selling at significantly cheaper – but still not cheap – prices.