Victoria Beckham has changed pretty much everything about herself since she married David, so she was never going to stick to just one engagement ring…
If you've got a profile as high as Victoria Beckham, it seems you need the engagement rings to match.
She was a popstar and he was famous footballer when they got engaged back in January 1998. But since David Beckham got down on one knee to offer Victoria a ring, she's has been building herself quite a collection. Now, with a grand total of 7 engagement rings, Victoria quite literally has a ring for every day of the week.
Not only do diamonds appear to be amongst some of Victoria's best friends, there's an emerald and sapphire thrown in too for good measure. While some of her rings are so enormous we're surprised they don't make her topple over, it appears it doesn't leave her any finger space for an actual wedding ring!
Here is the ring David originally proposed to Victoria, a three-carat marquise-cut diamond engagement ring on a yellow gold band: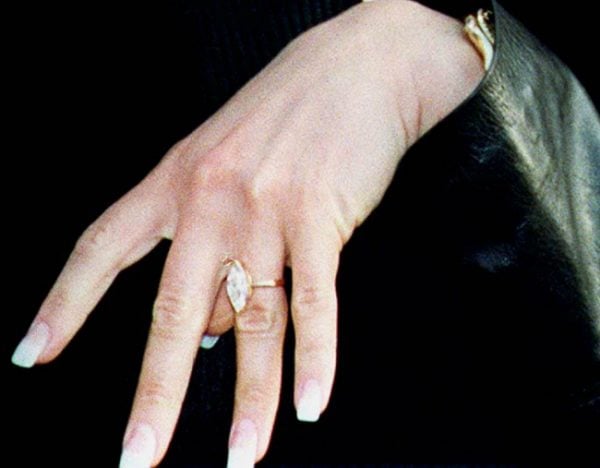 Victoria's first engagement ring is very modest when compared to this rock she sported recently at the 2014 Met Ball - a huge heart-shaped stone ring with a diamond-encrusted band:
Scroll through to our gallery to Victoria's full ring rotation:
Listen: On the latest episode of Mamamia Out Loud, Holly, Mia and Jessie discuss helpful things to do for people in hospital, how to avoid awkward Christmas conversations and the death of glitter...