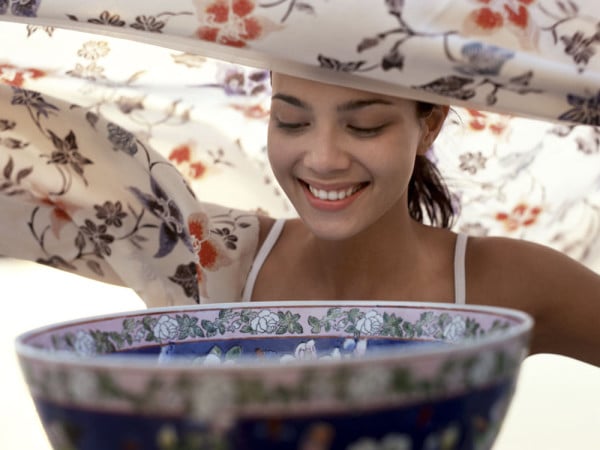 Prepare yourselves because the experts are at it again.
David and Victoria Beckham have been warned that their daughter four-year-old Harper may develop a speech impediment for, gasp, letting her use a dummy.
The Daily Mail reports that parenting expert Clare Byam-Cook, a former midwife, said, "I can't believe she is still using a dummy. If she has a dummy in their mouth at this age, at four, it really can damage her teeth and it is very likely to hinder speech development."
Byam-Cook went on to add that a dummy at this age would make Harper much less likely to speak and that dentists would agree that four is much too old to still be using a dummy. Byam-Cook believes that babies should not need the comfort of a dummy for longer than three months.
She went on to suggest that the Beckhams allowing Harper to continue using the dummy could be a result of 'last child syndrome'. "Because she is the youngest David and Victoria could be clinging on to her being a baby," Byam-Cook suggested.
Previously, The Motherish writer Shauna Anderson wrote a defence of Victoria Beckham for this very same issue. You can read her article here...

I never thought I would defend Victoria Beckham.
To me she's still Posh Spice with the catsuits and the pony-tail.
I was always slightly envious of her sophistication.
It was the fact that I was forced to be Baby Spice at those early 1990's dress up parties. You know, the short, cute one with bunches while my more elongated, elegant friends got to be Posh.
Over the years my envy turned a little bit bitter, so I was always happy to scoff at her in a slightly disengaged manner.
But on this issue, I am firmly in the camp of Vicky.
You think the person judging your parenting style is a stranger. But it is someone much much closer.
I mean which Wannabe is slagging off this Mama. It's Too Much. I say Stop.
Spice Girl jokes aside the issue at hand is the fact that the Beckham's three-year-old daughter has been photographed by the paparazzi with (shock, horror, faux outrage) a dummy.
She was being carried by her mum leaving a shop in LA sucking on a pink dummy.
Cue the outrage.
Cue the headlines.
Line up the experts.