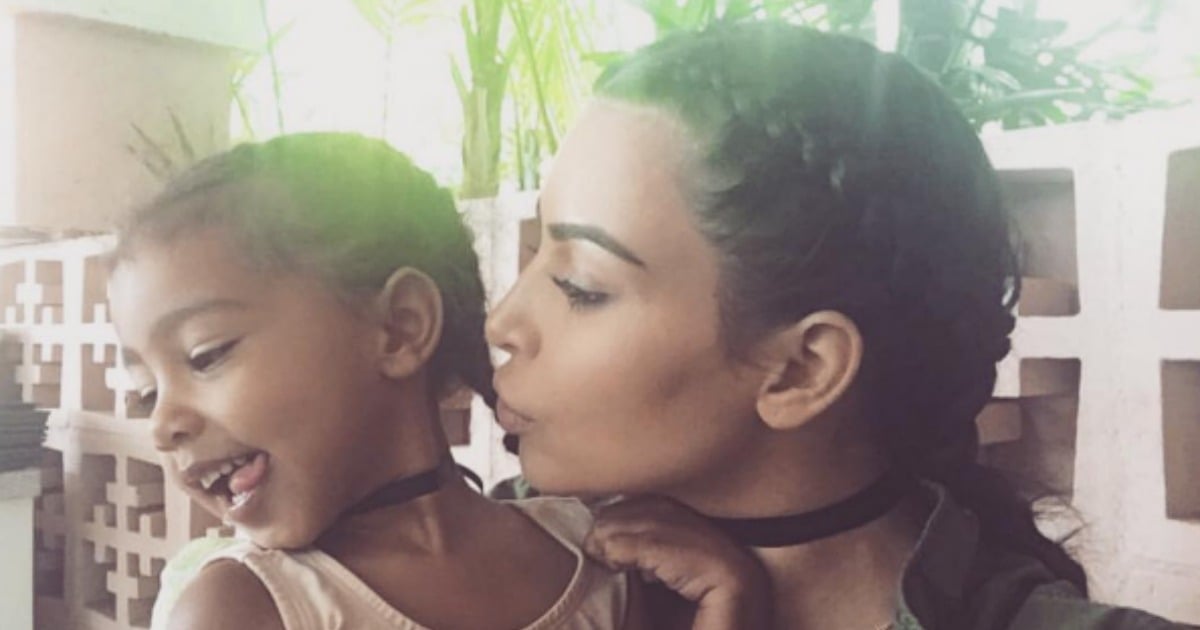 When you become the victim of a violent crime, life is never the same. That's all I can think about every time I read about the appalling crime committed against Kim Kardashian.
Almost twenty years ago I was also the victim of a violent robbery, one that was much different to the one Kim Kardashian was subjected to, but one that has had a lasting impact on me and probably will for the rest of my life.
Kim Kardashian and Angelina Jolie recently appeared in a shocking anti-domestic violence campaign. Article continues after this video.
In the 1990s, my parents owned a corner store in a dodgy part of Sydney's west. Coming from a quiet suburban area, we weren't quite prepared for what the experience of running such a business in such an area would be like.
We ran that store for 13 years. During that time, we were robbed 23 times.
I was only present at one of those robberies, probably the worst one that occurred. I was 19 at the time.
It was the morning after my oldest sister's hen's party and I was standing behind the counter talking to my mum about the night. I was slightly hung over. My little brother – aged just 11 at the time – was playing in the aisles of the store. It was just after lunch. My dad was in the back room having a nap, after waking early to take the bread and milk deliveries.
We had been robbed several times by that stage, but only my dad and mum had been subjected to armed hold-ups. They'd since installed a security camera, panic button and had bolted the cash register to the counter top.
A clean-cut young man walked in as we were talking and calmly, without so much as a glance in our direction, tried to lift the cash register from the counter top. It only took him a second to realise it was bolted down before he started to violently pull at it, causing the entire counter to collapse.
My mind and entire body went into instant shock as I tried to comprehend what was happening. My parents' instruction to press the panic button flew out of my brain as I watched my mum instantly call out "No you don't!" and start wrestling with the man. He grabbed at the cash register from one end and mum pulled it from the other.
From the corner of my horrified mind, I saw a dishevelled woman walk in holding a large knife, her eyes fixed on my mother.