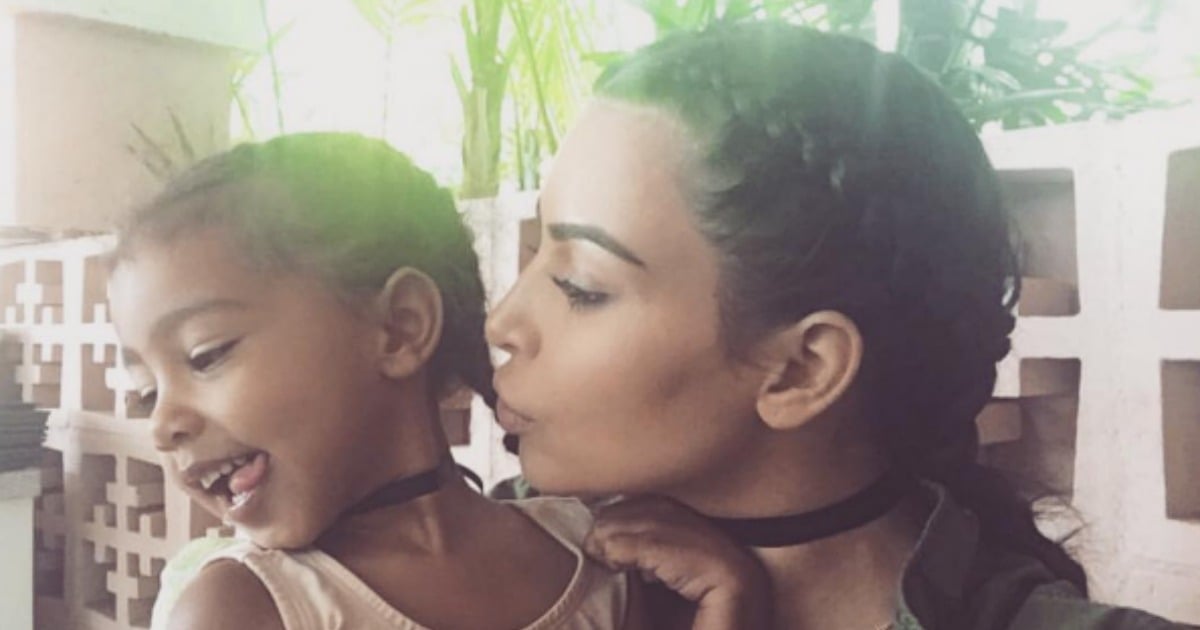 When you become the victim of a violent crime, life is never the same. That's all I can think about every time I read about the appalling crime committed against Kim Kardashian.
Almost twenty years ago I was also the victim of a violent robbery, one that was much different to the one Kim Kardashian was subjected to, but one that has had a lasting impact on me and probably will for the rest of my life.
Kim Kardashian and Angelina Jolie recently appeared in a shocking anti-domestic violence campaign. Article continues after this video.
In the 1990s, my parents owned a corner store in a dodgy part of Sydney's west. Coming from a quiet suburban area, we weren't quite prepared for what the experience of running such a business in such an area would be like.
We ran that store for 13 years. During that time, we were robbed 23 times.
I was only present at one of those robberies, probably the worst one that occurred. I was 19 at the time.
It was the morning after my oldest sister's hen's party and I was standing behind the counter talking to my mum about the night. I was slightly hung over. My little brother – aged just 11 at the time – was playing in the aisles of the store. It was just after lunch. My dad was in the back room having a nap, after waking early to take the bread and milk deliveries.
We had been robbed several times by that stage, but only my dad and mum had been subjected to armed hold-ups. They'd since installed a security camera, panic button and had bolted the cash register to the counter top.
A clean-cut young man walked in as we were talking and calmly, without so much as a glance in our direction, tried to lift the cash register from the counter top. It only took him a second to realise it was bolted down before he started to violently pull at it, causing the entire counter to collapse.
My mind and entire body went into instant shock as I tried to comprehend what was happening. My parents' instruction to press the panic button flew out of my brain as I watched my mum instantly call out "No you don't!" and start wrestling with the man. He grabbed at the cash register from one end and mum pulled it from the other.
From the corner of my horrified mind, I saw a dishevelled woman walk in holding a large knife, her eyes fixed on my mother.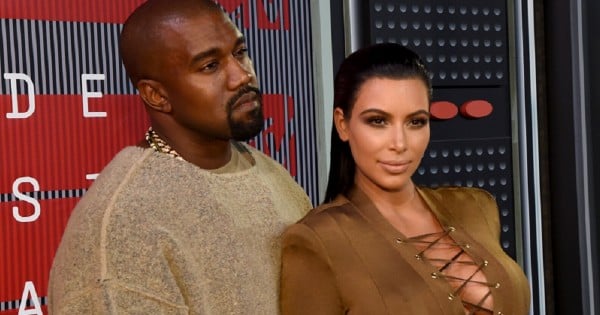 The woman started to lunge at my mother's hands, but mum refused to let go. I picked up an empty video cassette cover, floated towards the nightmare scene and tried to swat the people away with my completely inadequate weapon.
The woman and I made eye contact. Her eyes were filled with hate and something else, maybe desperation and resentment. I was overwhelmed with a strong feeling that the crazed woman's attempts to stab my mum were about to become more serious.
In the security video, you can see me grab my mum with all of my strength and pull her away from danger at the exact time the entire counter collapsed. You can see the cash register, still attached to part of the counter, being dragged towards the front door.
Mum shook me off and hit the panic button. The robbers continued to drag the cash register and counter top as my dad ran to try and stop them. Mum rushed to help him, with me and my little brother close behind, who had armed himself with a wooden ruler. He held it up, ready to strike. It would be funny if it still didn't make me physically sick.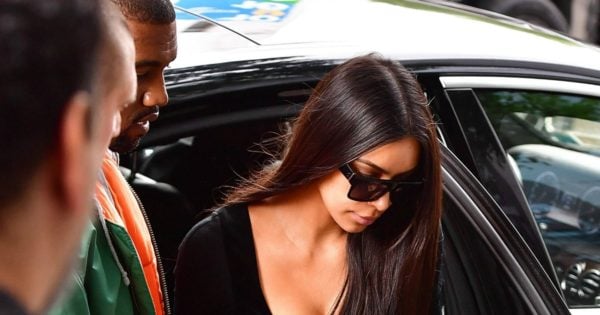 At around 3am on Monday, Kim Kardashian was in bed in her robe, probably relaxed and comfortable after dinner. Several men armed with guns forced their way in, dragged her out of bed, bound and eventually gagged her and trapped her in the bathroom to steal millions of dollars worth of jewellery.
It would have seemed like a nightmare. I know the sense of horror she would have felt before her brain tried to disconnect her from the events that were occurring around her in those moments.
I know that every feeling she was feeling was probably more intense than the last, every thought more extreme, every reaction slower, as though she was trudging through mud.
Kim Kardashian begged for her life, pleaded with them to think of her children before they gagged her. She thought she was going to be raped.
After they'd left and she managed to free herself, Kim ran to the balcony and screamed for help, just as I had done after my family was threatened with violence. When my mind started to work again I rang emergency, screaming that my mother had been stabbed.
It doesn't matter who you are, how famous you are or how rich you are. The terror you feel when a stranger sees you as a mark, with no regard for you whatsoever and a blatant willingness to do whatever it takes until they leave with what they want, is palpable.
I didn't go back to my family's store for a full year after the robbery occurred. I'd drive past it on my way to university and glance over, expecting to see police cars, a huge fire, carnage after a bomb or some other kind of terrible incident that I regularly played over and over again in my mind.
Years later, when I finally decided I needed therapy to help deal with the aftermath, I described the experience was like a bubble being burst. My life had become 'before' and 'after'. Before, I was safe, happy, loved. After, I felt I was in constant danger, scared and alone.
Kim Kardashian's bodyguard arrived at the apartment two minutes after the culprits had left. As more and more people walked through the door, I know her eyes would have been searching for her husband, probably the only person who would have been able to make her feel safe.
I don't think Kim Kardashian will go back to Paris for a long time. It took me a long time to feel safe again. And if I could give Kim any advice, it would be to talk to a professional when she is ready and keep talking to them. And to keep her loved ones close.
Listen: The MMOL team discusses Kim Kardashian's robbery, the conspiracy theories and why the reaction online was so disappointing.