It's been 30 years since Phil Cleary lost his sister to domestic violence, but the former Victorian football star is doing his best to ensure her legacy lives on.
The horrifying events unfolded on the morning of 26 August 1987. 25-year-old Vicki Cleary had parked her car on a street nearby the kindergarten where she worked in a south-east Melbourne suburb when she was accosted by her ex-boyfriend, Peter Keogh.
Keogh stabbed her to death in the ensuing fight – but his plea that she had "provoked him" was successful and in 1989 he was given the meagre sentence of six years jail for manslaughter. He served less than four.
LISTEN: Rosie Batty knows the heartache of losing a family member to family violence.

This "sad inditement of male entitlement and the justice system's failure to properly respect the rights of women" prompted her older brother Phil to push for change.
In an emotional interview with 1116 SEN's Rohan Connolly on Friday, the former Coburg VFA player and politician spoke about Vicki's death was a catalyst for change to Australian society's treatment of women.
Phil recalled a fond memory when – just months before her death – Vicki had surprised him with a cake to celebrate his 200th match post-game.
"I turned and she was there with a cake with candles… to celebrate the game," Phil told Connolly.
"We had such a wonderful time.
"Could you believe that 11 weeks later after all of that I'm looking at my sister's body in a coffin?"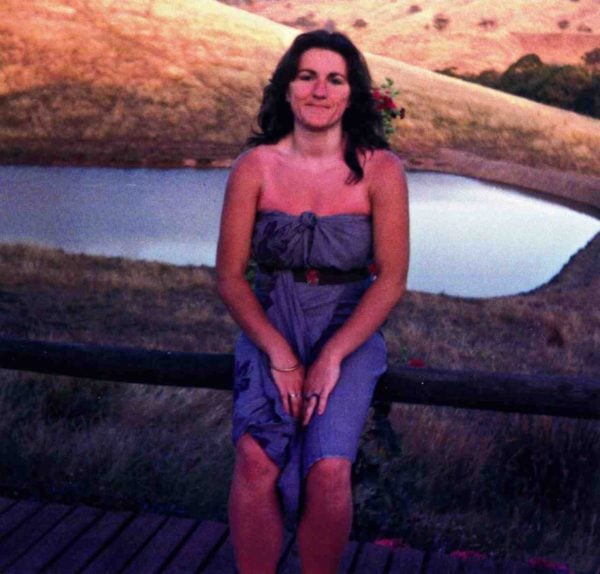 The shattering news of his sister's death hit Phil and his family hard, including his mum, who found it difficult to not imagine the terror Vicki must have felt in her final moments.
But it only got worse when the man responsible was found not guilty of murder "under the claim that she might have said something that provoked a man of his size and character to lose control and stab her with a knife that he'd taken to the place".
Angered by the injustice of this so-called "provocation law", Phil started a campaign to abolish it and "change the cultural landscape".
He said attitudes needed to shift as Australian society had "been born in an old culture in which women weren't properly respected", acknowledging that work still needed to be done.