On Monday night, after we'd all endured more than 48 hours of back-to-back news coverage about Donald Trump's leaked admission of sexual assault — not to mention his blustering debate performance — Waleed Aly had had enough.
The Project host delivered a rousing call to arms, declaring "Donald Trump is no laughing matter" — especially when the man who could be President of the United States is bragging about grabbing women by the "pussy".
Aly's message was clear, and it was typically spot on.
But there was one man who wasn't further enamored with the most popular person on Australian television (that's not hyperbole, he won a Gold Logie) after his latest piece to camera: journalist Gavin McInnes, the American co-founder of Vice Media.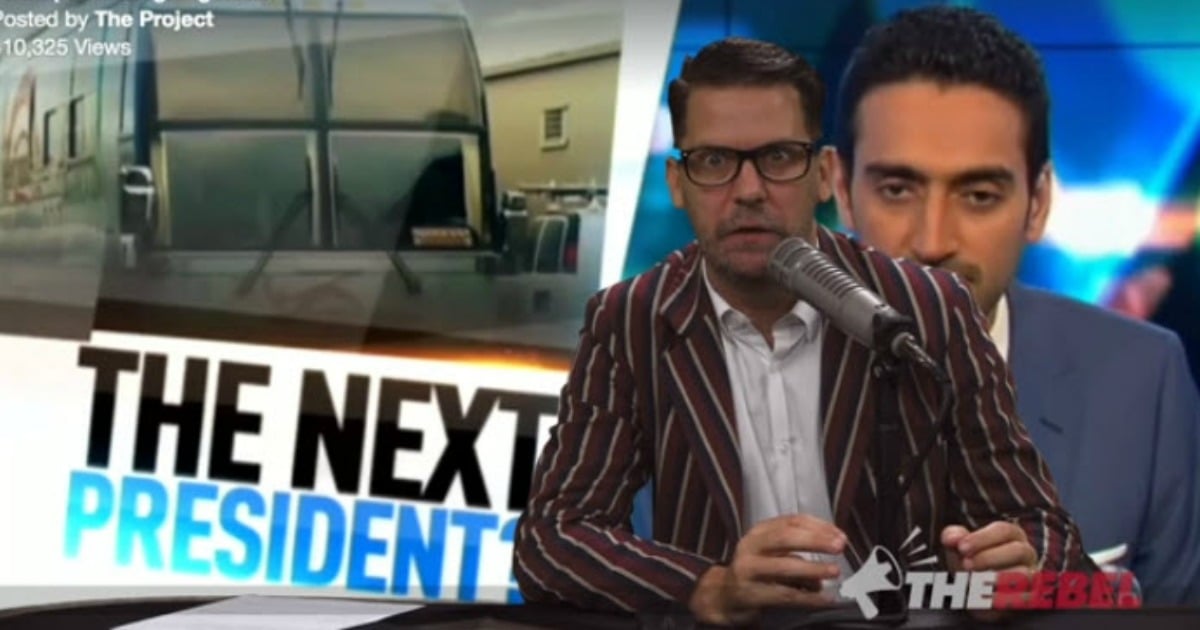 I mean, I guess there at to be one. Source: The Rebel
McInnes attempted to deliver a take-down of the man who makes snappy TV take downs look as easy as tying your shoelaces.