Since news of The Veronicas' Jessica Origliasso's relationship with Ruby Rose broke, anticipation of the pair's new music video together has been rife.
And after what seems like forever "On your side" – both written and directed by Ruby – has landed, and it doesn't disappoint.
The words I'd use to describe it? Raunchy… and traumatic.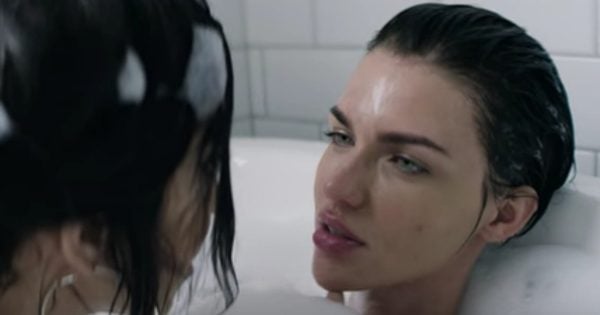 Aside from a few sex scenes, including one in a bathtub, the four-minute-long video also shows Jessica, 31, helping her 30-year-old girlfriend through a troublesome drug addiction, one that results in a near overdose.
Filming the clip together in Auckland was the process that saw the pair, who dated some eight years ago in 2008, rekindle their romance in real life.
Speaking to The Daily Telegraph, the pop duo praised the Orange is the New Black star for "creating powerful and intensely affecting work".