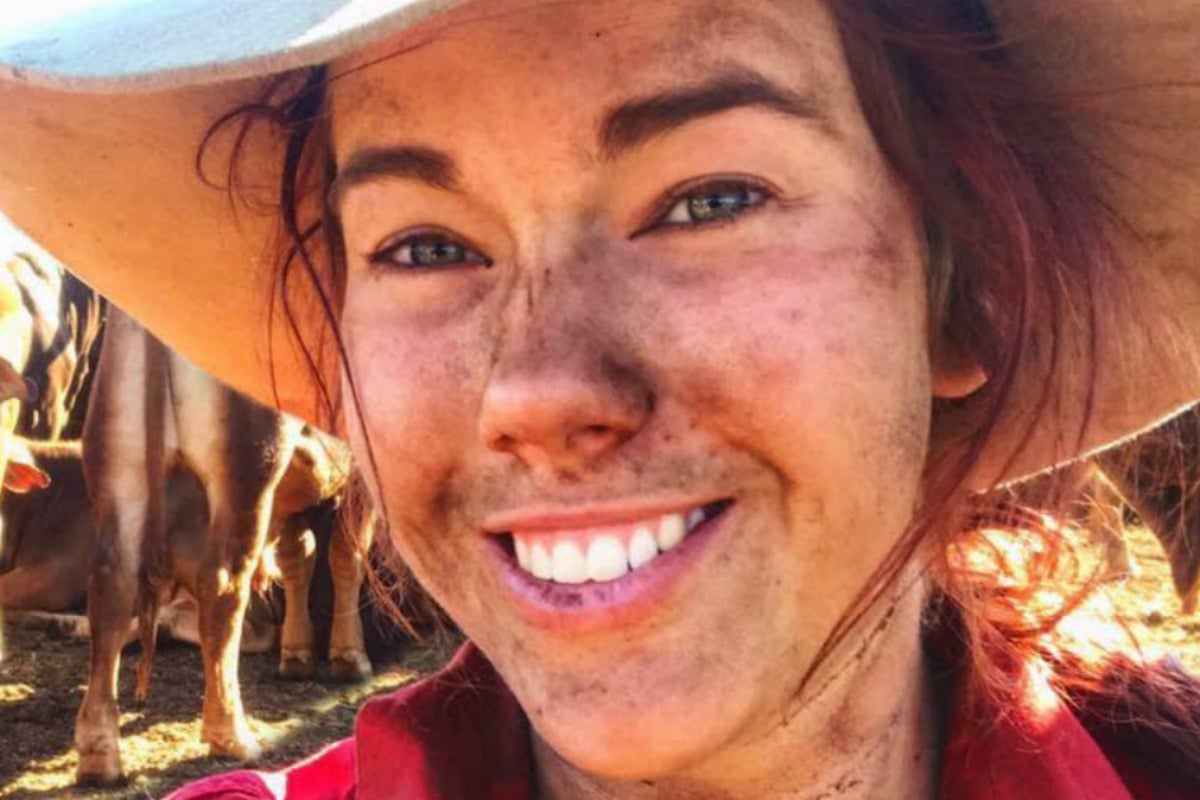 'We need to break the barrier,' farmhand Zoe Carter wrote on Tuesday following the animal rights protests across Australia.
It was the largest coordinated animal rights protest Australia has ever seen, with traffic brought to a standstill in Melbourne, and protesters chaining themselves to machinery outside farms and abattoirs.
Nine protesters were discovered inside the Southern Meats abattoir in Goulburn around 2:30am, after trespassing onto private property.
The movement marked one year since the release of the animal rights film, Dominion, which posits that, "Industries that profit from the exploitation and abuse of animals hide behind a wall of secrecy – they know that if consumers were to see for themselves what actually occurs in the production of meat, dairy, eggs, leather, etc, they'd stop being consumers and those industries would quickly cease to exist".
LISTEN: We discussed the animal rights protest, and the response of Australian farmers, on this week's episode of Mamamia Out Loud. Post continues below.
And Carter, an advocate for the Australian agriculture industry, in one, small sense, agrees with the makers of Dominion.
There is a "huge gap" dividing farmers and meat consumers, she says. There isn't enough education about what goes on in the meat and dairy industries, and that's leading to what Carter believes are "misconceived, uneducated ideas".