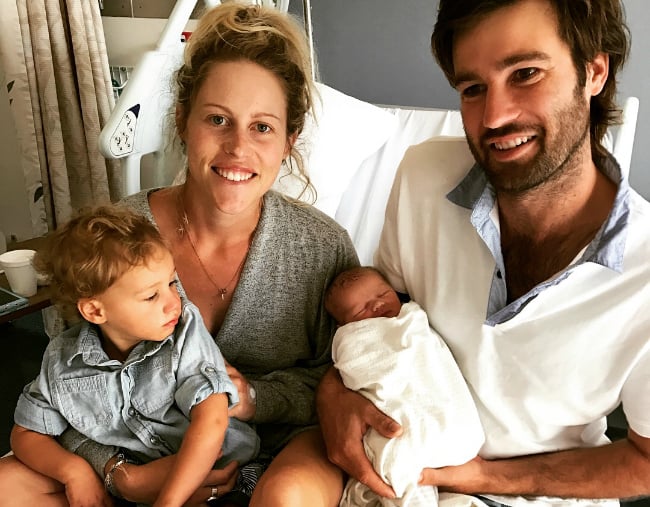 I had a horrific birth experience with my first born. I'm talking out-of-control blood pressure and early stages of organ failure. Things got very dicey. My son was cut out in a hurry, he went to the neonatal intensive care unit, I went to Intensive Care. We were both very sick and I didn't hold my baby for 24 hours. Just one big mess of a birth really.
So when we fell pregnant with our second we obviously wanted to avoid that scenario at all costs. I had my heart set on pushing the baby out and started feverishly googling 'vaginal birth after caesarean' (VBAC). As the early weeks progressed, I began to experience a lot of head noise at the idea of another caesarean. I'm proud to say that at this stage I strapped on a pair and booked an appointment with a psychologist so I could start dealing with some fairly significant unresolved issues around the first birth. It was a phone call that was well overdue.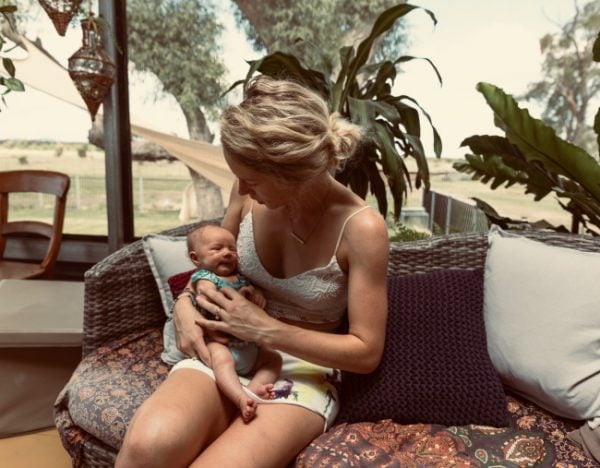 So the next phone call was to book my pregnant belly and I into the best hospital we could afford. We live in a rural area and didn't feel comfortable attempting a VBAC at any of the local hospitals. In the end we spent a lot of time and money doing 11 hour round trips to John Hunter to give ourselves the best possible antenatal care. It's called 'doctor shopping' and it's nothing to be ashamed of.
I also wrote a birth plan, and by 'birth plan' I mean I wrote down all possible scenarios and then spent six months coming to terms with the fact that I could not actually plan the birth.
Through therapy I was able to identify that a lot of my issues centred around not having my baby directly after the birth and feelings of failure around not being able to spit a baby out my vagina in 1.5 hours. I realised that to give myself the best chance at a vaginal birth I had to make my peace with either a vaginal or caesarean outcome. The birth plan involved speaking to my doctor about some preferences if it ended up in theatre.
We agreed on lowering the curtain for the birth, or at least sighting the baby briefly if it really did need to be taken away. I also elected to have a TV monitor running a live feed of the baby that I could see from my position on the operating table. But still I basically wrote the birth plan and then I kissed it goodbye.
I also had more props planned than a stage production the second time around. Playlists, essential oils, slippers, dressing gowns, an exercise ball. I really went wild compared to the first birth, in which I basically just had, er, the clothes on my back. And I'm here to tell you that no matter how superfluous props may seem, they definitely contributed to feelings of preparedness and an overall more positive experience.