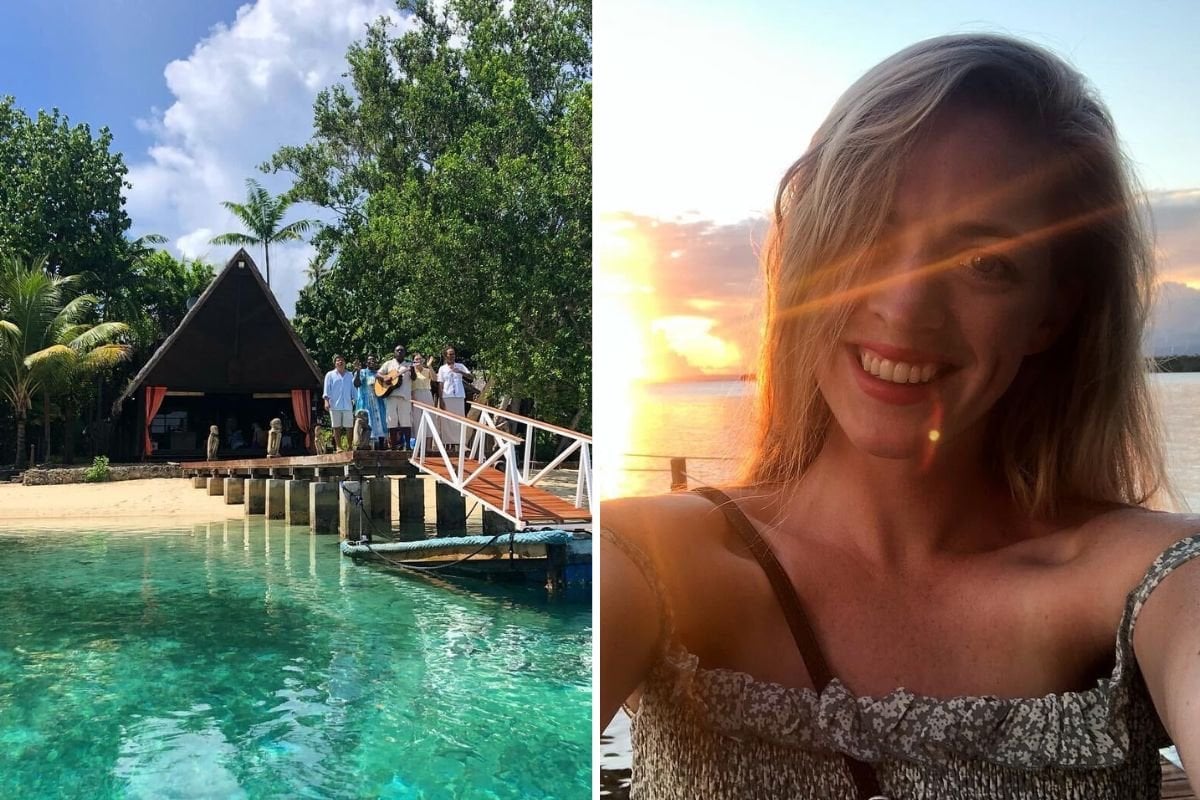 In March 2020, I returned from a blissful few days in the turquoise waters of the South Pacific, mere days before Australia shut its borders to the outside world for two years.
Vanuatu was my last contact with the international community until 2022, and ever since, I've thought about it often. 
I consider myself an avid traveller, having spent all of my spare cash in my 20s on overseas adventures. But I'd always had my sights set on places like Greece and Mexico and places far, far away. Thanks to my tunnel vision, I'd never bothered to check out my own backyard. 
And boy, was I missing out.
Vanuatu is a leisurely 3.5 hour flight from Sydney (I went via Air Vanuatu, and they were fab), and holy wow was it beautiful. 
Here's everything you need to know about travelling there in 2022, and exactly what to pop on your bucket list. 
The COVID check-list. 
Vanuatu is open to international travellers as of today, July 1. 
To enter, you simply need to provide a negative Rapid Antigen Test (RAT) result from within 24 hours of departure or, if you've recently had COVID, a certificate of infection and recovery from within 28 days of departure.
Once in the country, there's no testing on arrival, however if you test positive while over there you'll need to isolate for seven days in a government designated facility, (this includes hotels and resorts that have been approved).