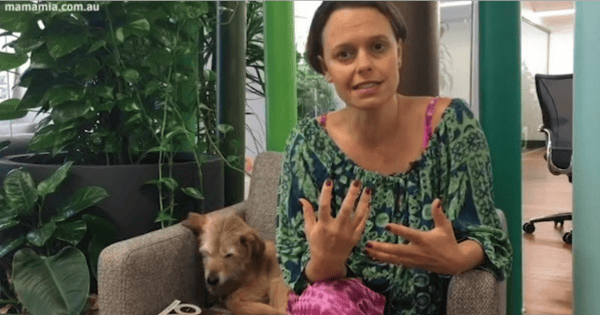 Every man/woman/millennial and their dog/cat/goldfish has a piece of career advice.
Some of it will be mind-numbingly obvious, 'Don't dream about success, work for it,' and some of it will be reasonable and measured, like Sheryl Sandberg's reminder that, "Done is better than perfect."
Sometimes it will be downright contradictory, 'Your salary isn't a gift, it's money you've earned because you're valuable to your company… But asking for a pay rise will come across as greedy and self-entitled.'
And still other times it will be simply unforgettable, like Tina Fey's nugget of comedic genius, "Stop eating people's old french fries, little pigeon. Have some self-respect. Don't you know you can fly?"
There's no denying it – there is a lot of career advice out there. And that means it's often difficult to dissect fact from fiction and expert knowledge from well, less than that. So, together with Open Colleges, Australia's leader in online learning, we put it to some of Mamamia's most successful: What is the best piece of career advice you have ever received?
This is what they had to say.
Mia Freedman – Co-Founder, Content Director.
"Author Elizabeth Gilbert wrote about how crucial it is to learn the difference between a hobby, a job, a career and a vocation. These things can often overlap but they are not interchangeable. I see so many people make the mistake of thinking their hobby can be their job or that their vocation needs to be the same as their career.
A hobby is a light hearted pursuit with low stakes. A job is how you make money to take care of yourself. A career is something not everyone has but it's something you invest time and money into (in terms of sometimes even working for free). And a vocation is a calling, something you can't NOT do.  It's easy to confuse these four things sometimes but that can be a cause of great stress and frustration."