Many women would probably balk at the idea of opening up their legs to have their vagina sculpted, but not Michelle Temminghoff.
The 52-year-old has been running an adult store for women in Melbourne for the last 20 years, so you can't exactly call her prudish about the female form.
A keen art fan, Michelle has followed the career of sculptor Greg Taylor, whose exhibition, C*nts… and other conversations was on display at Mona (Museum of Old and New Art) in Tasmania around 2010.
It was basically a series of sculptures of different women's vaginas, and the concept behind it left Michelle fascinated.
"I thought it was such an amazing thing, because I had noticed over the years, there was a lot of shame, and women didn't really know much about their vulvas and vaginas. They didn't know where things were…" she explains to Mamamia.
"Obviously, when you're selling women adult toys, you're asking them lots of questions, so all that stuff came up, and when I heard about what he was doing, I just thought it was the most amazing thing."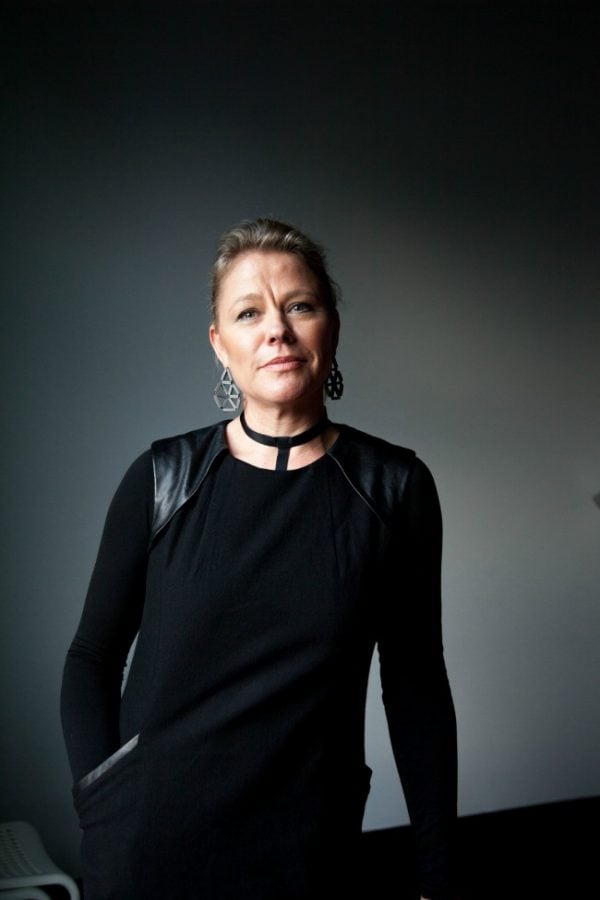 Michelle met with the artist, and the two kept in contact, with a recent conversation leading to their collaboration on a new sculpture - this time of Michelle's vagina.
Although she described the overall experience as "amazing", Michelle admits she was "a bit nervous" going into the project.
"I sort of thought for a while, 'Will I, won't I?' And then I just thought, 'I've got this store, I talk the talk a bit, I should actually put some money down and do something.' But I did have a bit of trepidation," she admits.