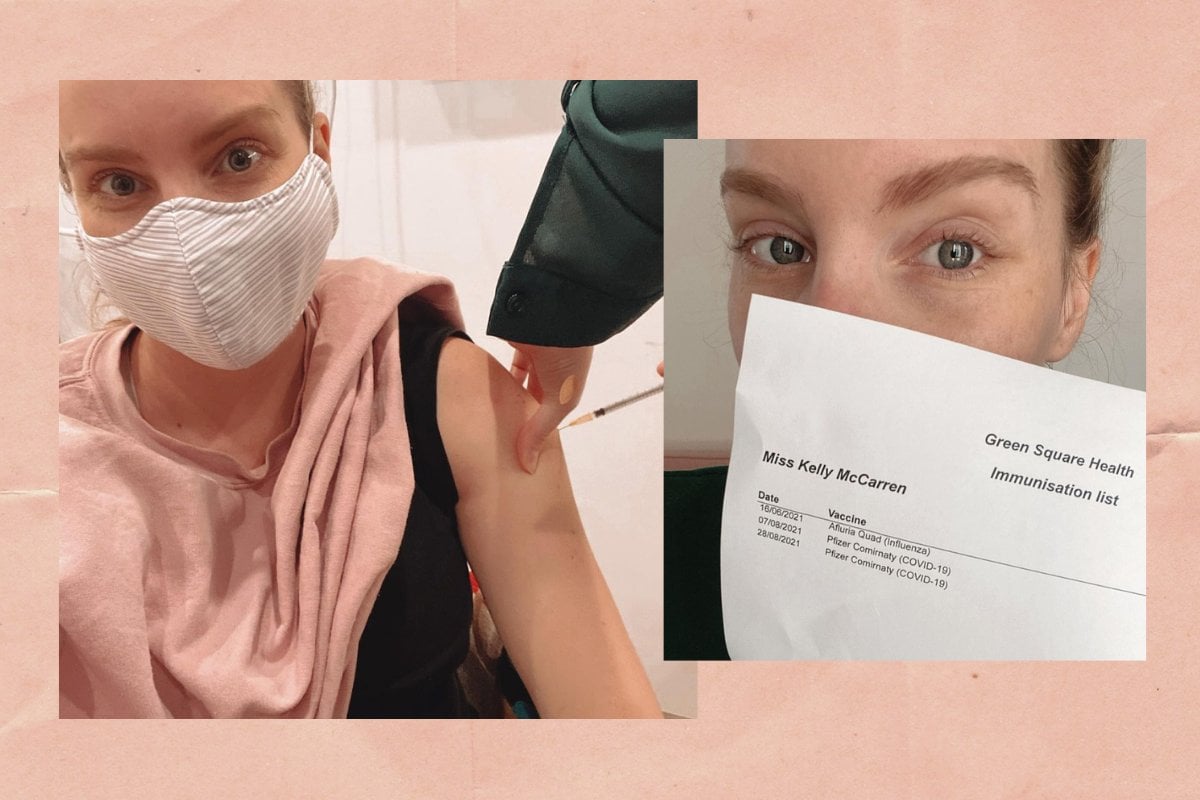 Earlier this year, I excitingly found out I was pregnant.   
By that time, those of us in NSW had been through the initial lockdown in early 2020, but since then (Victorians aside), we'd mostly been incredibly lucky in many ways. 
Some of my own friends who worked in healthcare got their COVID-19 vaccinations pretty swiftly, but it wasn't immediately something on our 'list of things to do' for the rest of us. 
I'd known I was pregnant for about a month before we went into 106 days of lockdown, and looking back, I'm mortified at the ridiculous thoughts I had about getting vaccinated initially. 
If you followed me on Instagram during the last month on Sydney's lockdown, you might be shocked to learn I was once vaccine-hesitant. 
When I say I was 'vaccine-hesitant', I mean I was one (of, I'm sure, MANY people) navigating my knee-jerk reaction and hesitancy just rooted in fear about its effect of my pregnancy, and my worry about the research being air-tight when it comes to pregnant people getting the jab. Despite… not doing any research myself.
But once a doctor laid out all the facts and I felt my mind was at ease, alongside the case numbers astronomically climbing higher per day, I felt more of a sense of urgency and got booked into get my COVID-19 vaccinations ASAP.
Once I felt reassured by a medical professional, I swung very promptly to be extremely pro-vax (and vocal about it to any and all family who would listen). And I still am, of course I am. 
I get teary thinking about how horrible that time was with rising case numbers and the lockdowns we've endured (Victoria, we see you). 
I shared getting my COVID-19 vaccine on my Instagram, because I was grateful, and bloody proud.