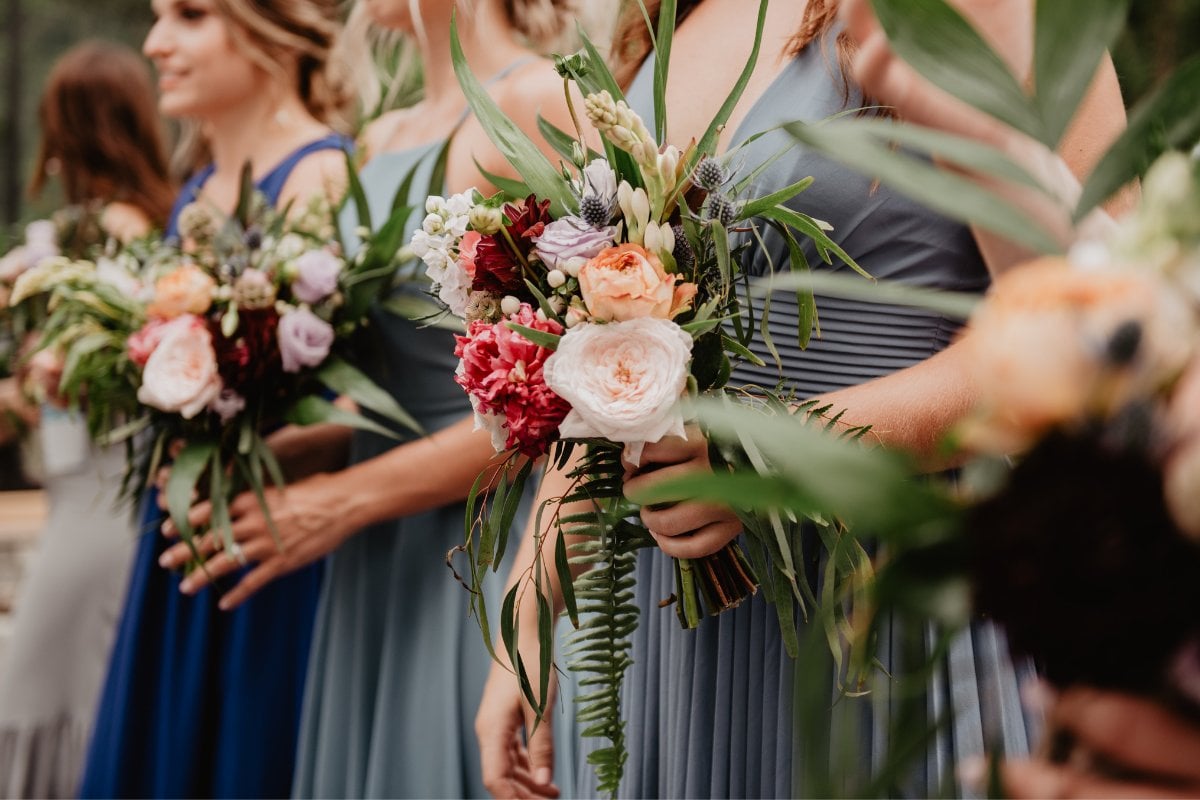 I honestly don't know what we were thinking, deciding to have our wedding in 2021. If I try to cast my mind back, I guess we figured things couldn't get much worse than 2020. Yeah, I know, how wrong we were.
In the scheme of things, wedding cancellations aren't the worst things to have happened since COVID arrived - but that doesn't make them any less upsetting. 
Now, some poor couples have had their weddings cancelled four, even five times. Some have ditched the big plans altogether and eloped, while others have ended up scrapping the whole idea, after the stress of it all just got too much.
Those who have managed to go ahead have had to deal with mask mandates, dancing bans, buffet bans, number restrictions, snap lockdowns, interstate and international border closures and hotel quarantine.
Jeez, as if the normal stress of planning a wedding wasn't already enough.
 Watch: How much do Aussies spend on their weddings? Post continues below.
We honestly thought we'd got it all sorted. We picked a day far enough in the future that we thought surely by then things would be better, if not back to normal.
We excitedly started putting together the plans for our wedding after getting engaged in July 2020 – we survived a lockdown together so clearly marriage was going to be a breeze.
We had everything organised, and the invitations sent out in February 2021, ready to tie the knot in August 2021. 
Then we sat back and watched as wedding after wedding got cancelled. We watched as friends scrambled to try to get guests for their weddings over state borders and onto islands around Queensland. All the while contending with snap lockdowns and random outbreaks. 
We started to get nervous.
As the months went by, we moved from congratulating ourselves on picking an excellent date to clenching our teeth and asking each other, "so, if we do have to cancel... what exactly is plan B?"
We got closer and closer to the date and had already shelled out so much money in deposits, on flowers and furniture, photographers, food and outfits that it all felt like such a waste if we didn't get the chance to do it properly. Although I did whisper the words "let's just elope" a couple of times.
Just one week out, on the morning of my hen's party, Queensland went into another lockdown. We managed to get three hours of celebrating in before everyone had to jump ship (literally) and head home for yet another lockdown. 
This one was due to end the day after our wedding date.