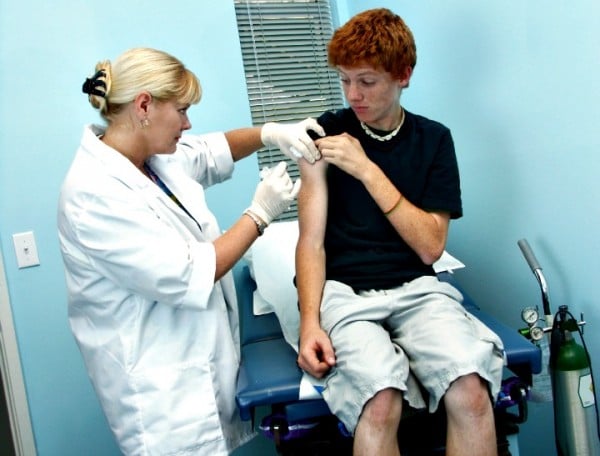 Worrying new research has shown that vaccination is considered to be "low on the radar" for parents of teenagers.
And surprisingly, the majority of Australian parents of teens – 55.8 per cent, in fact – don't even realise that scheduled vaccinations are available in high school.
The research found that while 49.4 per cent of parents of infants considered immunisation to be among their top priorities, once children enter their teen years, that focus tended to shift towards education, bullying and the general well being of their kids, with only 17.5 per cent of parents considering immunisation to be a top concern.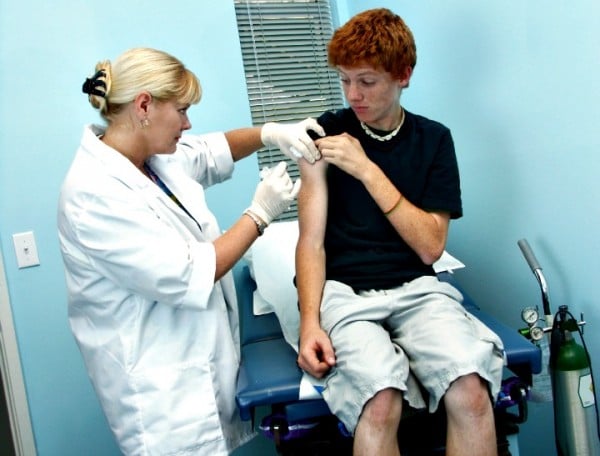 But Sydney University's Discipline of Paediatrics and Child Health and Adolescent Physician at the Children's Hospital at Westmead, Professor Rachel Skinner, said that vaccination was essential at any age - even during adolescence.
"As our children start high school it can be natural to focus our concerns on other aspects of their wellbeing and development, and so it's not surprising that knowledge of immunisations can fall," Dr Skinner said.
"It is important to keep track of your teen's immunisation status, which is still a fundamental part of protecting their health and potentially preventing the spread of infectious disease. We are urging parents to find, sign and return the vaccination consent form - without it, their child will miss out on the recommended vaccinations at school."