Stop everything because, apparently, we've been doing this whole 'shaving' thing very wrong.
(Not as wrong as that one time I decided to 'scratch an itch' mid-razor stroke and not as wrong as the pressure we all feel as women to even remove said natural, body hair, but still, pretty wrong…)
You see, most of us only remember to shave after lathering ourselves in shower gel and realising that yes, our legs are a little bit prickly. So, we grab the nearest soapy substance to help glide our razors over our skin.
"Yes, that random bar of soap that's been sitting in the corner of the shower for quite a while will do," we think.
We grab anything – shower gel, shampoo, conditioner, heck even the hand soap – and continue on our merry (hair-free).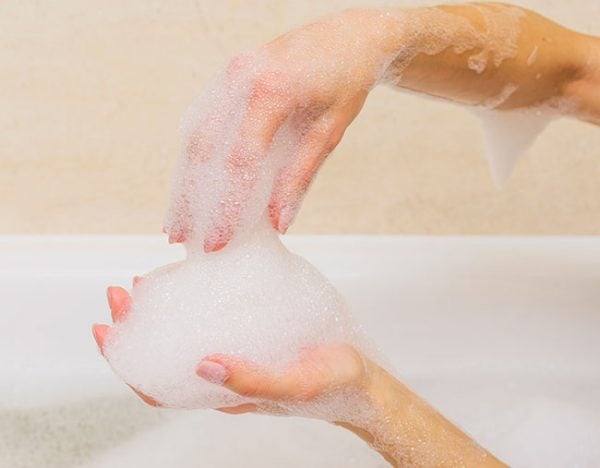 But according to dermatologist Dr. Anita Sturnham, we've got it all wrong, because we should really be using a product designed specifically for shaving.
Anything else, she told Popsugar, is making our hair-removal routine way more difficult than it needs to be.
LISTEN: "Mummy, why are my legs hairy and yours are smooth?" The hair removal question that stumped podcast host Holly Wainwright. Post continues after audio.